Jared Leto: Best Supporting Actor Oscar sparks backlash from transgender community
The actor's award credentials came under fire from some groups who criticised his portrayal of Rayon in Dallas Buyers Club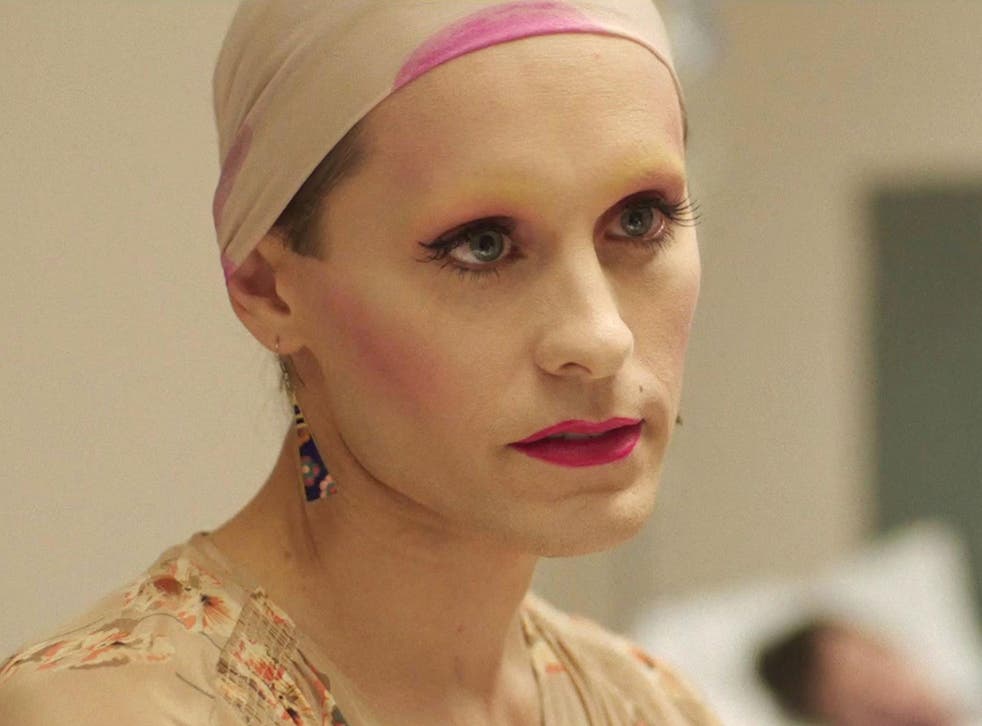 Not everyone was as thrilled with Jared Leto's Best Supporting Actor win at the Oscars as he was.
The actor, who was honoured with the Academy Award for his portrayal as Rayon – an HIV-positive transgender woman living in Texas in the 1980s – in Dallas Buyers Club, faced a backlash from some members of the transgender community.
Outraged groups questioned why a straight, male actor had been chosen for the role and why he had neglected to thank the transgender community during his acceptance speech.
"I have no interest in watching a cis [non-transgender] man in drag play a trans woman ever again," Jos Truitt of Feministing wrote.
"No matter what Dallas Buyers Club does as a film, the narrative around this movie, the fact that a man in drag is playing a trans woman, perpetuates the stereotype that we are men in drag."
Oscars 2014: Red carpet in pictures

Show all 31
Many took to Twitter to share views - as well as blog posts - on the subject:

Some pointed out that the media coverage of the role had been far from informed:
Others protested his stereotypical treatment of the character which, Time writer Steve Friess claims, marks "another moment when liberals in Hollywood, both in the industry and in the media, showed how little they understood or empathized with the lives of a minority they imagine they and Leto are honoring[sic]."
"Not long from now — it surely won't take decades, given the brisk pace of progress on matters of identity and sexuality these days — Leto's award-winning performance as the sassy, tragic-yet-silly Rayon will belong in the dishonorable pantheon along with McDaniel's Mammy," he wrote, referencing Hattie McDaniel's 1940 Best Supporting Actress win for her portrayal as Mammy in Gone with the Wind. Her award marked the first honour the Academy had ever given a black person.
Katie Glover, the founder of The Gender Society and the editor of Frock, the most widely read transgender and drag magazine in the world, explained the key points of the debate to The Independent:
"When we first heard about Dallas Buyer's Club, we were quite pleased because the character Rayon, could be one of the first transgender protagonists. Transgender people need more visibility so this is a good move. The more we are seen, the more normal we appear and the easier it will be for transgender people to fit into the world.
"However, within the transgender community there is also much controversy surrounding that character. Firstly there's the fact that she seems to reinforce the stereotypical idea that all trans people must be gay and/or sex workers and/or drug users. That has angered many trans people who have seen this movie.
Access unlimited streaming of movies and TV shows with Amazon Prime Video Sign up now for a 30-day free trial
Sign up
"Okay, some are gay but apparently, no more than within the wider population and maybe some trans people use drugs but being transgender does not make you want to take drugs or make you gay. Don't get me wrong here - there's nothing wrong with being gay - it's just that most transgender people are not gay.
"Most non-TG people think being transgender is about sexuality but we know it's about gender identity, which is a completely different thing.
"As well as that there is some anger about the casting of Jared Leto in a transgender role. Why couldn't they have cast a real transgender actor? Some say it's akin to casting a white actor in a black role and asking him to black up for it. If that happened today, it would be deeply offensive to the black community and likewise, the use of Jared Leto as Rayon is viewed by many in much the same way.
"Having said that, I also know of many other transgender people who are very happy with Jared Leto's portrayal of Rayon, so not everybody is cross about this."
Similarly, Mara Keisling, the executive director of the National Center for Transgender Equality, told the Huffington Post USA: "Leto's portrayal was of a particular fictional transgender person at a particular time. But we can't forget that transgender people like Rayon did exist and do exist.
"To the film's credit, I think it accurately showed what the life of this brave person must have been and how she was treated. Our job is to make life better for transgender people like Rayon in the real world, and it really helps to have these lives told by Hollywood."
And, as Rolling Stone reminded, he wasn't the first actor to win an award for portraying a transgender individual:

The first was actually Hilary Swank, who won the Oscar for Best Actress in a Leading Role in 1999 for her portrayal as transman Brandon Teena in Boys Don't Cry.
Of course, this isn't the first time his role as Rayon has come under criticism.
The actor was heckled by two women at a Q&A session with Fandango's Dave Karger during the Santa Barbara International Film Festival's Virtuosos Awards.
"Trans-misogyny does not deserve an award," one of the women shouted from the audience.
Leto asked the woman what she meant by her comment. She answered: "You don't deserve to play a trans-woman."
"Because I'm a man, I don't deserve to play that part?" he said. "So you want to hold a role against someone who happened to be gay or lesbian – they can't play a straight part?"
The woman went on to complain that "historically straight-gender people always play transgender people, and all of them received awards and credit for it."
"Then you make sure that people that are gay, people that aren't straight, people like the Rayons of the world, would never have the opportunity to turn the tables and explore parts of that art," he responded.
Leto apparently met the two women backstage to continue the discussion.
The news comes after reports emerged that Leto's acceptance speech had been censored in Russia because he mentioned the Ukraine.
Register for free to continue reading
Registration is a free and easy way to support our truly independent journalism
By registering, you will also enjoy limited access to Premium articles, exclusive newsletters, commenting, and virtual events with our leading journalists
Already have an account? sign in
Register for free to continue reading
Registration is a free and easy way to support our truly independent journalism
By registering, you will also enjoy limited access to Premium articles, exclusive newsletters, commenting, and virtual events with our leading journalists
Already have an account? sign in
Join our new commenting forum
Join thought-provoking conversations, follow other Independent readers and see their replies