Jason Bourne: Chinese cinema-goers protest after 3D screenings make them feel sick
'It was like a low-budget movie'
Jack Shepherd
Sunday 28 August 2016 10:09 Comments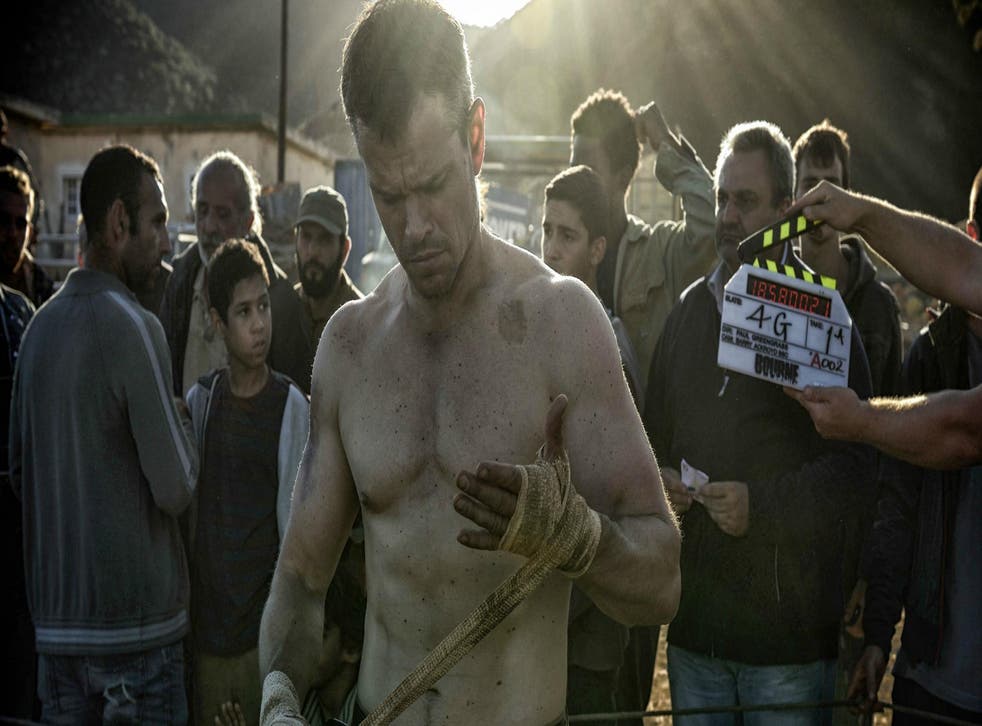 Jason Bourne, Matt Damon's latest outing as the Bond-esque action hero, is being shown in China almost exclusively in 3D and is reportedly making cinema goers feel nauseous.
"I really felt sick during the fight scenes when I watched it in 3D," wrote 'azooombie' on Weibo - a Chinese social media service - according to The Hollywood Reporter. They added: "It was like a low-budget movie. I need to watch again in 2D."
Unlike in the UK, where films are shown in 2D throughout the country, over 80% of cinema screens in China (roughly 37,000-39,000) are equipped with 3D technology (the majority of cinemas were only built in the last decade).
Therefore, the majority of films are shown in 3D thanks to cinema owners being able to charge more for 3D tickets and the appetite for monstrously effects-heavy films, such as Avatar.
Jason Bourne Clip - Heather Calls Bourne
Oddly enough, Jason Bourne was filmed in 2D and has been released worldwide in 2D, yet in China was converted to 3D, thus nausea hasn't been reported in other countries.
State-backed Chinese newspaper Global Times reported that residents of Beijing's Chaoyang district organised a protest against the screenings of the film in 3D.
Universal's Beijing office responded by saying they will strive to show the film in 2D more widely after just eight of Beijing's 149 ran the film in 2D.
The best films of 2016 (so far)

Show all 22
Despite nausea-inducing 3D, Jason Bourne has still managed to gross large amounts in China, taking $25.1 million in three days, almost topping the UK takings of $26 million.
This will likely not be the last chance cinema-goers have to see Damon in the lead role; previously, Universal bosses said: "the goal is to keep Matt Damon and Paul Greengrass doing Bourne movies till they can't do them anymore." So there's that to look forward to.
Register for free to continue reading
Registration is a free and easy way to support our truly independent journalism
By registering, you will also enjoy limited access to Premium articles, exclusive newsletters, commenting, and virtual events with our leading journalists
Already have an account? sign in
Join our new commenting forum
Join thought-provoking conversations, follow other Independent readers and see their replies