Jennifer Lawrence storms out of Hunger Games interview in a prank on pranksters
The double prank took place as part of a charity initiative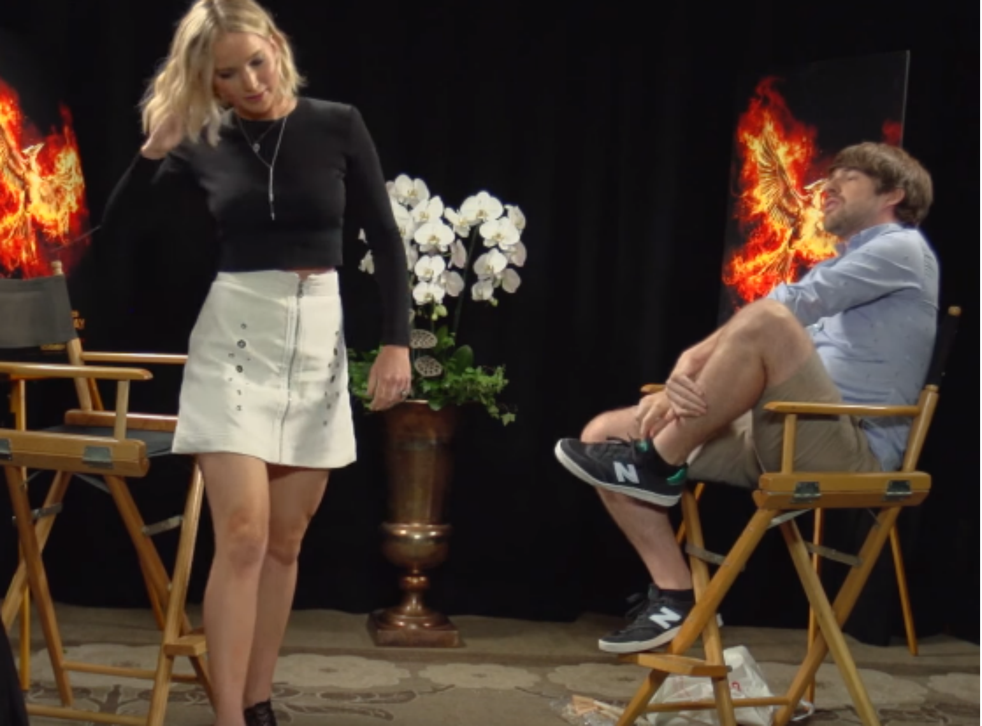 Jennifer Lawrence might be known for being one of, if not the most friendly actor in Hollywood, but she proved that she gives as good as she gets in a recent Hunger Games interview.
The Oscar winner got her own back on prank interviewers Smosh at a junket by pranking them in return, acting really unimpressed and refusing to take part in good humour.
The resulting video might be somewhat lame and take 'awkward' to a whole new level, but is worth a watch if only to see the shocked look on host Ian Hecox's face when Lawrence uncharacteristically storms out.
Host Ian Hecox sits opposite Lawrence and tries to make her squirm by taking his shoes off, ultimately leading her to leave and snipe: "This is a waste of everybody's time. I feel like you're not really a professional."
The double prank formed part of the Prank It Forward charity initiative, which uses pranks to raise awareness for good causes and donates $1 per 1,000 YouTube views.
Jennifer Lawrence's best quotes

Show all 20
Once Lawrence had walked out, they came out to try and scare the Smosh team before revealing their side of the joke.
The Hunger Games: Mockingjay Part 2 arrives in UK cinemas on 19 November.
Join our new commenting forum
Join thought-provoking conversations, follow other Independent readers and see their replies