Jennifer Lawrence was so committed to Joy she got the crew to work 'French hours' every day
"I've watched Jennifer grow up and handle herself."
Clarisse Loughrey
Monday 14 December 2015 14:33 Comments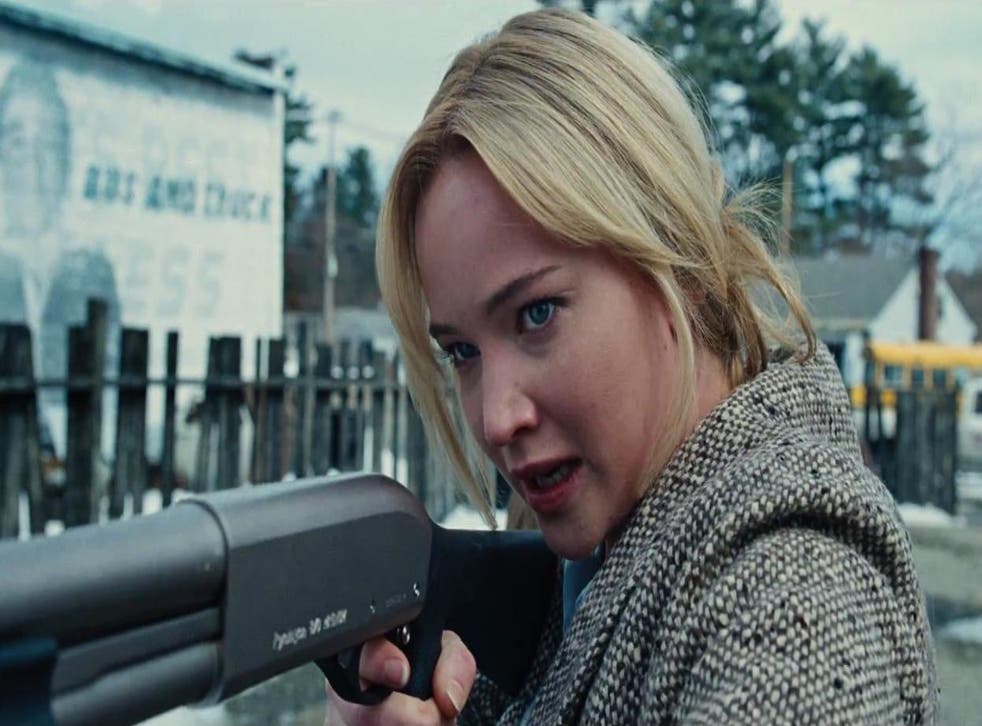 Witness the true birth of a mega-star. Jennifer Lawrence's star power has now grown to the point she's able to influence the entire crew's working hours.
In a recent interview with Deadline, director David O. Russell spoke about working with Lawrence on the set of Oscar contender Joy. He remarked, "It was a privilege to me, and you could tell that for Jennifer it was as well, because she's carried a movie with a bow and arrow but not with her heart as much. She said, "This is like climbing Everest to me."

It's remarkable that you have someone as exciting as Jennifer, who then can get the studio and audiences excited to want to see what seems like an ordinary story. Like any of my movies, it starts with ordinary people and becomes something else."
 
Truly, the actress is the spark from which Joy hopes to kindle the flame needed to carry it through awards season, and it appears her presence may have even formed a central point of the process of the film's production. As O'Russell continues, "I've watched Jennifer grow up and handle herself. I watch her now saying to the crew, "I think we should work French hours," which is a very Joy-like thing to do. Every union has to vote on it separately. You don't have lunch. You don't stop. What we found difficult was to start and stop and start again. So we said, "Let's just go," and we loved it."

Lawrence's dedication to her craft and her enviable work ethic have helped sail her through to the top of Forbes' list of highest-paid actresses, banking $52 million pre-tax in the past year. Not only has she juggled being a major part of two heavy-hitting franchises, X-Men and The Hunger Games, she's continued her stellar work alongside David O. Russell after her Best Actress win at the Academy Awards for Silver Linings Playbook.
Having nabbed a supporting nomination for O. Russell's follow-up American Hustle, Lawrence now leads Joy in the director's first film to focus on a female protagonist. Expect major Oscar buzz for Lawrence's performance as she continues to become one of Hollywood's great juggernauts.

Joy will be released in UK theatres 1 January.
Register for free to continue reading
Registration is a free and easy way to support our truly independent journalism
By registering, you will also enjoy limited access to Premium articles, exclusive newsletters, commenting, and virtual events with our leading journalists
Already have an account? sign in
Join our new commenting forum
Join thought-provoking conversations, follow other Independent readers and see their replies