Cannes 2017: Jessica Chastain is 'disturbed' by how women are depicted on film
'This is the first time I watched 20 films in 10 days, and what I really took away from this experience is how the world views women. It was quite disturbing to me, to be honest'
Clarisse Loughrey Comments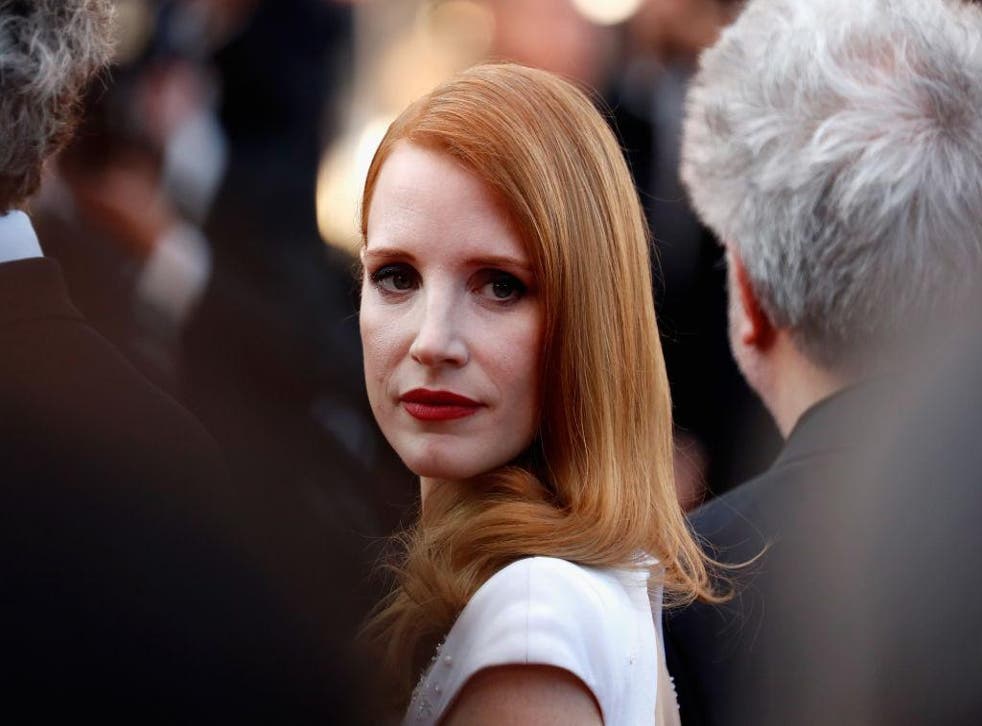 At the close of this year's Cannes Film Festival, it was announced that Sofia Coppola had won best director for The Beguiled, making her the second woman ever to win the prize in the festival's 70-year history.
A triumphant achievement backgrounded by a dark reality, with women having a history of poor representation at the festival: both behind the camera, and in front of it. In fact, only one female-directed film has ever won the Palme D'or, the coveted prize for best film, with Jane Campion's The Piano.
It's a topic jury member Jessica Chastain got frank with at a press conference after the ceremony, telling reporters (via The Playlist): "This is the first time I watched 20 films in 10 days, and what I really took away from this experience is how the world views women. It was quite disturbing to me, to be honest. There were quite some exceptions. I was surprised by the representation of female characters on film."
"I think if we include more female storytellers, I hope we have more women that I see in my own day-to-day life. They just don't react to the men around them. They have their own point-of-view."
Fellow jury member Fan Binbing added: ""First, I want to say I'm really happy to present this award to Sofia Coppola because she did amazing work to the audience. We just want to advocate to focus on female filmmakers in the future. This is not something I want to judge; I want to advocate, and we want to encourage, filmmakers to present more female characters. I have to say she won this prize not because she's a female filmmaker, but because [of] the film itself."
Will Smith, also on the jury, wisely added: "A couple of black folks won't hurt there either. We'll talk about that in another time."
"This jury is composed of a global community, and [a] major part of the time we spent being sequestered how to be a part of the future of the Cannes Film Festival in opening avenues to the world to be able to bring of women [and] people of color, communities that don't have as much access to this vibrant community," Smith continued.
"Actually this morning, we had conversations about how we could open those avenues. We have some ideas. Director Park Chan-wook and I [are] forming a board and a coalition that might be able to find films and present them more effectively to the Cannes community, and by the Cannes community, I mean Thierry Frémaux and Pierre Lescure. Just open the alleyways."
"This jury was very focused and very intent on going beyond today to be a part of the solution to some of those difficulties."
Whether Cannes organisers will take heed of these words is yet to be seen, but it's always a conversation worth having.
Register for free to continue reading
Registration is a free and easy way to support our truly independent journalism
By registering, you will also enjoy limited access to Premium articles, exclusive newsletters, commenting, and virtual events with our leading journalists
Already have an account? sign in
Join our new commenting forum
Join thought-provoking conversations, follow other Independent readers and see their replies