Jessica Chastain helped Octavia Spencer get a huge pay rise
'She's walking the walk and she's actually talking the talk'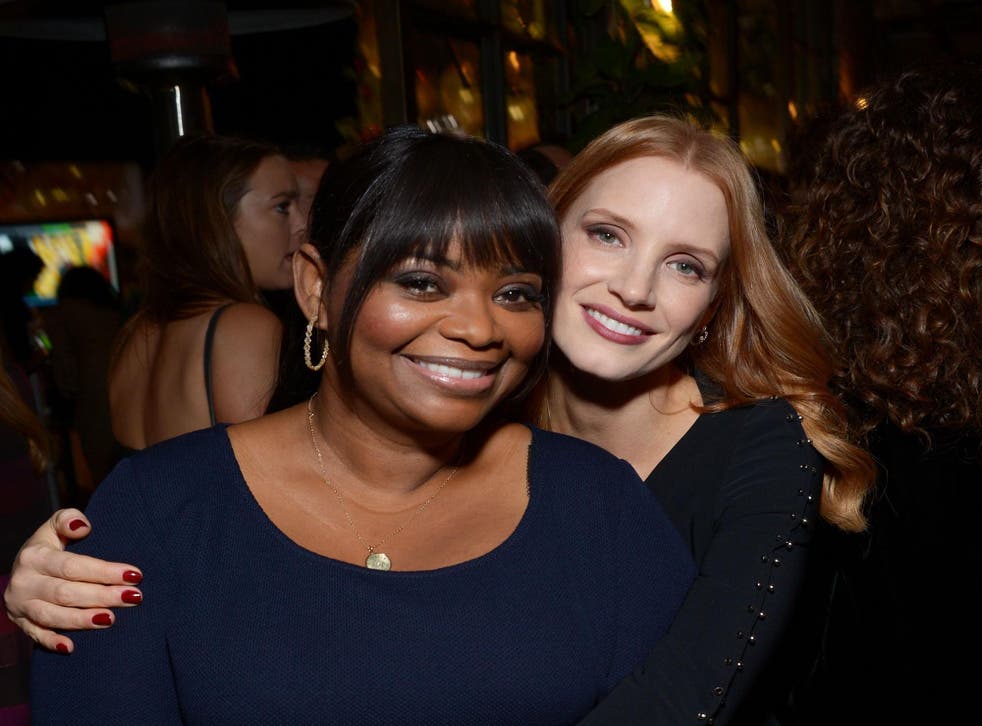 Nearly all industries suffer from a gender pay gap, including the movie and TV industry, where actresses making far less than their male colleagues have continuously spoken out to only some avail.
While the majority of stories have been widely negative, Octavia Spencer has shared a wonderful tale about how Jessica Chastain helped her get five times the asked salary.
The pair — who previously appeared in The Help together — are working together on an upcoming comedy, Spencer revealing the support she was given at the negotiating table.
Speaking on the Women Breaking Barriers panel at Sundance festival, Spencer spoke about a conversation she had with Chastain about equal pay.
"But here's the thing, women of colour on that spectrum, we make far less than white women," she told Chastain on the phone. "So, if we're gonna have that conversation about pay equity, we gotta bring the women of colour to the table."
27 films to look out for in the first half of 2018

Show all 27
"And I told her my story, and we talked numbers, and she was quiet, and she said she had no idea that that's what it was like for women of colour," Spencer said.
The actor began to cry — calling them "happy tears" — before adding: "I love that woman because she's walking the walk and she's actually talking the talk.
"She said, 'Octavia we're gonna get you paid on this film. You and I are gonna be tied together. We're gonna be favoured nations, and we're gonna make the same thing.' Fast forward to last week, we're making five times what we asked for."
Finishing the story, Octavia quipped: "Now, I wanna go to what the men are making!"
Spencer was recently nominated for her third best supporting actress Oscar, this time for The Shape of Water. She previously won for The Help.
Register for free to continue reading
Registration is a free and easy way to support our truly independent journalism
By registering, you will also enjoy limited access to Premium articles, exclusive newsletters, commenting, and virtual events with our leading journalists
Already have an account? sign in
Register for free to continue reading
Registration is a free and easy way to support our truly independent journalism
By registering, you will also enjoy limited access to Premium articles, exclusive newsletters, commenting, and virtual events with our leading journalists
Already have an account? sign in
Join our new commenting forum
Join thought-provoking conversations, follow other Independent readers and see their replies