Star Wars: The Force Awakens: JJ Abrams pulled all-nighter to finish movie
Though he says there's still 'six very small, but important things that (still) need to be done.'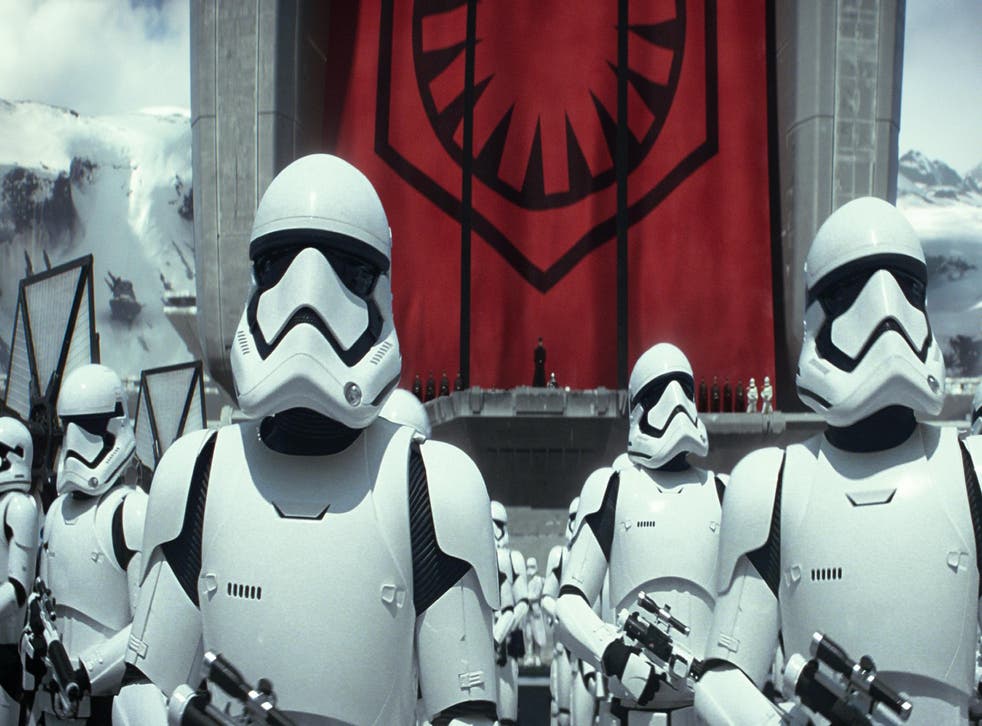 Panic over. Star Wars: The Force Awakens is finished, and just in time given there are less than three weeks until its 17 December release date.

J.J. Abrams attended Stephen Colbert's 'Celebrity Nerd-Off' at the New Jersey Performing Arts Center this Saturday, jet-lagged yet jubilant that he could finally break the news that final mixes on the film had been completed. The gargantuan task of signing off on this year's most-anticipated movie saw the director working until 2.30am that very morning, before realizing his presence was needed elsewhere, and hopping on a plane straight to Colbert's charity event for the Montclair Film Festival. 
 
That said, Abrams' known reputation as a perfectionist means 'finished' was never a word which quite entered the director's vocabulary; as, according to him, there's still "six very small, but important things that (still) need to be done." What those six things consist of is something left entirely to the imagination of the franchise's fans. Unfinished effects? A few more of his trademark lens flares (though he swore to Colbert that he's let them "take a backseat" here)? Or the easter egg Jar Jar Binks appearance we've all been half-dreading/half-expecting?

That said, it looks as if he's at least partially relieved to have come to the last hurdle on The Force Awakens, as precious as the project may be both to him and to fans everywhere, responding to an audience question on the subject with:

"The truth is working on this movie for nearly three years, it has been like living with the greatest roommate in history for too long. It's time for him to get his own place. It's been great and I can't tell you how much I want him to get out into the world and meet other people because we know each other really well. But really, Star Wars is bigger than all of us. So I'm thrilled beyond words (to be involved) and terrified more than I can say."

The news also arrived with the online appearance of a brand new TV spot, here zeroing in on the exploits of Poe Dameron (Oscar Isaac) and his compatriot X-Wing squadron. 
Star Wars: The Force Awakens arrives in UK cinemas on 17 December.
Join our new commenting forum
Join thought-provoking conversations, follow other Independent readers and see their replies