JK Rowling's Quidditch Through the Ages earmarked as next Harry Potter spin-off film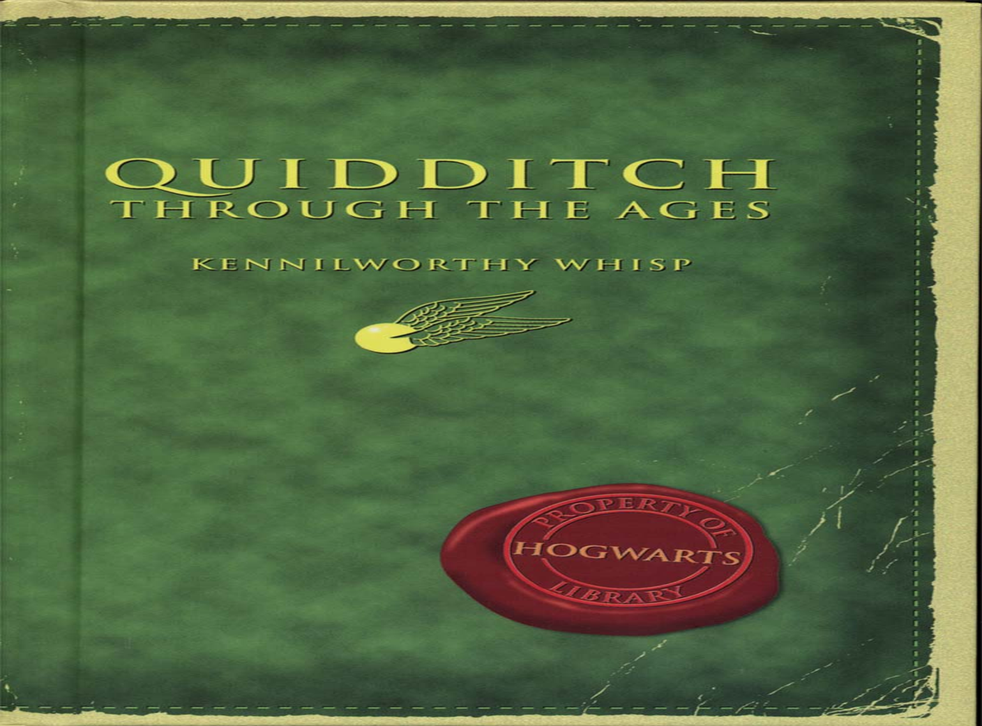 After news that a spin-off Harry Potter film is in the pipeline, Warner Bros has hinted that another film based on Quidditch could be in development.
According to website Bleeding Cool, Warner Bros has taken out several trademarks that hint at another film based on JK Rowling's companion book Quidditch Through the Ages.
The Quidditch companion was originally released for Comic Relief 2001 alongside the fictional Hogwarts textbook Fantastic Beasts and Where to Find Them, which Warner Bros is to make into a film.
The studio has reportedly trademarked Quidditch Through the Ages, as well as the name of the book's author, Kennilworthy Whisp, and the names of the Quidditch teams the Wimbourne Wasps, the Chudley Cannons and the Kenmare Kestrels.
The title of a further Hogwarts textbook, Tales of Beedle The Bard, has also reportedly been trademarked.
When Warner Bros announced earlier this month that JK Rowling would be penning the screenplay for Fantastic Beasts and Where To Find Them, the studio described it as "the first in a new film series which is part of their expanded creative partnership with [the author]".
While Warner Bros has not confirmed whether another film is in the pipeline, the trademarks suggest the studio is thinking about further adaptations of Rowling's books.
Rowling's Harry Potter novels were adapted into a series of eight films released by Warner Bros between 2001 and 2011. The films made a collective $7.7 billion (£4.9 billion) in worldwide box office takings, making it the highest-grossing franchise in history.
Register for free to continue reading
Registration is a free and easy way to support our truly independent journalism
By registering, you will also enjoy limited access to Premium articles, exclusive newsletters, commenting, and virtual events with our leading journalists
Already have an account? sign in
Register for free to continue reading
Registration is a free and easy way to support our truly independent journalism
By registering, you will also enjoy limited access to Premium articles, exclusive newsletters, commenting, and virtual events with our leading journalists
Already have an account? sign in
Join our new commenting forum
Join thought-provoking conversations, follow other Independent readers and see their replies