JK Simmons hitting the gym with The Rock's trainer ahead of Justice League
He originally wanted 'sick arms' bigger than that of his Terminator: Genisys co-star Jai Courtney
Thursday 09 June 2016 15:40 Comments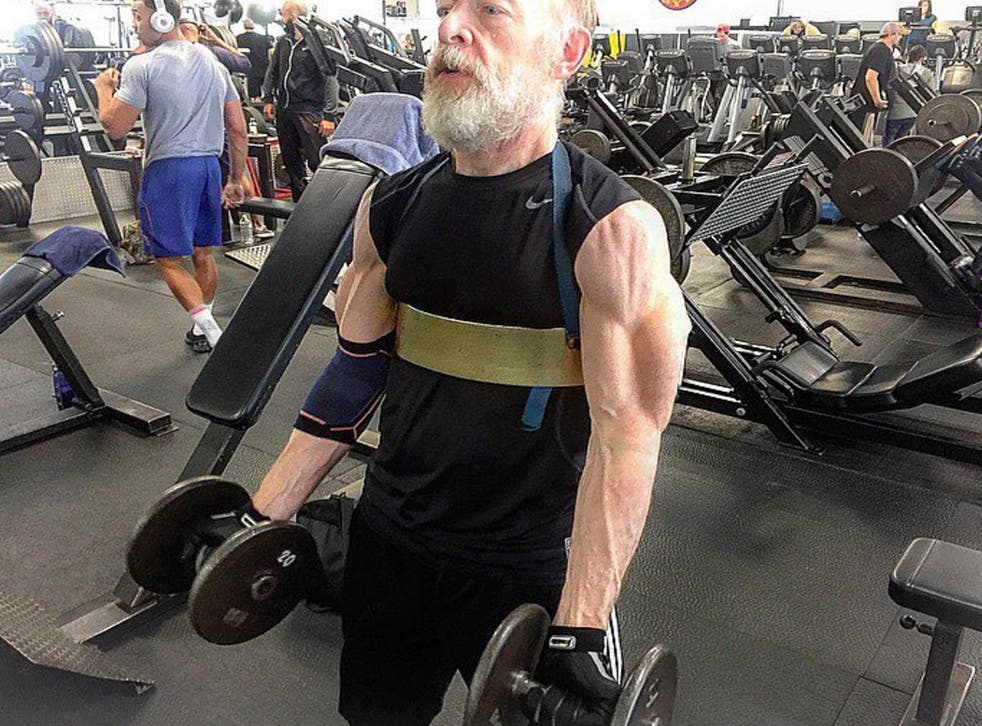 Hard working actor J.K. Simmons has played all kinds of roles, ranging from a kindly father (Juno), newspaper chief (Spider-Man) and the most malevolent of conductors (Whiplash). His upcoming role in Justice League, however, will show Simmons in a way we've never seen him before - ridiculously ripped.
The actor was recently confirmed to appear in the DC superhero mashup as Commissioner James Gordon - the character played by Gary Oldman in Christopher Nolan's Batman trilogy.
In pictures that were posted to Instagram, it seems 61-year-old Simmons isn't letting his superhero co-stars suffer alone; he's hitting the gym just as hard and is consequently in a commendable shape we never expected to see him in.
It turns out he's been working under the tutelage of Aaron Williamson, a marine turned personal trainer.

Speaking to The Hollywood Reporter, Williamson - who also trains Dwyane "The Rock" Johnson - said: "He's doing such a good job of being disciplined and staying dedicated to doing something he hasn't done before with his physique. He's ripped. He's more shredded than I am."
Williamson isn't so sure Simmons has been inspired by his Justice League co-stars, however.
"As far as the whole Justice League stuff goes, if he is trying to get ready for something in that arena, I'm not aware of it and he never shared it with me. I'm only training with him as a friend and client and helping him achieve what he's trying to achieve with his new physique.

"His goal was to have 'sick arms'," revealed the trainer. "When we did Terminator: Genisys, I was training a guy named Jai Courtney. He kept mentioning, 'I want to have arms bigger than Jai's.' We would joke about it, but then we actually started training and he made improvements on his arms until what we're doing right now."
Justice League is just one of 13 projects Simmons has on the horizon; it's currently filming and will be released 17 November 2017.
Register for free to continue reading
Registration is a free and easy way to support our truly independent journalism
By registering, you will also enjoy limited access to Premium articles, exclusive newsletters, commenting, and virtual events with our leading journalists
Already have an account? sign in
Join our new commenting forum
Join thought-provoking conversations, follow other Independent readers and see their replies