Johnny Depp emails show actor offering to sell art, books and 'some semblance of a soul' to fix finance troubles
Actor is suing his ex-business managers for 'mismanaging' his earnings throughout the height of his career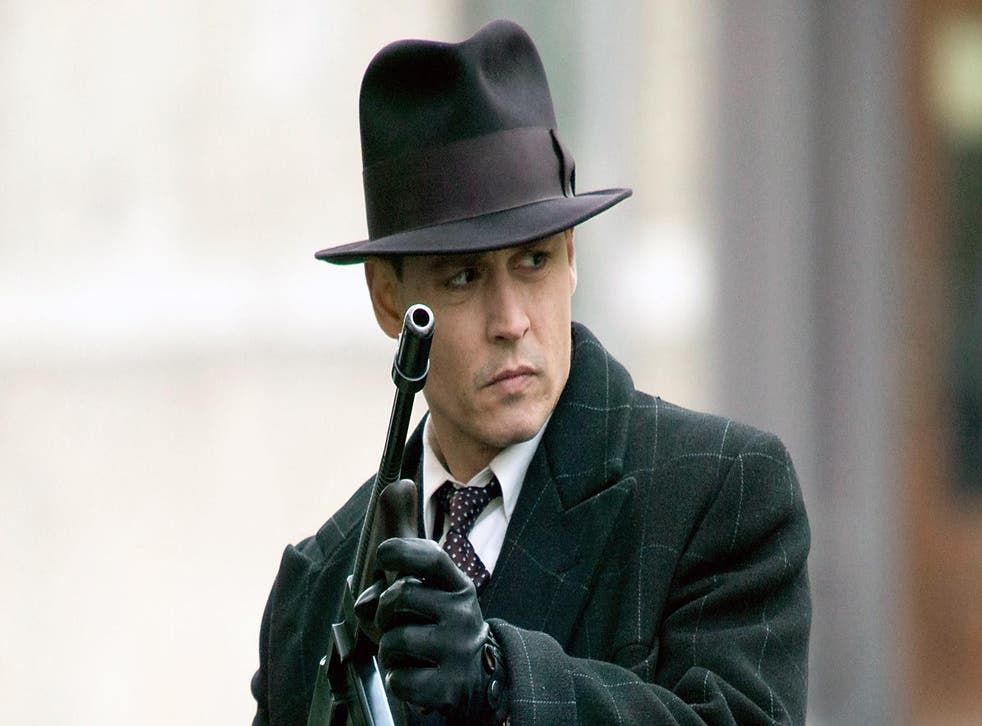 Leaked emails between Johnny Depp and his ex-business managers apparently show the actor being asked to "take it easy" on spending.
Joel Mandel and The Management Group are currently fighting to subpoena Depp's attorney Jake Bloom and his ex-agent Tracey Jacobs as part of the ongoing battle as to whether he knew about the state of his finances. They claim the emails, which they have made public, prove their case.
Depp sued Mandel and TMG in January over claims of fraud and negligence. TMG then countersued, claiming he was well aware of his situation, as were Jacobs, Bloom, and Depp's sister Christi Dembrowski, and that they had pleaded with him to curtail his spending as far back as 2009.
The actor was said to have spent inordinate amounts of money on private jets, art, and fine wine.
There were also some more unusual items listed, including $4 million on a failed record label, $3 million to fire Hunter S Thompson's ashes out of a cannon, and hundreds of thousands of dollars on a sound engineer to feed him his lines on set so he "no longer has to memorise them".
The sound engineer was the subject of particular derision from some of his peers, including Jessica Chastain, who rolled her eyes and gave a scathing response when questioned about it during an interview.
According to the Hollywood Reporter, TMG claims that Mandel, Jacobs and Dembrowski worked as his "inner circle" and acted to protect his financial and business interests.
Attorney Suann MacIsaac wrote in a court filing: "Each member of the team had numerous individual communications with Depp and each other, which, taken together, will overwhelmingly establish that Depp was always fully informed regarding his financial problems, and of course, always knew that he was borrowing money to afford his extravagant lifestyle."
Only one of the leaked emails shows a direct exchange between Depp and Mandel, which addresses his need to "take it easy" on spending and asks him to curtail his holiday spending.
In his emailed response a day later, Depp said was doing his "very best" on holiday spending but that he needed to give his family "as good a Christmas as possible, obviously within reason".
Access unlimited streaming of movies and TV shows with Amazon Prime Video Sign up now for a 30-day free trial
Sign up
He appeared to refer to the need for a private plane [presumably this was a suggested way to cut down on spending] as "a commercial flight with paparazzis in tow would be a f***ing nightmare of monumental proportions".
Johnny Depp's quirky £9.8 million Los Angeles apartment

Show all 9
Depp also asked: "What else can I do??" and offered to sell his possessions: "i [sic] got bikes, cars, property, books, paintings and some semblance of a soul left. where would you like me to start???"
He closed the email by writing that he wasn't happy with his current financial situation "but there wasn't a whole lot of choice", and claimed that his last proper paycheck had been for his starring role in 2009 crime drama Public Enemies. He noted that appearing in the relatively low-budget drama The Rum Diaries the same year meant his finances would sufffer.
Michael J Kump, an attorney for TMG, called Depp's lawsuit a "fabrication" and wrote in a statement that the company did "everything possible to protect Depp from his irresponsible and profligate spending".
Depp was named as the fifth highest-paid actor of 2016, earning $48 million, according to Forbes, thanks to projects including the latest Pirates of the Caribbean installment.
Register for free to continue reading
Registration is a free and easy way to support our truly independent journalism
By registering, you will also enjoy limited access to Premium articles, exclusive newsletters, commenting, and virtual events with our leading journalists
Already have an account? sign in
Register for free to continue reading
Registration is a free and easy way to support our truly independent journalism
By registering, you will also enjoy limited access to Premium articles, exclusive newsletters, commenting, and virtual events with our leading journalists
Already have an account? sign in
Join our new commenting forum
Join thought-provoking conversations, follow other Independent readers and see their replies