Johnny Depp named Hollywood's most overpaid actor of 2015, closely followed by Denzel Washington and Will Ferrell
The best value actor of 2015 was Captain America's Chris Evans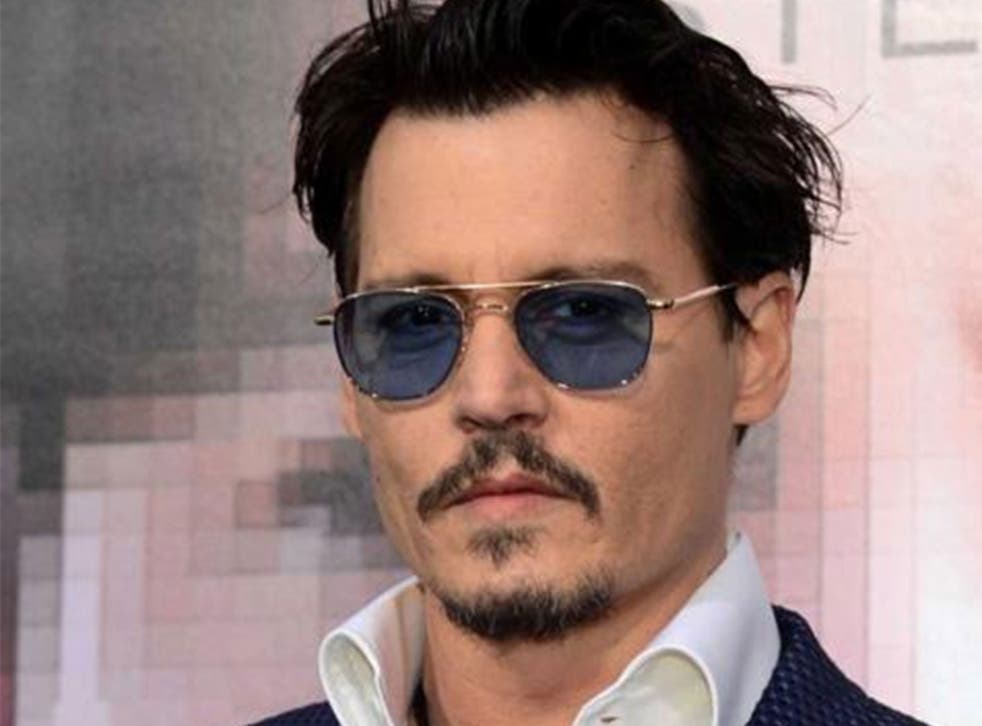 Johnny Depp hasn't had a good year at the box office. As Lord Charlie in Mortdecai and Dr. Will Caster in Transcendence, he failed to win over the hearts of viewers, with both becoming major Hollywood flops.
However, that didn't stop the 52-year-old taking huge paycheques, the result of which has led to Depp being crowned the most overpaid actor this year by Forbes.
According to their research, Depp returned only $1.20 for every $1 paid to him by the film studios. Ranking in a close second was Denzel Washington, making back just $6.50 for every $1.
Will Ferrell followed in third, having topped the list in both 2009 and 2010. He only brought in $6.80 for every $1 spent on him for his three films, including Anchorman 2, The Campaign and Get Hard.
Johnny Depp on screen

Show all 16
That wasn't much better than Liam Neeson in fourth. Following the success of Taken 3, the action veteran was brought down by Run All Night, which grossed $71.6 million on a $50 million budget.
Rounding off the top five most overpaid actors of 2015 is Will Smith, who's giant paycheque for the mediocre Focus meant he only returned $8.60 for every $1.
On the other end of the spectrum, Chris Evans was the best value actor, returning $181.80 for every $1, followed by Mila Kunis, Scarlett Johansson and Gwyneth Paltrow.
It has been noted by many that the top ten most overpaid actors are all men, while the top ten best value actors are half male and half female.
Forbes also mention that Adam Sandler, who was named most overpaid actor for the past two years, failed to make the list as Pixels was released after the June cut-off period while his Netflix films do not match the right criteria to be included.
Access unlimited streaming of movies and TV shows with Amazon Prime Video Sign up now for a 30-day free trial
Sign up
Hollywood's most overpaid actors:
1. Johnny Depp: $1.20 per $1
2. Denzel Washington: $6.50 per $1
3. Will Ferrell: $6.80 per $1
4. Liam Neeson: $7.80 per $1
5. Will Smith: $8.60 per $1
6. Christian Bale: $9.20 per $1
7. Channing Tatum: $10.80 per $1
8. Brad Pitt: $12.00 per $1
9. Ben Affleck: $12.30 per $1
10. Tom Cruise: $13.60 per $1
Hollywood's best-value actors
1. Chris Evans $181.80 per $1
2. Mila Kunis $87.30 per $1
3. Scarlett Johansson $84.90 per $1
4. Gwyneth Paltrow $82.90 per $1
5. Emma Stone $54.00 per $1
6. Chris Hemsworth $42.10 per $1
7. Vin Diesel $40.30 per $1
8. Jennifer Lawrence $39.10 per $1
9. Mark Wahlberg $37.90 per $1
10. Dwayne Johnson $28.10 per $1
So, how does the list work exactly? Each of the actors three major films released up until June are accounted for, not including those with cameos or minor roles, or those in under 2000 screens.
The global box-office haul is then calculated, minus the estimated production budget. That figure is then divided by the estimated paycheque they received for the role, with the three films all being added together.
Register for free to continue reading
Registration is a free and easy way to support our truly independent journalism
By registering, you will also enjoy limited access to Premium articles, exclusive newsletters, commenting, and virtual events with our leading journalists
Already have an account? sign in
Register for free to continue reading
Registration is a free and easy way to support our truly independent journalism
By registering, you will also enjoy limited access to Premium articles, exclusive newsletters, commenting, and virtual events with our leading journalists
Already have an account? sign in
Join our new commenting forum
Join thought-provoking conversations, follow other Independent readers and see their replies