Judd Apatow on Sony's clean movies scheme: 'This is absolute bullshit'
Step Brothers director Adam McKay also slammed the project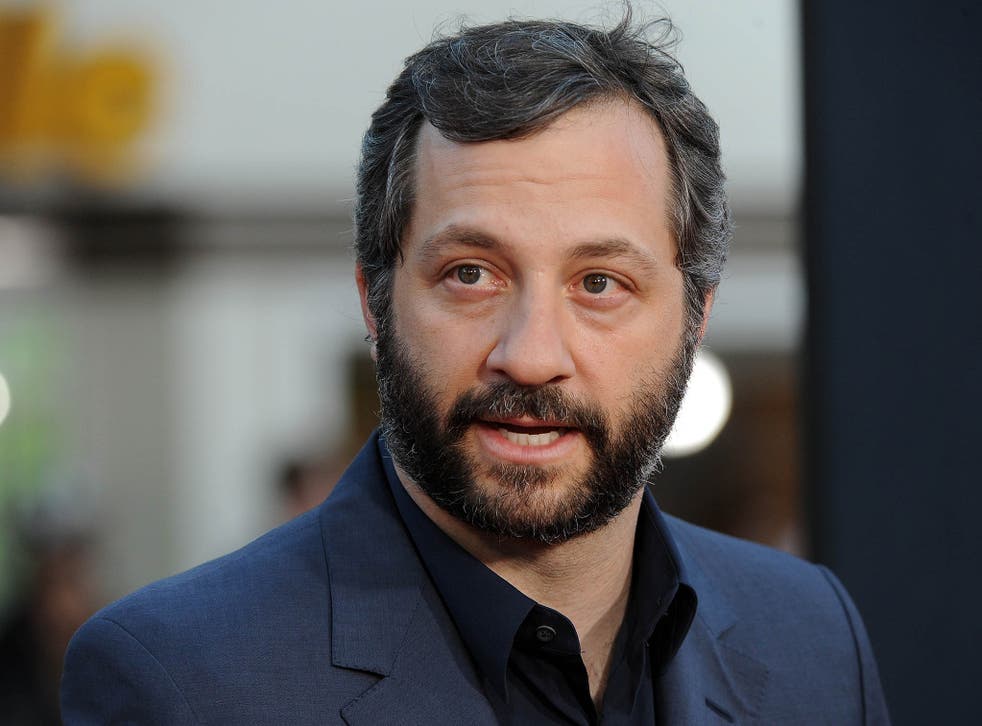 Last week, news emerged that Sony is planning a 'Clean Version' initiate, essentially releasing edited versions of films that remove violence, sexuality, and profanity.
While the clean versions would only be purchasable with the original cut, filmmakers have been angered by Sony, including Seth Rogen who last week Tweeted: "Holy shit, please don't do this to our movies."
Now, Judd Apatow, Adam McKay, and the Directors Guild of America (DGA) have all critics the scheme, Apatow and McKay having worked on many of the affected films, such as Step Brothers and Talladega Nights.
"This is absolute bullshit and Sony and Sony Pictures is gonna get hell for F**KING with our movies," Apatow wrote on Twitter. "Shove the clean versions up your asses!"
A representative for McKay said the director was had only just become aware of the clean versions "would not have agreed to this." The clean version of his Step Brothers excludes 152 uses of bad language, 91 instances of sexual content, and 22 of violence.
A member of the DGA told The Hollywood Reporter: "Directors have the right to edit their feature films for every non-theatrical platform, plain and simple. Taking a director's edit for one platform and then releasing it on another — without giving the director the opportunity to edit — violates our agreement.
"As creators of their films, directors often dedicate years of hard work to realise their full vision, and they rightfully have a vested interest in protecting that work. We are committed to vigorously defending against the unauthorised alteration of films."
Films to get excited about in 2017

Show all 13
The first 24 releases to be included in the scheme are: 50 First Dates, Battle Of The Year. Big Daddy. Captain Phillips, Crouching Tiger Hidden Dragon, Easy A, Elysium, Ghostbusters, Ghostbusters II, Goosebumps, Grown Ups, Grown Ups 2, Hancock, Inferno, Moneyball, Pixels, Spider-Man, Spider-Man 2, Spider-Man 3, The Amazing Spider-Man, The Amazing Spider-Man 2, Step Brothers, Talladega Nights: The Ballad of Ricky Bobby, and White House Down.
Sony Home Entertainment president Man Jit Singh responded with a statement: "We discussed this program, and the use of these pre-existing versions, with each director or their representatives.
"This is a pilot program, developed in response to specific consumer feedback, that offers viewers the option of watching an airline or TV version of certain movies when they purchase the original version."
The move was previously reported to have something to do with combating third-party services like ClearPlay and VidAngel, who have already been providing unauthorised edits of films to consumers and have faced numerous legal battles in the process.
Register for free to continue reading
Registration is a free and easy way to support our truly independent journalism
By registering, you will also enjoy limited access to Premium articles, exclusive newsletters, commenting, and virtual events with our leading journalists
Already have an account? sign in
Register for free to continue reading
Registration is a free and easy way to support our truly independent journalism
By registering, you will also enjoy limited access to Premium articles, exclusive newsletters, commenting, and virtual events with our leading journalists
Already have an account? sign in
Join our new commenting forum
Join thought-provoking conversations, follow other Independent readers and see their replies