Judi Dench resurrects James Bond character M in appeal to change Philomena's R rating
The film's rating could put off older cinemagoers - its key audience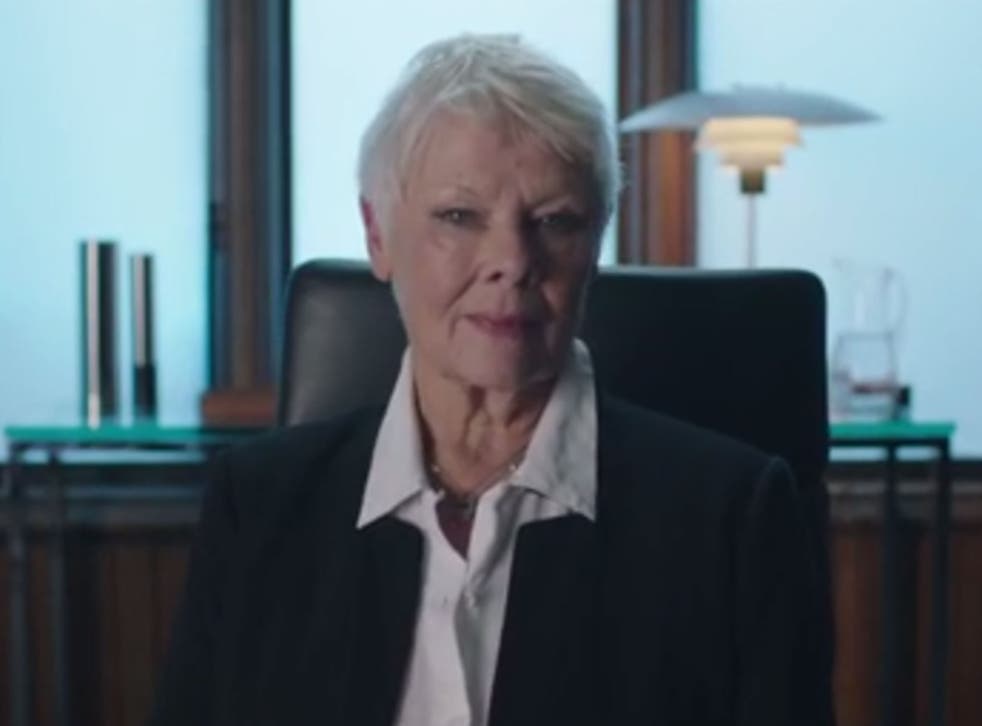 Dame Judi Dench has brought M back from the dead as part of a campaign to change the rating given to her new film, Philomena.
The film has been given an R rating in the US due to two non-sexual uses of the word "f***", meaning no-one under the age of 17 can see the film without an accompanying adult guardian.
The rating tends to put off America's more sensitive family audiences, as well as older cinemagoers, and could potentially damage the film's box office total. Philomena has been given a 12A rating in the UK.
Harvey Weinstein, chairman of Philomena's distributor The Weinstein Company, is hoping to get the US rating changed.
In the clip, M, the former head of MI6 dispatches an agent to sort out the US ratings board, the MPAA. The character was killed off in the last James Bond film, Skyfall, but it seems Weinstein – notorious for his bullish Oscar campaigns – managed to persuade her out of the grave.
The video sees Dench spinning her chair around to say: "Just when you thought I was dead," adding: "I have an important mission for you. Are you familiar with MPAA?"
Weinstein told CBS show This Morning: "There are two f-words in the movie - you're allowed one F. This is like The King's Speech. The movie is the gentlest, most wonderful true story, filled with humor and joy. They should just put PG-13 strong language on this and make an exception."
He said he was concerned that an R rating could deter the film's potential audience, saying: "Our research shows us that especially down south and in the Midwest, the PG-13 rating is very important for adults.
"There's a certain group of people who do not want to go and see an R-rated movie. Usually they're church families, and I think this is a movie that church families would profit by seeing. I think they'll love the movie - it's very entertaining."
Join our new commenting forum
Join thought-provoking conversations, follow other Independent readers and see their replies