Jurassic World producers congratulate Star Wars on beating global record
It's part of a long tradition of blockbuster creators acknowledging when their records have been toppled. 
Clarisse Loughrey
Tuesday 22 December 2015 13:08 Comments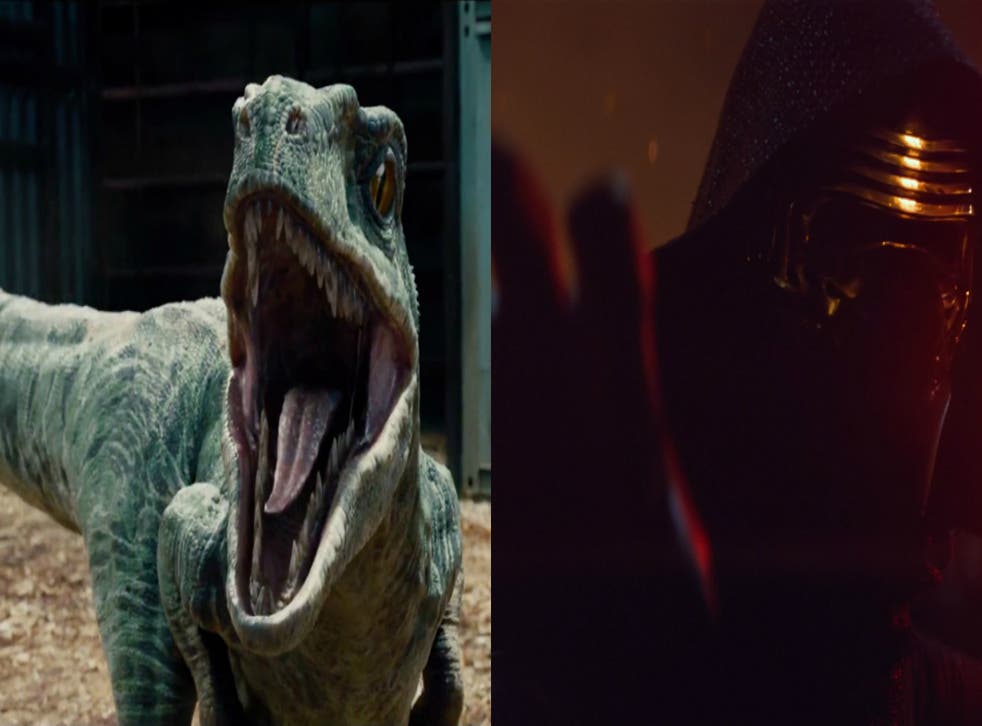 Star Wars: The Force Awakens has beaten Jurassic World, setting the record for the biggest box office opening weekend in history. 

In response to the news, Jurassic World's producer Frank Marshall tweeted a charming tribute to the toppling of his movie's record, one which had been held for the mere 6 months since its June release.  

The image features Jurassic Park's iconic Tyrannosaurus Rex crowning The Force Awakens' new droid character, BB-8, with a gold medal. Underneath, it bears the message,"Universal Pictures, Steven, Frank and Colin congratulate Star Wars: The Force Awakens on the biggest opening weekend in galactic history." The names referenced are Steven Spielberg, Frank Marshall, and director Colin Trevorrow; the latter coincidentally on board to direct Star Wars IX. 
 

The two producing teams have had been on good terms for years, with Marshall actually being married to Star Wars producer Kathleen Kennedy; George Lucas even shared some friendly rival banter with Marshall on the red carpet, exclaiming "We're gonna crush you like a bug!" Them's truly fighting words! 



However, the image is also part of a long tradition of directors and producers congratulating each other on their box office achievements. When Jurassic World landed the highest grossing opening weekend, previous record holder Marvel, with their film The Avengers, published an image of Owen Grady (Chris Pratt) riding a T-Rex, much to the puzzlement of the famous super-team. Above marked the words, 'Marvel Studios congratulates Jurassic World on being the new opening weekend KING!'. Plus, it looked as if the T-Rex was worthy of lifting Thor's hammer. Interesting...
 

Now, are we simply waiting for similar congratulations from a certain Mr. James Cameron? Will Star Wars: The Force Awakens topple Avatar from the all-time box office record?
Register for free to continue reading
Registration is a free and easy way to support our truly independent journalism
By registering, you will also enjoy limited access to Premium articles, exclusive newsletters, commenting, and virtual events with our leading journalists
Already have an account? sign in
Join our new commenting forum
Join thought-provoking conversations, follow other Independent readers and see their replies