The Independent's journalism is supported by our readers. When you purchase through links on our site, we may earn commission.
A tiny village cafe is going to be in Justice League because director Zack Snyder liked its coffee
To Gotham and Metropolis via Kings Langley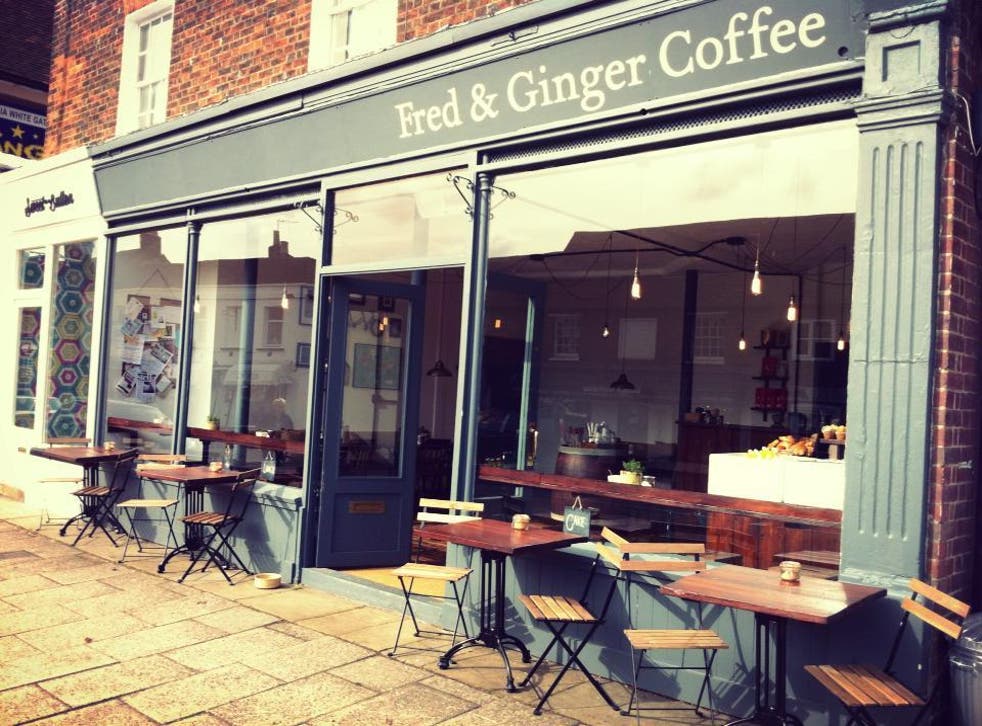 Bar a brief renaming to King's Landing in honour of Game of Thrones, days in sleepy Hertfordshire village Kings Langley generally pass without headline or hubbub - I should know, I grew up there.
A small, community-driven coffee shop on its high street, about the only one, is set to feature in one of the biggest blockbusters of 2017 however, thanks to a pretty famous patron.
Zack Snyder has been filming Justice League at the nearby Warner Bros Studios in Leavesden, and popping in for coffee at Fred and Ginger.
A source told The Independent that he's become so enamoured of the cafe that, instead of using a Starbucks or other chain in the superhero movie, he's having a replica of it built.
It's not yet known whether it will be used for interior or exterior shots, or if the scene will take place in England, though I dearly hope Batman and Superman duke it out it King's Langley, punching holes in post offices and upsetting cricket matches.
For the ardent DC fans reading this consider that your major spoiler: Justice League involves someone drinking a coffee.
The film only just started principal photography and won't open in theatres until November 2017.
Register for free to continue reading
Registration is a free and easy way to support our truly independent journalism
By registering, you will also enjoy limited access to Premium articles, exclusive newsletters, commenting, and virtual events with our leading journalists
Already have an account? sign in
Register for free to continue reading
Registration is a free and easy way to support our truly independent journalism
By registering, you will also enjoy limited access to Premium articles, exclusive newsletters, commenting, and virtual events with our leading journalists
Already have an account? sign in
Join our new commenting forum
Join thought-provoking conversations, follow other Independent readers and see their replies