Kevin Spacey and Lester Burnham: The parallels Spacey himself drew with American Beauty character in Oscars acceptance speech
'That's why I love playing Lester, because we got to see all of his worst qualities and we still grew to love him'
Christopher Hooton
Tuesday 31 October 2017 16:32 Comments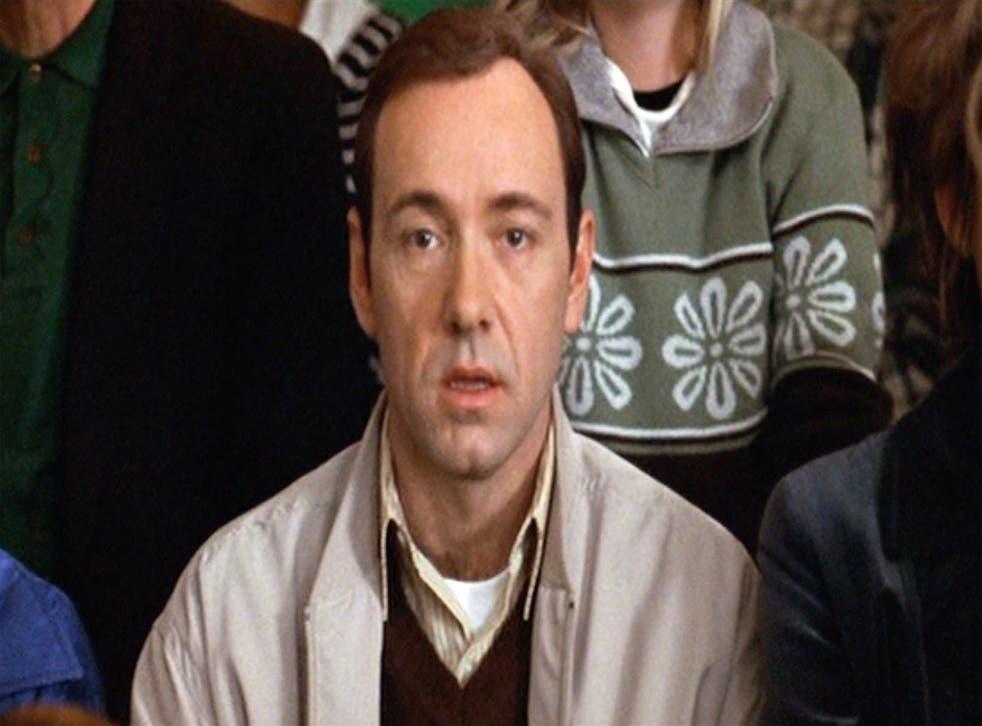 In the shadow of the Harvey Weinstein allegations, much was made of the fact that Seth MacFarlane made a very direct joke about the producer's alleged history of sexual abuse long before it became fully public.
When it comes to Kevin Spacey however, it seems like he was talking about his own alleged misbehaviour himself in front of an audience of millions.
Actor Anthony Rapp's story of an unwanted sexual advance as a teenager has led people to reconsider Spacey's 1999 film American Beauty through the prism of it, Spacey playing a bored, suburban husband who becomes obsessed with a schoolgirl many years younger than him.
The role earned the House of Cards actor an Oscar, and he discussed how personal a character Lester was to him during his acceptance speech.
An excerpt (via The Telegraph):
"To my friends, for pointing out my worst qualities. I know you do it because you love me, and that's why I love playing Lester, because we got to see all of his worst qualities and we still grew to love him.
"This movie to me is about how any single act by any single person put out of context, is damnable. But the joy of this movie is that it is real beauty, and we found real beauty in this extraordinary script by Alan Ball."
Pulitzer-nominated playwright Christopher Shinn was among those who noticed the similarities, tweeting: "I always felt Kevin Spacey's 2000 Oscar speech alluded to/minimized his misconduct. I bet it'll be played a lot once more stories emerge."
In light of the allegations against Spacey, he was this week dropped as the recipient of a special Emmy he was due to receive next month.
Register for free to continue reading
Registration is a free and easy way to support our truly independent journalism
By registering, you will also enjoy limited access to Premium articles, exclusive newsletters, commenting, and virtual events with our leading journalists
Already have an account? sign in
Join our new commenting forum
Join thought-provoking conversations, follow other Independent readers and see their replies