Kick Ass 2 writer 'delighted' with Jim Carrey snub, says actor has done the movie a favour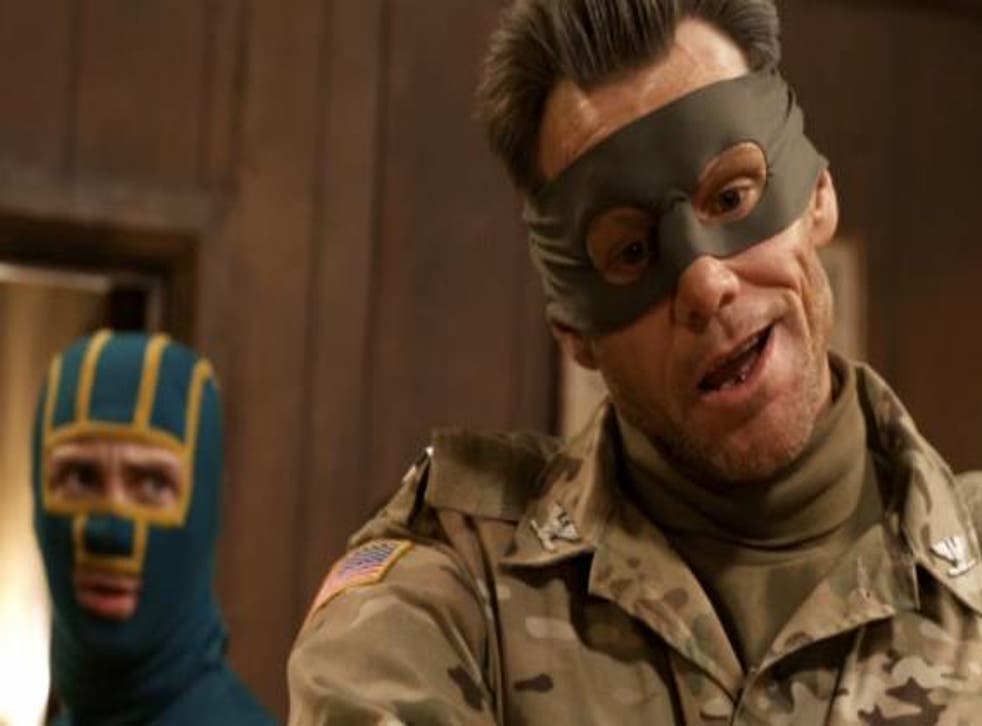 Kick-Ass 2′s creator has revealed he is "delighted" Jim Carrey pulled out of promoting the film, claiming it will make more people go and watch it.
In June, Carrey took to Twitter to withdraw support for his new film Kick-Ass 2, saying he could not endorse its "level of violence" in the wake of December's Sandy Hook shooting.
However, comic book creator Mark Millar has said Carrey's decision will encourage more people to see the film.
He told Digital Spy: "People keep saying to me, 'Are you pissed off at Jim Carrey?' No, I'm delighted with Jim Carrey, this is amazing.
"For your main actor to publicly say, 'This movie is too violent for me' is like saying, 'This porno has too much nudity. We'll have to go and see this now'."
The writer added that that Carrey's stance has helped raise awareness of the film to a wider audience.
"A movie like Kick-Ass doesn't normally get into the mainstream news , we'll get into cult or movie news," he said.
"But it's weird that we were talked about for 20 minutes on Good Morning America and British television. It was all down to Jim Carrey."
The film's director Jeff Wadlow denied Carrey's tweets were a "ploy" to get more publicity for the film, adding: "People have been talking about the movie because of his tweets, but that wasn't by design."
Access unlimited streaming of movies and TV shows with Amazon Prime Video Sign up now for a 30-day free trial
Sign up
Speaking in London, Wadlow said he hat not spoken to Carrey since his announcement and had reacted with "surprise" when he learned of his withdrawal of support for the film.
The director told PA: "I have not (spoken to him). The thing about Jim is we love him in these movies because you never know what he is going to do or say, and I'm here to tell you, in real life, you never know what he is going to do or say."
"Probably surprise is a better way to describe my response to his tweets," he said.
"But at the end of the day, I think he's fantastic in the film and I think people should see it and judge for themselves," he continued, adding he would work with him again.
51-year-old Carrey plays Colonel Stars and Stripes in the upcoming sequel, a masked vigilante and a born-again Christian who refuses to fire guns.
The Kick-Ass films, and the comics on which they are based, are famed for their colourful and emphatic scenes of violence.
The first film, released in 2010, attracted controversy because an 11-year-old Chloe Moretz used the word 'c***' - but it earned $96m at the box office on a budget of $30m.
Kick-Ass 2 to is in UK cinemas from 14 August.
Join our new commenting forum
Join thought-provoking conversations, follow other Independent readers and see their replies