Kingsman: The Secret Service trailer released: Colin Firth stars as James Bond-style spy
Firth plays Uncle Jack who takes promising street kid Gary under his wing
Jess Denham
Thursday 22 May 2014 09:26 Comments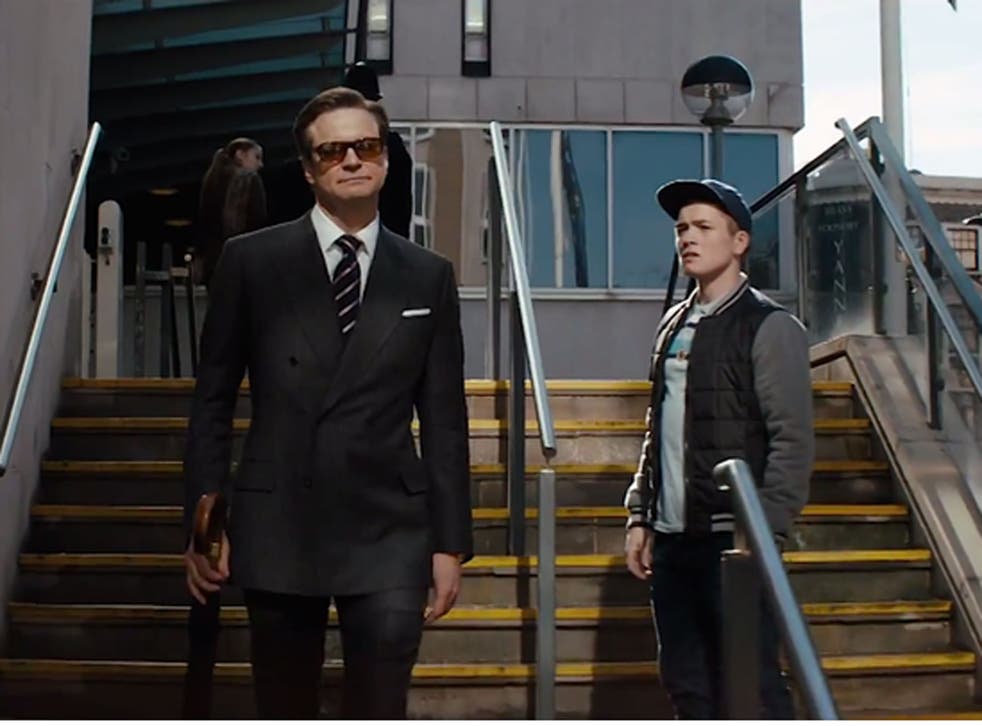 The first trailer for spy thriller Kingsman: The Secret Service has been released, teasing the story of a veteran MI6 agent who recruits a promising street kid.
Colin Firth stars as Uncle Jack, who takes young Gary Unwin under his wing. Gary, played by Taron Egerton, enters Jack's competitive spy organisation training programme "just as a global threat emerges from a twisted tech genius," the official synopsis reads.
"Huge IQ, great performance at school, drugs , petty crimes, never had a job, set you on a certain path. But you needn't stay on it," Jack tells Gary. "The Kingsman agents are the new knights."
Samuel L Jackson, Michael Caine, Sofia Boutella, Sophie Cookson and Jack Davenport also feature in the new movie, set to open in UK cinemas in mid-October.
Director Matthew Vaughn is reunited with screenwriter Jane Goldman and comic book writer Mark Miller after the trio worked together on 2010's superhero movie Kick Ass.
Aaron Taylor-Johnson was offered the lead role but declined, while Emma Watson and Bella Heathcote were reportedly considered to play Cookson's character, Roxy.
Vaughn, meanwhile, turned down the directing job on X-Men: Days of Future Past, to make Kingsman: The Secret Service.
Firth spoke to Entertainment Weekly about his latest role, telling the website that he was cast because Vaughn believed he was "the last person anyone could imagine kicking people and kicking off the villains" and wanted to pull a surprise.
Suffice to say, we're surprised.
Register for free to continue reading
Registration is a free and easy way to support our truly independent journalism
By registering, you will also enjoy limited access to Premium articles, exclusive newsletters, commenting, and virtual events with our leading journalists
Already have an account? sign in
Join our new commenting forum
Join thought-provoking conversations, follow other Independent readers and see their replies