Kong: Skull Island: First image of the film's monster King Kong revealed
The ape hasn't appeared in a Hollywood film since 2005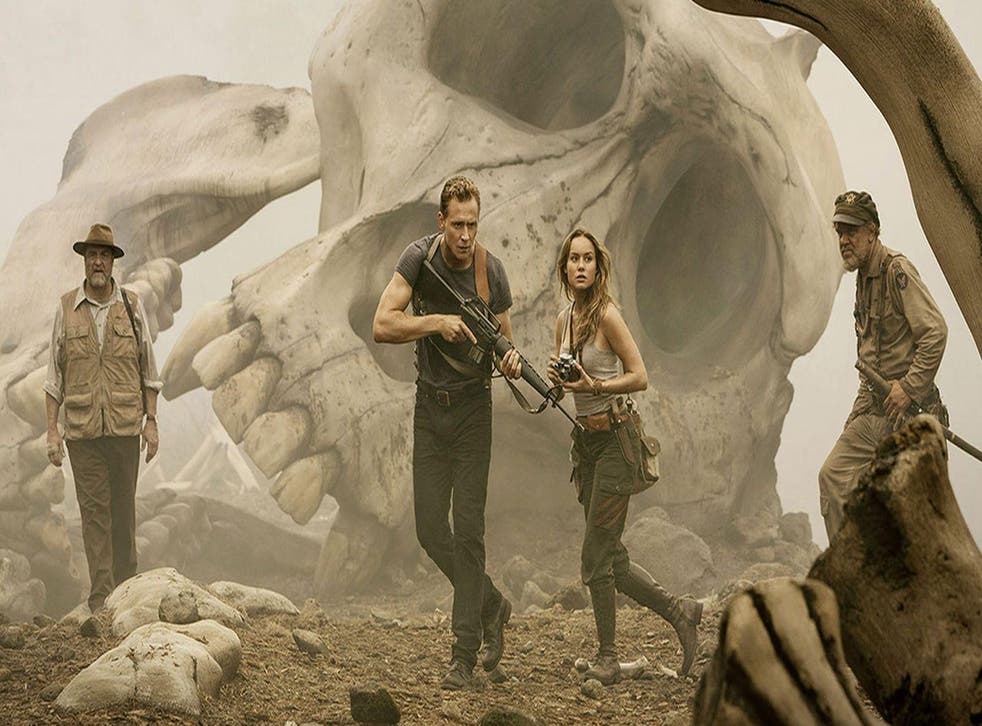 Having starred in numerous Hollywood films over his long career, King Kong is finally returning to the big screen in Kong: Skull Island.
Starring alongside the likes of Tom Hiddleston, Brie Larson, and Samuel L. Jackson, the hateful ape hasn't appeared in a blockbuster since being directed by Peter Jackson in 2005.
Entertainment Weekly had the exclusive shot of Kong, revealing how little he has aged over the last decade. If anything, the gigantic beast has shed a few pounds.
Unfortunately, the publication was unable to contact the often camera-shy Kong for an interview, but director Jordan Vogt-Roberts was on hand to address how the film will pay homage to Kong's many on-screen appearances, saying there will be "subtle nods" to the 1933 film, his debut.
"Kong's always been a little bit tragic," Vogt-Roberts added. "You can't tell exactly from the still, but the way that he walks on the island, the way that he goes from place to place, I wanted to communicate something about his headspace and about the way that, in certain ways, he's the protector of this island and then in other ways he's killing time.
"The way he lumbers, the way that he drags himself from place to place, there's an exhaustion to him. There's obviously a huge power to him, but there's a sadness".
The best films of 2016 (so far)

Show all 22
For many fans, Vogt-Roberts being happy to reveal Kong's new look in a still before the film's release will come as a shock: many expected the reveal to be a surprise withheld for the cinema. Hollywood just can't help revealing everything early.
Kong: Skull Island hits cinemas 10 March 2017.
Join our new commenting forum
Join thought-provoking conversations, follow other Independent readers and see their replies