The Independent's journalism is supported by our readers. When you purchase through links on our site, we may earn commission.
La La Land director Damien Chazelle shares the iPhone video he shot to practice that one-take highway intro scene
Even the smartphone-shot rehearsals were pretty stunning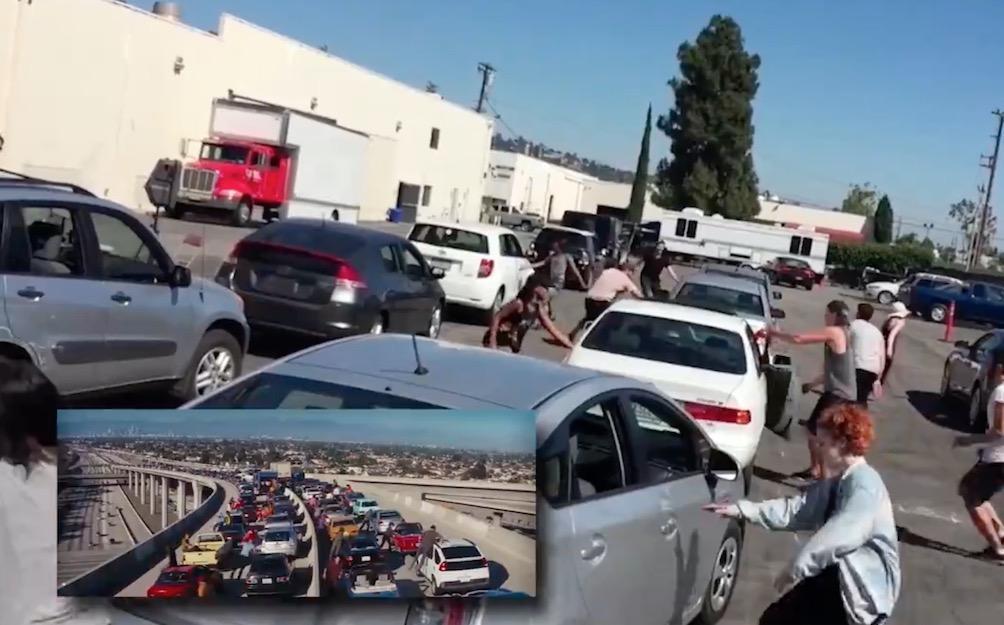 La La Land is a stunning piece of cinematic craftsmanship from the get-go, with the film opening with a memorable dance number in which people stuck in a traffic jam dance atop their cars.
Even the biggest movie of the year can't keep locking down a Los Angeles highway ramp though, so how to rehearse the scene?
Damien Chazelle used a parking lot and an iPhone to practice the shots, getting behind the 'camera' himself and tracking the skeleton crew of dancers as they performed the routine, at times having to just pretend elements like the drum kit and bicycle were there.
Chazelle shared the video, which became a "bible" on set, with EW this week, telling them: "The dance and the camera work – it was sort of a chicken-and-egg problem; they had to be formulated at the same time."
He described the video as "me running around with an iPhone basically doing the number," and was pursuant to discussions with his director of photography and dance choreographer, though none of them knew what highway they'd be shooting on or how many lanes it would have.
Even cars had to be "cast" for the scene, as the crew had to work out "what kind of cars could support dancing without caving in, how to reinforce the cars, how to make them safe."
The iPhone video "became sort of our bible" once filming got underway on the scene proper, Chazelle recalls, even though the first try ended up a bit of a nightmare.
"We were able to secure the highway location for half a day a few weeks before shooting.
"We all went in feeling pretty confident because we were quite happy with how the iPhone (video) had worked out. And the dress rehearsal was a total disaster.
"The crane could not move the way an iPhone moves … The choreography looked different, the slant of the freeway created a lot of other challenges. Everything was just tricky. We had to go back and regroup and make some adjustments."
Chazelle and his team eventually returned to the ramp connecting LA's 105 and 110 freeways a few weeks later "a little chastened, a little humbled and a little nervous" and managed to nail the version you see in the film.
Join our commenting forum
Join thought-provoking conversations, follow other Independent readers and see their replies