Lars von Trier and producer deny Bjork sexual harassment allegations: 'As I remember, we were victims'
He noted that he didn't get along with the singer, but denied misconduct
Christopher Hooton
Tuesday 17 October 2017 10:03 Comments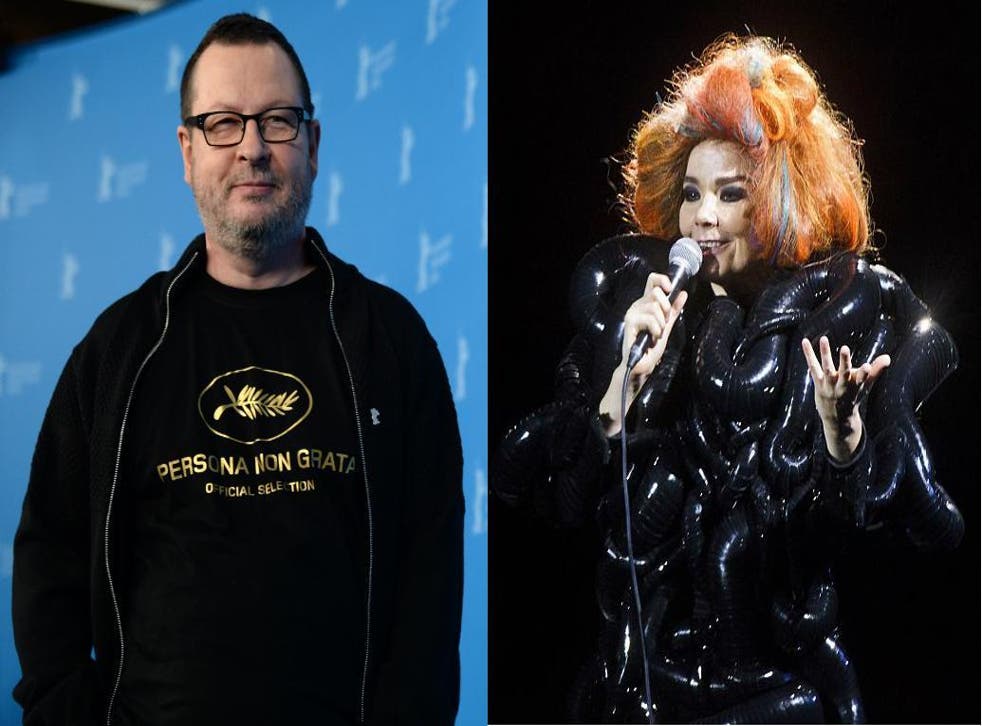 Danish director Lars von Trier, who collaborated with Björk on her most prominent film role in his 2000 movie Dancer in the Dark, has responded to accusations she made over the weekend against an unnamed Danish director.
"I am inspired by the women everywhere who are speaking up online to tell about my experience with a Danish director," she wrote on Facebook.
"When I turned the director down repeatedly he sulked and punished me and created for his team an impressive net of illusion where I was framed as the difficult one."
She added: "The director was fully aware of this game and I am sure of that the film he made after was based on his experiences with me. Because I was the first one that stood up to him and didn't let him get away with it.
"And in my opinion he had a more fair and meaningful relationship with his actresses after my confrontation so there is hope".
Talking to Danish newspaper Jyllands-Posten, von Trier - who is widely believed to be the director referenced in the post, responded (via Google Translate): "That is not the case - although we didn't get along, that's a fact. … On the other hand, she delivered one of the greatest-ever performances in my movies."
Producer Peter Aalbæk, who worked on Dancer in the Dark along with other von Trier movies like Nymphomaniac and Melancholia, added (also via Translate): "As far as I remember, we were victims. That woman was stronger than both Lars von Trier and me and our company together."
The Harvey Weinstein scandal has served as the catalyst for women of all professions from all around the world to speak up about their experiences of sexual harassment and abuse in the past week.

Register for free to continue reading
Registration is a free and easy way to support our truly independent journalism
By registering, you will also enjoy limited access to Premium articles, exclusive newsletters, commenting, and virtual events with our leading journalists
Already have an account? sign in
Join our new commenting forum
Join thought-provoking conversations, follow other Independent readers and see their replies