Leonardo DiCaprio is down one Oscar
His Revenant best actor award is fine, but his gifted Marlon Brando one is tied up in a federal investigation
Christopher Hooton
Monday 19 June 2017 11:28 Comments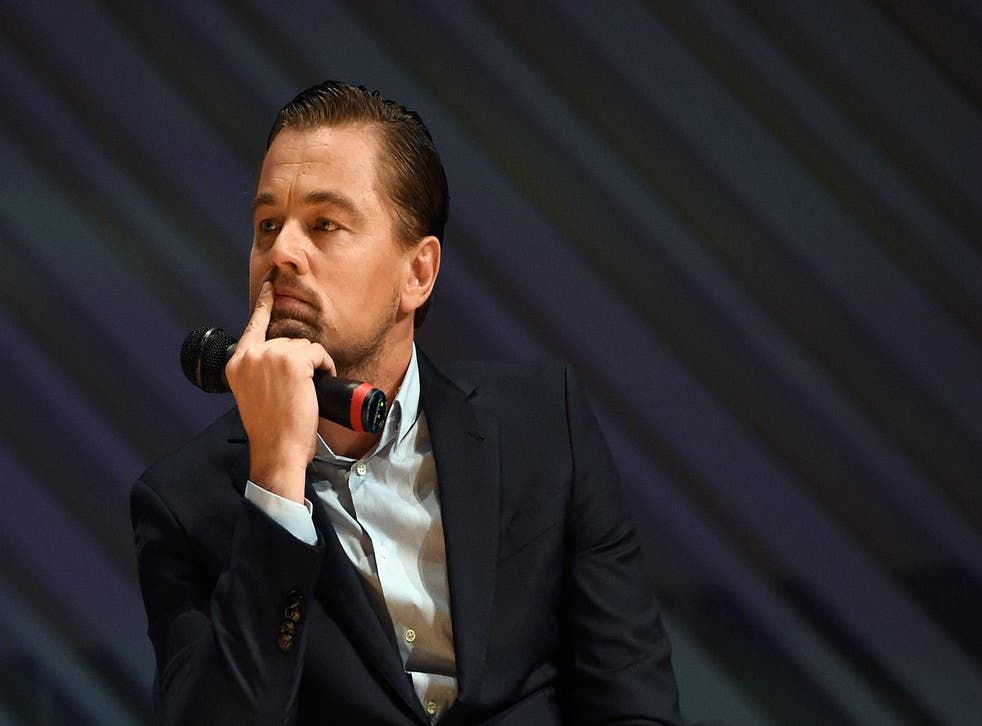 Leonardo DiCaprio has voluntarily handed over Marlon Brando's best actor Oscar to the US government as part of a federal investigation into a billion dollar embezzlement scheme involving The Wolf of Wall Street.
Brando's award for 1954's On the Waterfront was, according to the LA Times, given to DiCaprio as a 38th birthday present along with a Picasso painting, Diane Arbus photograph and Jean-Michel Basquiat collage, by Jho Low, a purported financier of Red Granite Pictures, which produced the Wolf of Wall Street film.
Red Granite co-founder Riza Aziz is suspected by the U.S. Department of Justice of helping his stepfather, Malaysian prime minister Najib Razak, embezzle $4.5 billion through a political development scheme, a sum which in part was spent on the Scorsese-directed film.
In a federal court filing, the US government said it believed the ill-gotten money funded "the co-conspirators' lavish lifestyles, including purchases of artwork and jewelry, the acquisition of luxury real estate and luxury yachts, the payment of gambling expenses, and the hiring of musicians and celebrities to attend parties."
A spokesperson for DiCaprio said he planned to auction off the lavish gifts to raise money for his charitable foundation.
How Brando's Oscar came to be the kind of item to be gifted around is the source of much speculation and mystery, with his estate executor previously saying it disappeared while the actor was still alive.
"He was trying to track it down and kept hitting dead ends," she said, adding: "It would be great to get it back."
Register for free to continue reading
Registration is a free and easy way to support our truly independent journalism
By registering, you will also enjoy limited access to Premium articles, exclusive newsletters, commenting, and virtual events with our leading journalists
Already have an account? sign in
Register for free to continue reading
Registration is a free and easy way to support our truly independent journalism
By registering, you will also enjoy limited access to Premium articles, exclusive newsletters, commenting, and virtual events with our leading journalists
Already have an account? sign in
Join our new commenting forum
Join thought-provoking conversations, follow other Independent readers and see their replies