Leonardo DiCaprio 'gets raped by a bear in The Revenant'
*UPDATE* No, he doesn't
Christopher Hooton
Tuesday 01 December 2015 17:31 Comments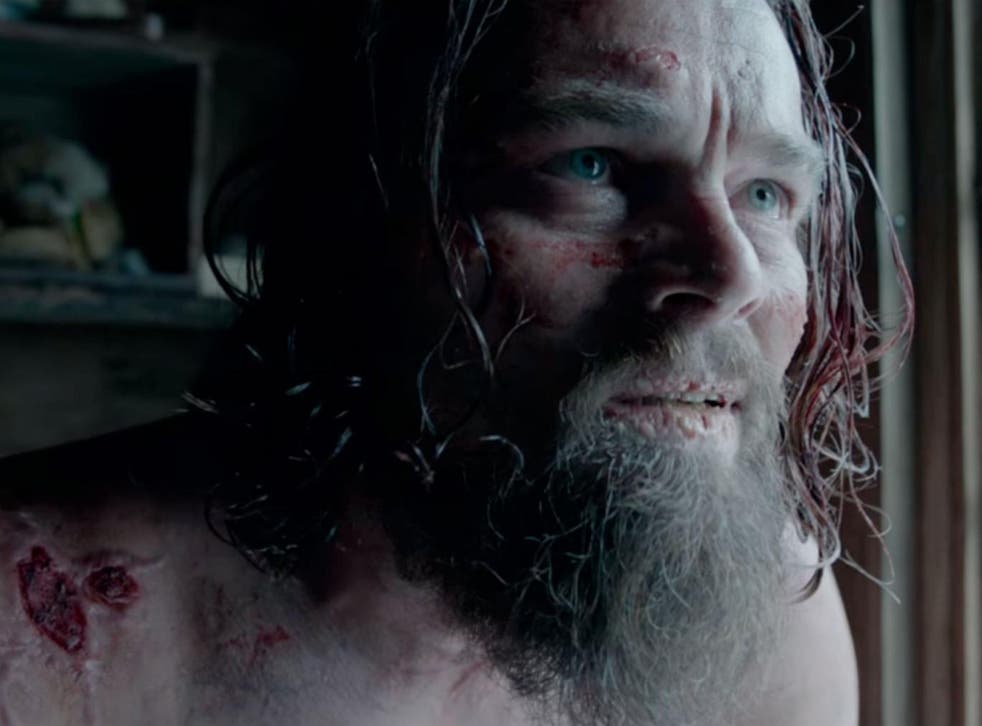 We knew Leonardo DiCaprio did some dark stuff for his new film The Revenant (namely sleeping inside an animal carcass and eating raw bison), but according to a (perhaps slightly hysterical) early viewer, it gets a whole lot weirder, at least on screen.
UPDATE: Fox debunks 'bear rape' rumour
'DICAPRIO RAPED BY BEAR IN FOX MOVIE' Drudge Report's homepage screams.
'The explicit moment from Oscar-winning director Alejandro Inarritu has caused maximum controversy in early screenings,' the mammoth US news site goes on to claim.
'Some in the audience escaped to the exits when the Wolf of Wall Street met the Grizzly of Yellowstone.
'The story of rural survivalism and revenge reaches new violent levels for a mainstream film.
'The bear flips Leo over and thrusts and thrusts during the explicit mauling.
'"He is raped -- twice!"
'Not to be outdone, DiCaprio rips open a horse and sleeps naked in its carcass!'
The bear attack in question featured briefly in the trailer for the movie, though there was nothing to suggest the level of sexual aggressiveness recounted above.
The level of bear-to-Leo contact (I can't believe I'm writing this sentence) seems to vary from person to person, with another viewer saying that "the bear flips Glass [DiCaprio's character] over on his belly and molests him - dry humps him actually."
Tipped for Oscars, The Revenant is the new film from Alejandro González Iñárritu, who won Best Picture in 2015 for Birdman. It is based on the true story of Hugh Glass, a 19th-century fur trapper who embarked on a legendary cross-country trek after being mauled by a grizzly bear. Two travelling companions stayed to dig a grave for him following the attack - believing he would die from his injuries - but deserted Glass, claiming they were being attacked by Arikara tribesmen.
He was reported dead by the pair, but turned up very much alive six weeks later following a monumental struggle.
Register for free to continue reading
Registration is a free and easy way to support our truly independent journalism
By registering, you will also enjoy limited access to Premium articles, exclusive newsletters, commenting, and virtual events with our leading journalists
Already have an account? sign in
Join our new commenting forum
Join thought-provoking conversations, follow other Independent readers and see their replies