Leonardo DiCaprio shares graphic detail about eating raw bison for The Revenant
'The bad part is the membrane'
Jack Shepherd
Thursday 17 December 2015 10:41 Comments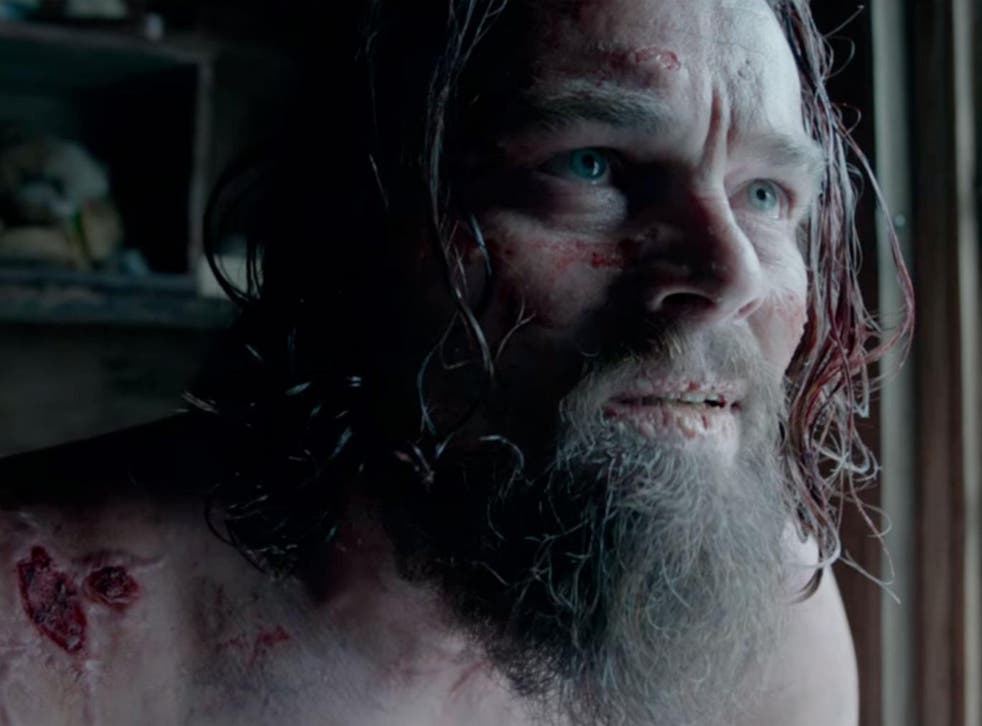 Leonardo DiCaprio has gone to some extreme lengths in a bid to impress with his latest Oscar-rumoured performance in The Revenant.
Known for his method acting, the 41-year-old took things a step further for the Alejandro G. Inarritu directed film, sleeping in animal carcasses, eating raw bison liver and going for swims in frozen lakes to get into character.
Speaking to Variety over "several glasses of wine", DiCaprio spoke about eating the raw bison, going into gross detail about the performance.
"The bad part is the membrane around it," he said. "It's like a balloon. When you bite into it, it bursts in your mouth."
He added that it was the hardest performance of his career, describing how he learnt to "fire a musket, build a fire, speak two Native American languages (Pawnee and Arikara) and study with a doctor who specialises in ancient healing techniques."
"It was like the real wild, wild West." DiCaprio continued. "In the sense that there were all these cultures merging together in this lawless land."
The Revenant tells the story of Hugh Glass (based on the real-life man of the same name, played by DiCaprio) as he seeks revenge for his child's death.
The film reaches cinemas 15 January 2016.
Register for free to continue reading
Registration is a free and easy way to support our truly independent journalism
By registering, you will also enjoy limited access to Premium articles, exclusive newsletters, commenting, and virtual events with our leading journalists
Already have an account? sign in
Join our new commenting forum
Join thought-provoking conversations, follow other Independent readers and see their replies