SXSW 2015: Documentary on Lizzie Velasquez, the 'world's ugliest woman', premieres
The 26-year-old has become a prominent anti-bullying campaigner in the US
Lizzie Dearden
Saturday 14 March 2015 14:55 Comments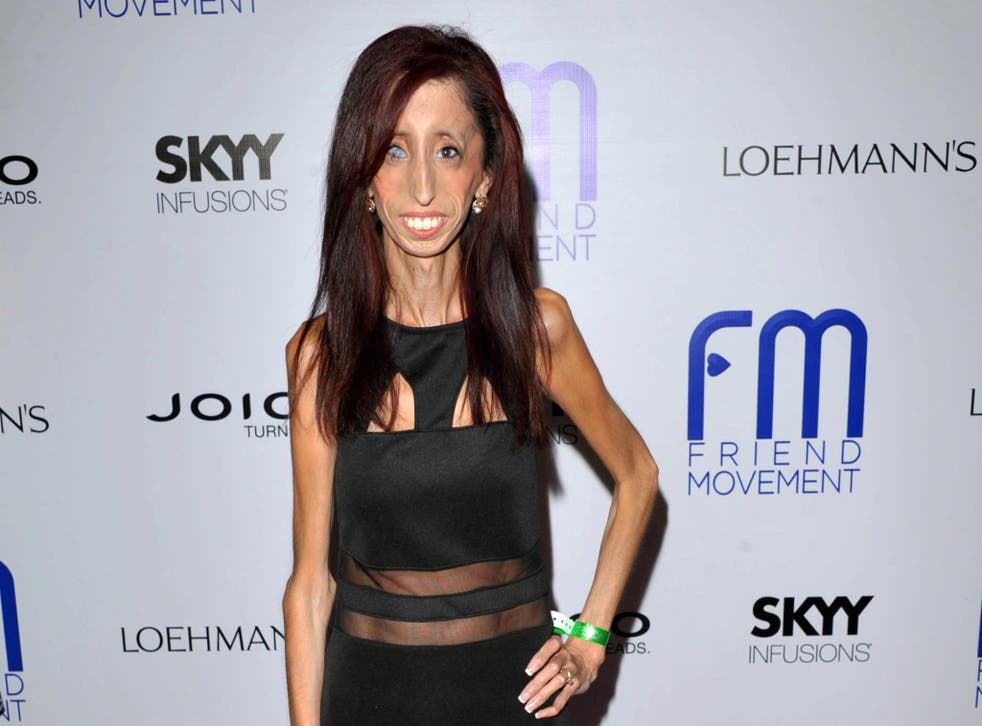 A documentary about Lizzie Velasquez, once labelled the "world's ugliest woman", is premiering today at the South by Southwest (SXSW) festival in Texas.
A Brave Heart: The Lizzie Velasquez Story explores the life of the 26-year-old, who has an incredibly rare syndrome that prevents her gaining weight.
It is so rare that only two other people in the world have it. She has never weighed more than 64 pounds (4st 8lbs) and is blind in one eye.
She was first bullied at school for looking different and then online as a teenager.
When Velasquez was 17, she came across a YouTube video labelling her "the world's ugliest woman" that had been watched over four million times.
One of the comments said: "Do the world a favour and put a gun to your head." Others called her a "monster", told her parents to "kill it with fire" and said they should have aborted her.
But instead of causing Velasquez to shrink from public life, the video inspired her to start an anti-bullying campaign that led to the 2013 TED talk bringing her to international attention.
Footage of her inspiring speech now has almost 7.2 million views on YouTube and its success inspired the creation of the documentary.
"I know what it is to be bullied and what is to be bullied online, and I want to be the protector of those who think it won't get better," said Velasquez.
"Instead of just taking shelter of my tears, I chose to be happy and realise this syndrome is not a problem but a blessing that allows me to improve myself and inspire other people."
Access unlimited streaming of movies and TV shows with Amazon Prime Video Sign up now for a 30-day free trial
Sign up
Following the TED talk, she set up a Kickstarter campaign entitled "The Lizzie Project" to raise $180,000 (£107,000) towards a documentary on her life.
The campaign has now raised $215,000 (£146,000) from 3,564 backers and A Brave Heart is ready to hit the screen.
"Lizzie has such an inner strength and sense of humour that anyone can relate to her," said Sara Bordo, a first-time director working with Velasquez on the film project. "We all have difficulties in life, but nothing compared to what she has been through. Her positive attitude elevates the spirit of any person in the world."
Bordo said the support for A Brave Heart "knew no limits" and saw donations from 16 countries raised with everything from lemonade stands to pension funds.
Velasquez has also written three self-help books and is currently lobbying for America's first federal anti-bullying bill.
A Brave Heart premieres today at the SXSW Music, Film, and Interactive Festival in Austin, Texas, but does not have an international release date.
Register for free to continue reading
Registration is a free and easy way to support our truly independent journalism
By registering, you will also enjoy limited access to Premium articles, exclusive newsletters, commenting, and virtual events with our leading journalists
Already have an account? sign in
Join our new commenting forum
Join thought-provoking conversations, follow other Independent readers and see their replies