London Film Festival: 10 must-see films from this year's line-up
Steve McQueen, Spike Lee and a dancing Willem Dafoe are just some of the highlights of this year's understandably atypical London Film Festival, writes Adam White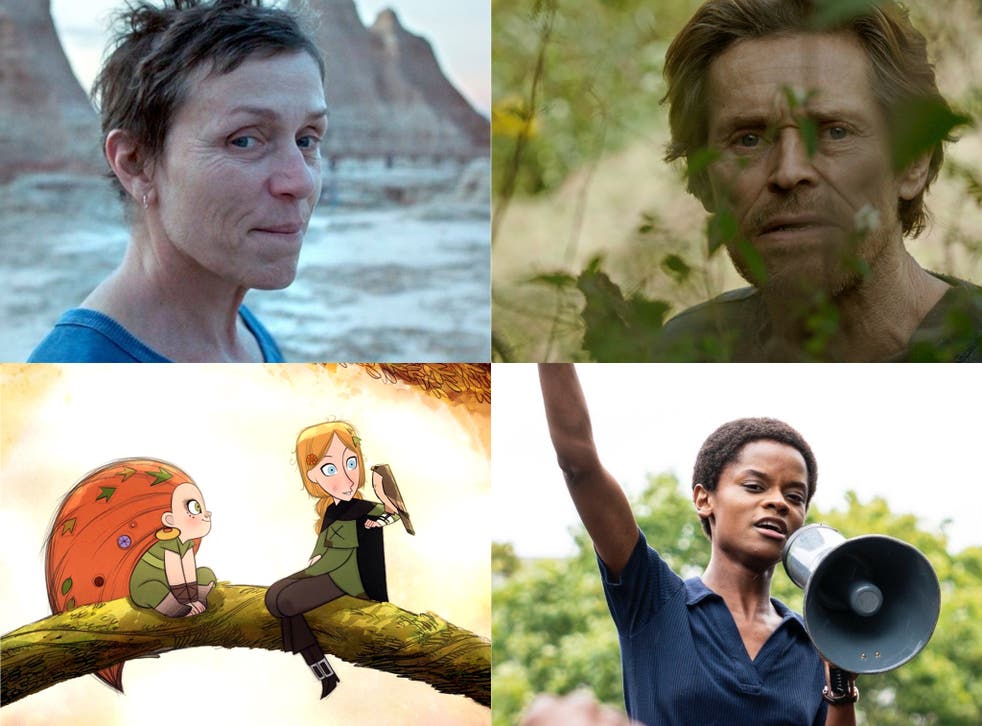 With widespread cinema closures in the offing, and No Time to Die shunted to 2021, you'll be forgiven for assuming movies are cancelled this year. But such thinking also does a disservice to some of the cinematic brilliance on the horizon, along with the institutions and arthouse cinemas admirably trying to preserve festivals and cinema-going in this strangest and bleakest of years.
2020's London Film Festival, which begins today, is a case in point. It is primarily occurring virtually this year, with ticket holders able to access many of the fest's line-up via online screenings, with a smaller selection of films screening at cinemas around the UK (cities include Glasgow, Manchester, Sheffield and Bristol) and across London.
It's obviously a bit different, and intriguingly a lot more geographically inclusive than normal, with festival bosses still compiling a great line-up of films regardless of the changes at hand. To celebrate, we've sorted through it all to bring you 10 of the most exciting films to check out over the coming weeks.
One Night in Miami
Drawing rapturous reviews at recent festivals is this elegant stranger-than-fiction story inspired by true events. Taking place on the night of 25 February, 1964, it dramatises the very real meeting of Cassius Clay, Sam Cooke, Malcolm X and American footballer Jim Brown at a hotel in Miami, shortly after Clay beat Sonny Liston in an iconic boxing match. Fizzy, resonant and wonderfully directed by jack-of-all-trades Regina King (who has won an Oscar, Golden Globe and two Emmys for acting in the last two years), it looks set to be one of the major highlights of next year's awards calendar.
Possessor
While it isn't as shocking as David Cronenberg's son directing a tidy romcom instead, Brandon Cronenberg's follow-up to his cult 2012 debut Antiviral is appropriately grotesque. A body-horror techno-thriller, Possessor stars an appropriately haunted Andrea Riseborough as a corporate assassin who hijacks the bodies of unwilling participants. Come for the skin peeling and explosions of viscera, stay for the perceptive commentary on race, gender and identity.
Nomadland
Chloe Zhao's first film, The Rider, was a dreamy ode to the American landscape and all its pains and unruly potential. If you imagine what it'd be like with one of our greatest living actors at the centre of it, you'll get the gist of Nomadland. Starring Frances McDormand as a happy drifter existing on the American fringes in a camper van, it has already earned significant plaudits at film festivals in Venice and Toronto and looks set to be one of the (admittedly slim) must-sees of 2020.
Siberia
A cosmic spectacle of ambiguous conversations, weird sex and Willem Dafoe dancing around a maypole, Abel Ferrara's Siberia abandons logic for chaos. Dafoe plays an American running a bar in Siberia, who tumbles into dreams, is attacked by dogs and ponders his misdeeds. This is a baffling, beguiling work of art.
Time
LFF's most essential film is Time, a harrowing if richly romantic documentary about one couple's unwavering fight in the face of the US prison system. Spanning more than two decades, Time is half comprised of home-video footage of Sibil Fox Richardson and her husband Rob, who hatched a scheme in 1997 to rob a bank. It didn't work, no money was stolen, and the pair were first-time offenders, but Rob was sentenced to 65 years in prison (Fox was sentenced to 19, and released after three). Garrett Bradley's film sways back and forth in time, with present-day Fox fighting for her husband's release and attempting to maintain a family unit against the backdrop of an unrelenting prison industrial complex.
David Byrne's American Utopia
Spike Lee directs this filmed version of Byrne's exhilarating Broadway show – a concert slash circus that is all noise and bombast and the pitter-patter of feet. Just like Jonathan Demme's 1984 Talking Heads film Stop Making Sense, arguably the concert film to end all concert films, this is a relentless celebration of movement, agency and the boundless spirit of rock and roll.
Access unlimited streaming of movies and TV shows with Amazon Prime Video Sign up now for a 30-day free trial
Sign up
Wolfwalkers
The new film from the makers of Song of the Sea and The Secret of Kells, or Gorgeous Irish Animated Movies More Beautiful Than a Summer's Day, Wolfwalkers is once again magical in its quiet wonder. Revolving around a young hunter girl tasked with extinguishing the last of a mythical wolf pack, the film twists and turns into a celebration of friendship, empathy and connection. One for the whole family.
Mangrove
Following American detours with 12 Years a Slave and Widows, Steve McQueen returns to his native London for Mangrove, one of five films made as part of an anthology project titled Small Axe. Ahead of the project's full debut on the BBC in November, Mangrove is a blistering tease of its overarching themes. Inspired by true events in 1970, it explores the story of nine black campaigners protesting against systemic racism in the police force, who were tried on charges of incitement to riot. A courtroom drama and compelling piece of historical fiction, this is propulsive and unsurprisingly powerful filmmaking from one of our most visionary artists.
Bloody Nose, Empty Pockets
This was a controversial entry at January's Sundance Film Festival, as it was screened as part of the event's documentary strand despite not exactly being a documentary. Taking place in a Vegas dive bar (or so it seems) over the course of 24 hours in 2016, it presents the kind of blissful randomness and tedium that can't help but feel factual. But these are also actors, their actions and dialogue set up in advance. By blurring the real and the unreal, Bloody Nose, Empty Pockets pushes the documentary genre to its most polarising extremes.
New Order
If you didn't want to watch an incredibly violent dramatisation of society crumbling while trudging through a pandemic, we won't blame you. Mexican thriller New Order, though, might be worth post-credits melancholy. Essentially Parasite meets Takashi Miike, it depicts the brutal, angry culmination of years of rampant inequality.
For dates and ticket information on all of the festival's films and events, click here.
Join our new commenting forum
Join thought-provoking conversations, follow other Independent readers and see their replies