A look inside Heath Ledger's sinister 'Joker journal' for The Dark Knight
'Blend babies. Land mines. AIDS. Beloved pets in bad road accidents. BRUNCH!'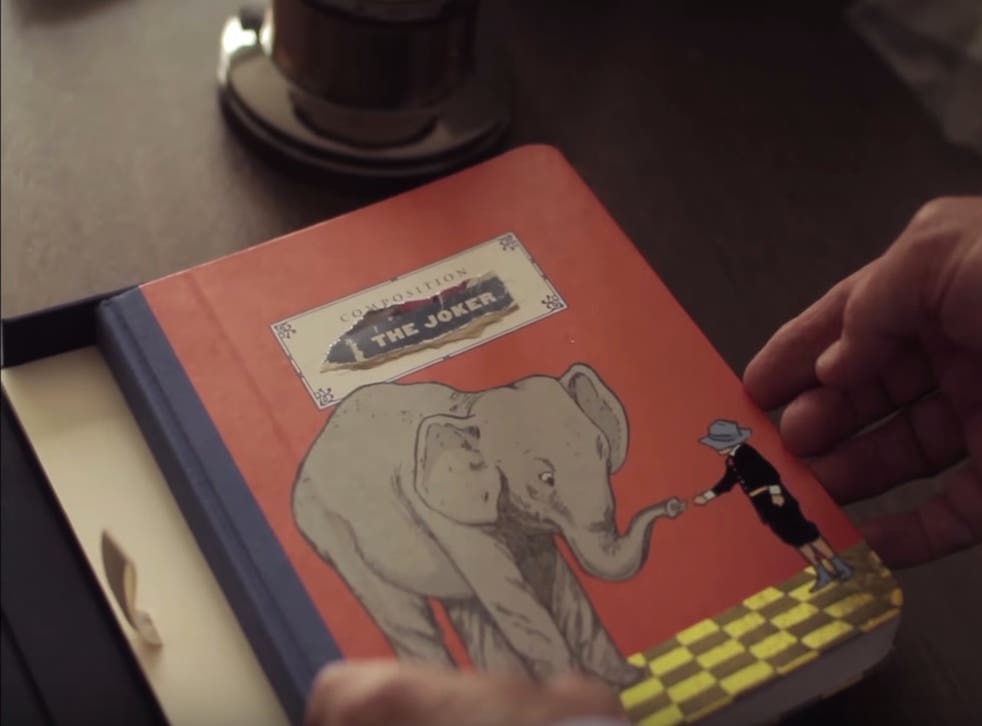 Heath Ledger's completely film-stealing performance in The Dark Knight was so fascinating precisely because of how innovative it was.
Everyone questioned how he could live up to Jack Nicholson's version of The Joker but instead he created a completely new vision of him, and one of cinema's greatest freaks.
The fact that he locked himself in a hotel room for over a month to get in the mindset of the warped character is well known, but less so is the journal he created and used as inspiration for the character.
Featured in a trailer for a documentary about the actor's life that was posted last year but only being picked up on properly this week, the book is leafed through by his father, Keith.
"So this is the diary - he pretty well locked himself up in a hotel room for a month or so to galvanise the upcoming character in his own mind, he explains.
"That was typical of Heath on any movie, he would certainly immerse himself in the character and I think this was just a whole new level."
The hospital scene was one of the most iconic and surprising in the film, and Keith had an interesting anecdote relating to its origin.
"The hospital room one was kind of intriguing because his sister Kate used to dress him up in a nurse's outfit," he explains. "He looked pretty funny in a nurse's outfit as a kid and he looked pretty funny in a nurse's outfit in the film."
The book's childish, playful front cover belies a sinister set of scrawling and cuttings inside, one of which reads:
Access unlimited streaming of movies and TV shows with Amazon Prime Video Sign up now for a 30-day free trial
Sign up
'Inside. He's laughing red and black and red and black till there's nothing left to laugh. Until, almost tenderly, he turns inside out through his mouth.'
There are also several stills from A Clockwork Orange - Kubrick's film clearly being a big influence - along with joker cards, photos of hyenas, unhinged clown make-up and the word 'chaos' highlighted in green.
Snippets of dialogue from Nolan's film feature too, include "It's simpLE, KILL THE BATMAN" (sic), written in uneven capitals.
One list in the journal is particularly odd:
'Blend babies
Land mines
AIDS
Beloved pets in bad road accidents
Statistics
[Illegible]
BRUNCH!
The Periodic Table of the Elements'
While comic book adaptations have a reputation for being quite lazily put together, the journal shows just how seriously Ledger took his antagonist, and how he tried to instil the Joker's maniacal world view into his mind for filming.
Join our new commenting forum
Join thought-provoking conversations, follow other Independent readers and see their replies