Lupita Nyong'o says she hasn't 'come to terms' with co-star Chadwick Boseman's death
'He was my friend and so it's hard to think of him in the past tense still,' she said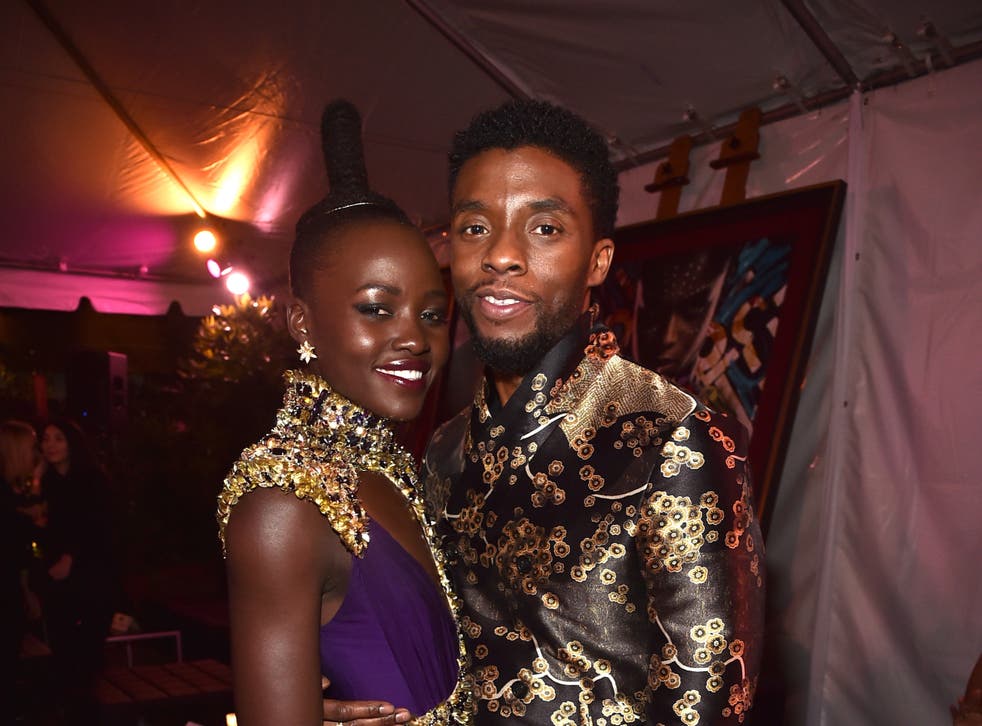 Lupita Nyong'o has revealed that she is still finding it difficult to come to terms with the death of Chadwick Boseman.
The 43-year-old actor died from colon cancer in August 2020, following a diagnosis 2016 which he kept private.
Nyong'o and Boseman co-starred in Marvel's 2018 Black Panther film, in which Boseman played the title role of Wakandan king T'Challa.
Appearing on the Ellen DeGeneres Show on Tuesday (6 April), Nyong'o opened up about the death of the Ma Rainey's Black Bottom star.
"It's still so hard for me to come to terms with his passing," she said. "He was my friend and so it's hard to think of him in the past tense still."
Read more:
However, she assured Marvel fans that Boseman's legacy and "leadership" would be honoured in the Black Panther sequel, which is due to begin filming in July.
"He led the movie with such compassion and just presence," Nyong'o continued. "When Chadwick came on set, he was present and he brought his entire being to that movie. And he was just so humble as well. That leadership will be missed."
She then supported recent comments by director Ryan Coogler, insisting that Boseman would have wanted the franchise to continue in the wake of his death.
Following his death and after attending a private memorial service, Nyong'o penned a tribute to Boseman in a statement in September.
"The news of his passing is a punch to my gut every morning," she wrote. "I am aware that we are all mortal, but you come across some people in life that possess an immortal energy, that seem like they have existed before, that are exactly where they are supposed to always be – here... Chadwick was one of those people."
Join our new commenting forum
Join thought-provoking conversations, follow other Independent readers and see their replies