Mad Max: Fury Road: Artist recreates entire story in ancient hieroglyphics
It's the version we've all been waiting for
Jack Shepherd
Thursday 27 August 2015 15:29 Comments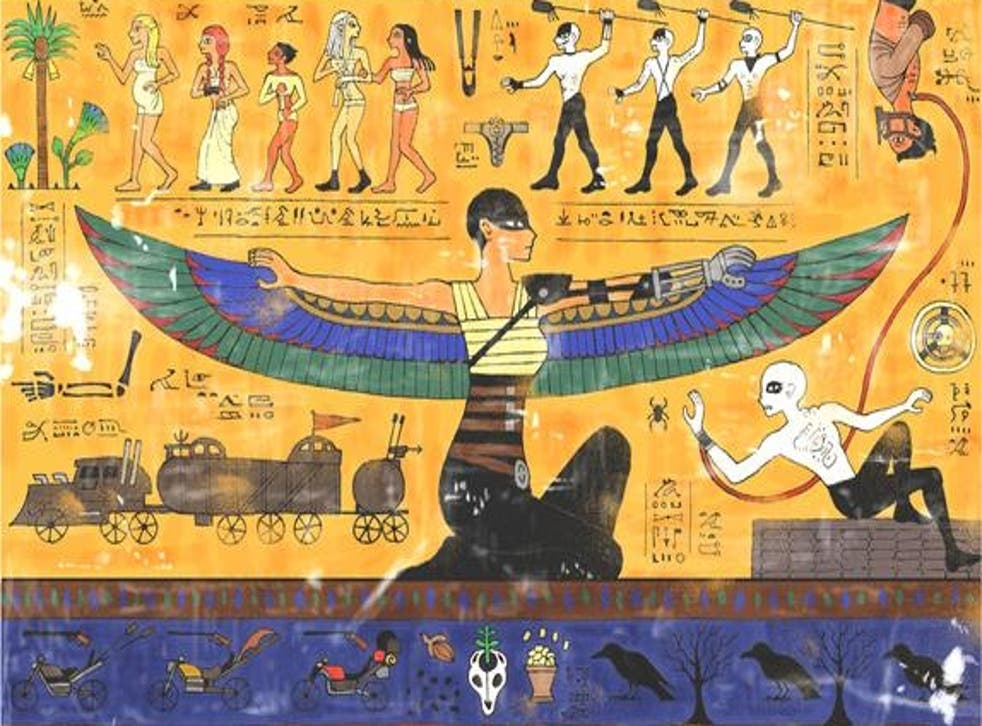 Mad Max: Fury Road was an unexpected hit: many thought it would just be another action flick, but what transpired was a thoroughly enjoyable and fresh chase film that won both critics and fans over.
It's success has led to a sequel already being confirmed as well as a number of fan tributes, perhaps the best being a retelling of the story through ancient hieroglyphics.
Originally done by artist Takumi, the artwork shows all the major story points fro the movie, from Max being used as a blood bag to him walking away at the end while Imperator Furiosa is raised upwards.
Mad Max: Fury Road stars Tom Hardy as the titular character, Charlize Theron as Imperator Furiosa, Hugh Keays-Byrne (who played Toecutter in the original) as Immortal Joe and Rosie Huntington-Whiteley as The Splendid Andharad.
On release Fury Road initially upset a lot of people by having Charlize Theron play such such a prominent character, who was perhaps more important than Max himself.
Men's Rights Activists went as far as saying they were being duped into watching female propaganda by action sequences.
Charlize Theron went on to add how female roles in Hollywood were either those playing "a really good mother, or a really good hooker."
Register for free to continue reading
Registration is a free and easy way to support our truly independent journalism
By registering, you will also enjoy limited access to Premium articles, exclusive newsletters, commenting, and virtual events with our leading journalists
Already have an account? sign in
Join our new commenting forum
Join thought-provoking conversations, follow other Independent readers and see their replies