Mad Max: The Wasteland: Director George Miller confirms Fury Road will have two sequels
'We ended up with two scripts, without really trying'
Jack Shepherd
Monday 05 October 2015 10:11 Comments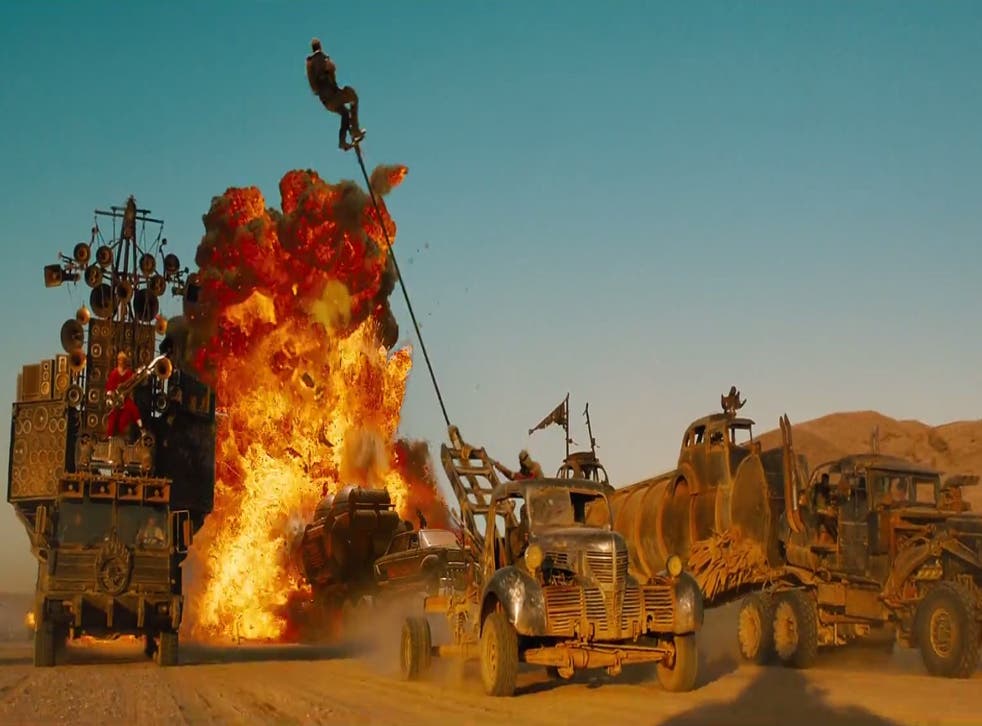 Ridley Scott's confirmed three more Prometheus films. Hasbro have said their will be four more Transformer films. Marvel have announced multiple superhero films, as have DC.
Hollywood is currently going through a phase of confirming numerous sequels to everything it seems, and joining the pack is Mad Max.
In an interview with TopGear.com, director George Millar confirmed he had two more Max films in the works, having written multiple scripts for the much delayed Fury Road.
"[During the writing] process, we had dug down deep into the backstory, not only of the characters, but of every vehicle. How the steering wheels became religious artefacts and things like that.
"So we ended up with two scripts, without really trying. We're talking to the studio [Warner Bros] about it as we speak, but which one of the two stories will happen next, I'm not so sure."
Mad Max: Fury Road Exclusive Behind The Scenes Featurette
Millar went on to say he wishes to do another project in-between Mad Max outings as Fury Road was draining.
"I want to do a small film without special effects before I do any of that, just to do it quickly. We shot Fury Road for eight months… that's a lot. Every day in the heat and the dust, doing these stunts, it's very wearing. We've got two more planned, but at some point in the future."
According to previous reports, the next film will be called Mad Max: The Wastland. However, with this new information, that may only be one of the scripts name, as it was also reported the film could be called Mad Max: Furiosa - after Charlize Theron's character. So which one comes first - The Wasteland or Furiosa - is seemingly up to Warner Bros.
Are you excited for another Mad Max film?
Register for free to continue reading
Registration is a free and easy way to support our truly independent journalism
By registering, you will also enjoy limited access to Premium articles, exclusive newsletters, commenting, and virtual events with our leading journalists
Already have an account? sign in
Join our new commenting forum
Join thought-provoking conversations, follow other Independent readers and see their replies