Madonna banned from cinema for texting during 12 Years a Slave
The queen of pop was caught texting during the film's New York premiere
Daisy Wyatt
Wednesday 16 October 2013 18:21 Comments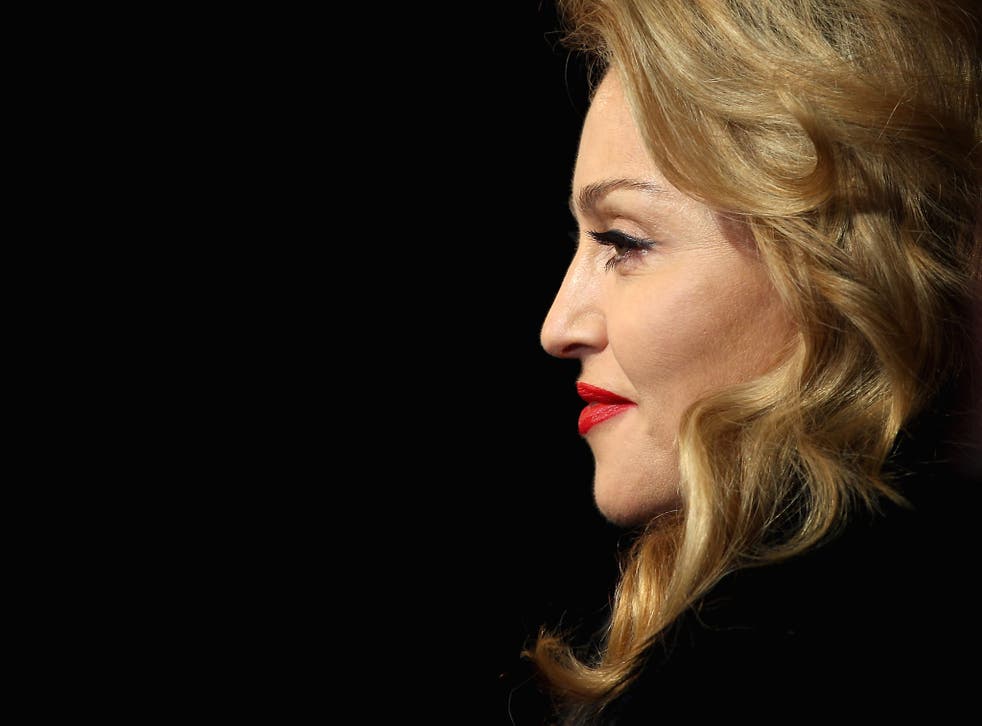 Madonna has proved she really is a material girl after being banned from a chain of cinemas for texting on her phone during a film.
The queen of pop flouted the universal code of cinema etiquette during the New York premiere of Steve McQueen's new film 12 Years a Slave.
Madonna's constant tapping is said to have annoyed the audience at the Walter Reade Theatre in New York's Lincoln Centre.
According to the New York Post, an audience member told Madonna to stop texting, to which she reportedly replied: "It's for business…enslaver!"
The news sparked Tim League, CEO of the Alamo Drafthouse Cinema in Austin, Texas, to ban the star from his chain of picture houses.
He tweeted: "Until she apologized to movie fans, Madonna is banned from watching movies @drafthouse."
After someone accused him of capitalising on the incident to make headlines, he said: "Madonna, however entitled she feels she is, is unbearably rude to others around her by texting in a theater."
He later told Entertainment Weekly that although his comment was initially meant as an "offhand joke, a spur of the moment 140 characters" and was "more of a means to get the issue out there, that it is rude to text during movies" he would stick to his guns.
"Now that it seems to have taken hold, sure, I'm going to enforce it. I'm serious, but I don't think it really affects her life that much," he said.
Access unlimited streaming of movies and TV shows with Amazon Prime Video Sign up now for a 30-day free trial
Sign up
Alamo is well-known for enforcing strict cinema-going rules. Talking and texting is prohibited and can result in patrons being thrown out of the cinema.
12 Year's a Slave, starring Chiwetel Ejiofor, Michael Fassbender and Benedict Cumberbatch, tells the story of Solomon Northup, a free black man who was kidnapped in Washington DC and sold into slavery in 1841.
The film is a British-American venture, directed by Steve McQueen, whose previous credits include Shame and Hunger.
Register for free to continue reading
Registration is a free and easy way to support our truly independent journalism
By registering, you will also enjoy limited access to Premium articles, exclusive newsletters, commenting, and virtual events with our leading journalists
Already have an account? sign in
Join our new commenting forum
Join thought-provoking conversations, follow other Independent readers and see their replies