Makers of 'Wolf of Wall Street' could sue activist Gordon Brown's sister-in-law over allegations about how the film was financed
Film producers threaten action against activist over claim Malaysian government cash was used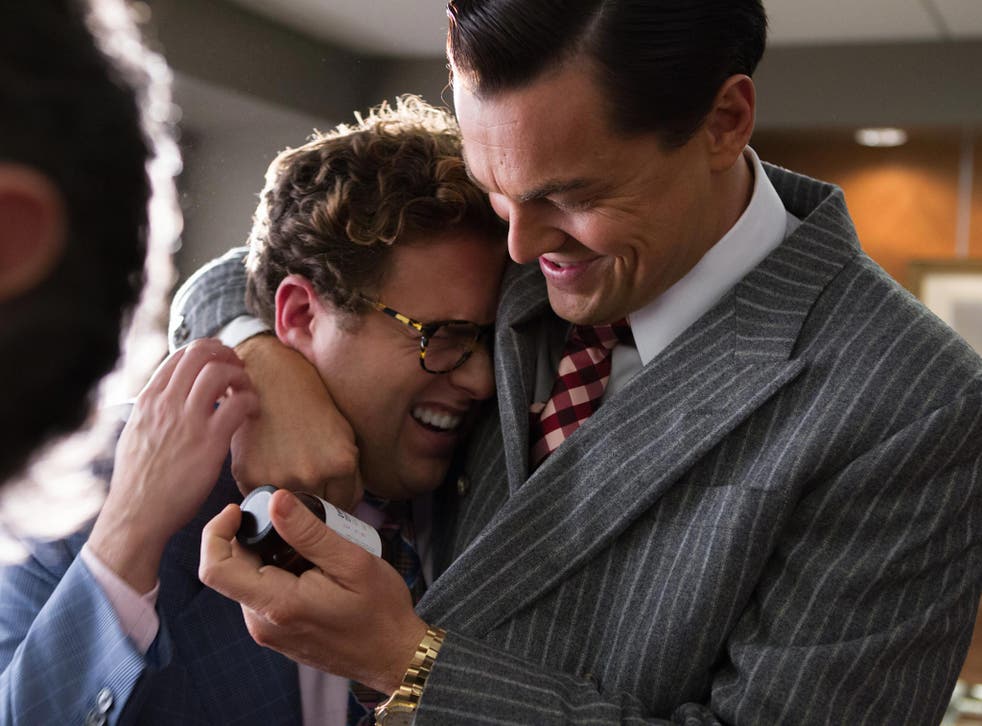 The producers of the hit film The Wolf of Wall Street have threatened to sue Gordon Brown's activist sister-in-law after she alleged that proceeds from government corruption in Malaysia may have contributed to the movie's funding – a claim its financiers deny.
Clare Rewcastle Brown, an investigative journalist and campaigner, who runs the Sarawak Report blog, posted a series of stories about Red Granite Pictures, the Los Angeles-based independent company which financed the $100m Leonardo DiCaprio film about the corrupt stock market trader Jordan Belfort.
Ms Rewcastle Brown, married to former Prime Minister Gordon Brown's younger brother Andrew, has spearheaded a campaign against state corruption and deforestation in the Malaysian state of Sarawak. The chief minister, Taib Mahmud, is under investigation over claims that he and his family have enriched themselves at the expense of Sarawak's people.
Red Granite, an American company, was co-founded by Riza Aziz, the stepson of Najib Razak, Malaysia's Prime Minister.
Aziz's mother is Rosmah Mansor, Malaysia's designer bag-toting "first lady", accused of "excessive shopping" by political opponents, an allegation she denies.
Ms Rewcastle Brown, 53, a former BBC World Service journalist who was born in Sarawak, began to investigate Red Granite, which launched in 2011 and swiftly established itself as a backer of big-budget films.
She published a story after The Wolf Of Wall Street's release with the subheading, "Where Did the Money Come From?" It asked: "How Riza Aziz emerged as a major bankroller of Hollywood movies is of obvious interest. Could it be linked to his family position and circle of associates?"
The activist questioned a "special thanks" full screen credit on the film given to Jho Low, a flamboyant Malaysian "billionaire tycoon" who posed on the red carpet with Aziz and DiCaprio at the Wolf of Wall Street premiere.
Ms Rewcastle Brown remove alleged that Low, who reportedly gifted Scorsese and DiCaprio Rolex watches at a celebratory dinner, is involved in Malaysian government business projects led by Taib and Razak.
Access unlimited streaming of movies and TV shows with Amazon Prime Video Sign up now for a 30-day free trial
Sign up
Malaysian authorities last year banned Ms Rewcastle Brown from entering the country but her blogs are widely read across the region.
Rafizi Ramli, director of strategy for Malaysia's opposition People's Justice Party, said: "The Prime Minister has a duty to prove that his stepson's source of funds is legitimate and does not have anything to do with public funds. We want to know who are the financiers in his company. Who are so generous as to give such huge amounts of money."
Red Granite, which rescued the Wall Street film, getting Paramount on board after the project had become stalled at Warner Bros, reacted to the developing row by sending a "cease and desist" letter to Ms Rewcastle Brown.
The letter, seen by The Independent, objects to the "false, misleading, damaging and malicious statements" on the blog and demands their retraction and an apology.
The letter states that talents of the calibre of director Martin Scorsese and DiCaprio would never have got involved in the film if there had been anything "illicit", "improper" or "tainted" over its financing.
The film was not financed by Aziz, his relatives or "any other sources of finances emanating from Malaysia," the letter said but utilised "traditional sources of movie picture financing" such as major financial institutions. Any suggestion that Jho Low was an investor in Red Granite, or the movie, was also false, the letter said.
Accused of "character assassination" by the producer's lawyers Loeb & Loeb, Ms Rewcastle Brown has refused to comply with the letter and has continued to publish the posts on the Sarawak Report.
"I believe I am asking valid questions about this company and the sources of their finance," Ms Rewcastle Brown told The Independent. "No-one had heard of these individuals in Hollywood until a couple of years ago. If Euan Blair suddenly started producing feature films everyone would be asking how."
The campaigner spent a week in Los Angeles talking to industry figures about Red Granite. "People in Hollywood have sent me mystery emails. I have more information which I intend to run in further posts," she said. "Everything I have written is based on evidence. They told me to get off their properties but they haven't followed up their libel threats so far."
The activist is determined to shine a spotlight on Malaysia where it has been reported that Taib may finally resign as Chief Minister after 33 years, allowing Sarawak to hold fresh elections.
Several international non-governmental organisations have alleged that the three decades in office have allowed Taib and his closest family members to amass assets worth several billion US dollars. The Malaysian Anti-Corruption Commission has been investigating Taib, who denies the claims, since 2011.
If The Wolf of Wall Street wins the Best Picture Oscar next month, Aziz will not be able to collect the award. The Academy of Motion Picture Arts and Sciences ruled that the eligible producers were Joey McFarland, Red Granite co-founder, Scorsese, DiCaprio and Emma Tillinger Koskoff. Aziz said he was "honoured to be part of the production team." Red Granite did not respond to requests to comment on the Rewcastle Brown legal situation.
Register for free to continue reading
Registration is a free and easy way to support our truly independent journalism
By registering, you will also enjoy limited access to Premium articles, exclusive newsletters, commenting, and virtual events with our leading journalists
Already have an account? sign in