Margot Robbie and Alexander Skarsgård look like they're in a bad Lynx advert in first Legend of Tarzan images
Abs on abs on abs. 
Clarisse Loughrey
Wednesday 09 December 2015 09:17 Comments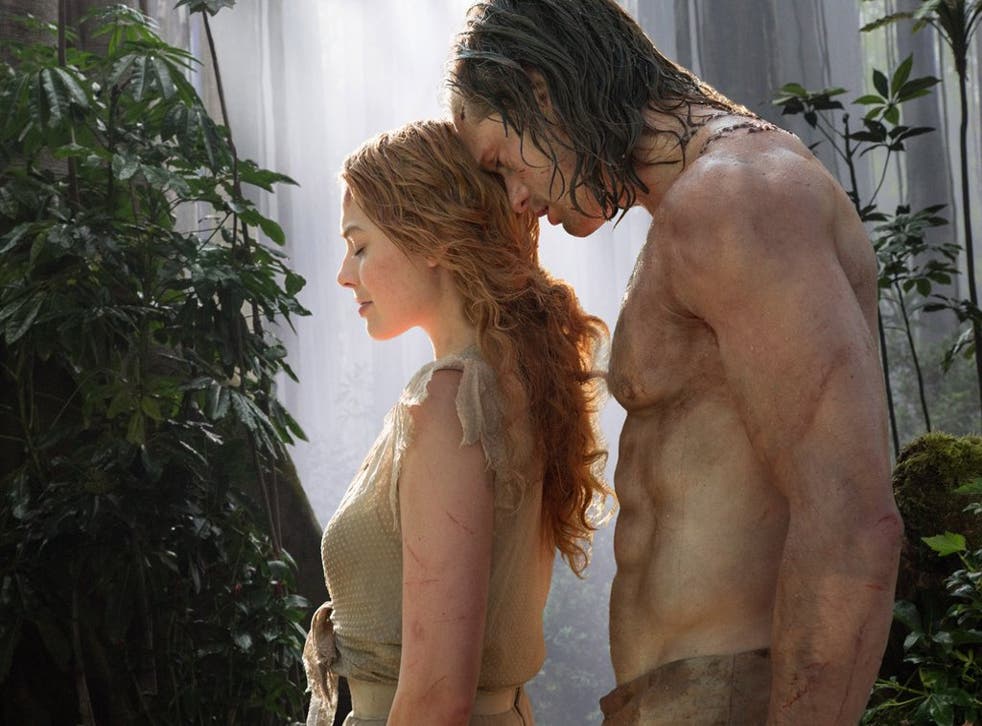 USA Today has provided our first glimpse of Margot Robbie and Alexander Skarsgård in Warner Bros' upcoming The Legend of Tarzan.
Unsure as to why on earth anyone would be interested in watching a new Tarzan movie? Clearly Warner Bros have wrestled with that query too, and the only answer they could apparently come up with was: Alexander Skarsgård's abdominal muscles.

This sure looks like some sort of panicked move from the studio, considering these jungle-set photos are only part of a flashback. A minor part to a film which purportedly takes place after the events we're familiar with, when Tarzan (Skarsgård) has reclaimed his title of John Clayton III, Lord of Greystoke and is all married up to his love Jane (Robbie); focusing on all that internal struggle between the strict rigours of Victorian England and the wilderness living he's so accustomed to. So, presumably the rest of this movie won't be so moist-looking. 

The photos arrive after circulating rumours of a troubled production, with director David Yates having to move on to film Fantastic Beasts and Where to Find Them instead, reviewing edits for the unfinished film on weekends. It's inevitable the picture's become a second priority on Yates' slate when there's a new Harry Potter flick to get out of the gate on schedule. And, with Tarzan's $180 million budget, there are now rising fears it won't break even on its release. Ouch. 
  
The cast also features Djimon Hounsou as Chief Mbonga, Samuel L. Jackson as George Washington Williams, and Christoph Waltz as villain Captain Leon Rom. The film will supposedly address the horrifying mass genocide carried out by Belgium's King Leopold II in the Congo in the 1880s, under the pretence of philanthropy. Somewhere in between all the abs shots, presumably. 

The Legend of Tarzan is set for release on 8 July 2016. 
Register for free to continue reading
Registration is a free and easy way to support our truly independent journalism
By registering, you will also enjoy limited access to Premium articles, exclusive newsletters, commenting, and virtual events with our leading journalists
Already have an account? sign in
Join our new commenting forum
Join thought-provoking conversations, follow other Independent readers and see their replies