Margot Robbie's Harley Quinn spin-off has a title and a director, but it's bad news for women
One day, women will get the Harley Quinn film they want and deserve, but this doesn't look to be it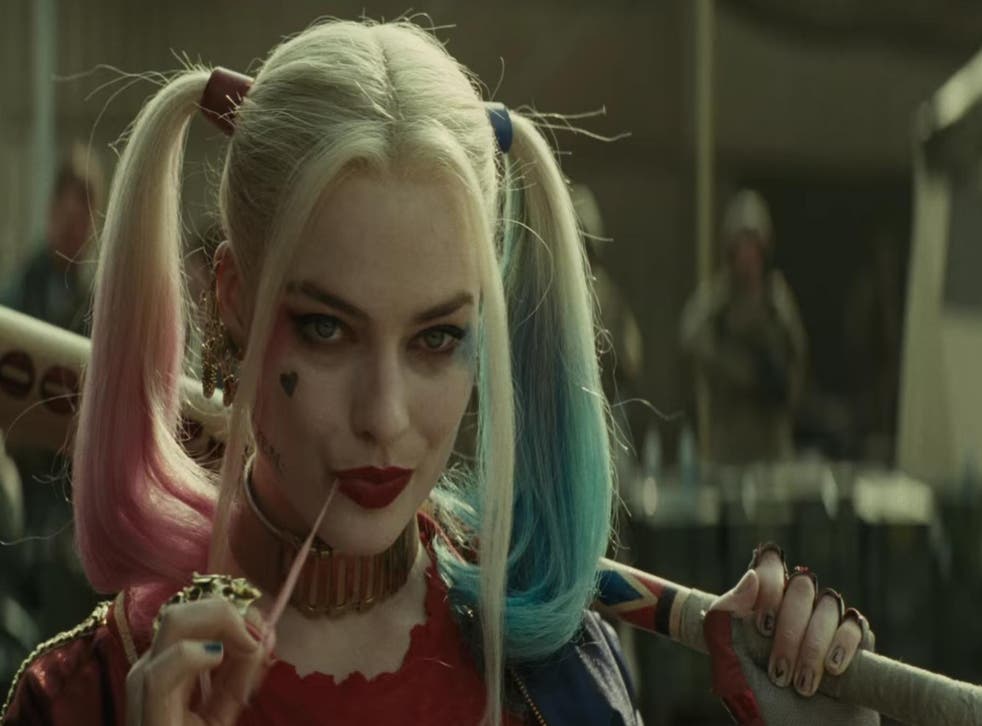 The current state of play for women in comic book movies can probably be best summarised as extremely shaky, but promising.
Though the whole process has felt like cranking the world's rustiest gear, there's at least this burgeoning sense studios are starting to see how witless it is to simply ignore the desires of the vast chunk of audiences that don't happen to be white and male.
For women, that's meant seeing Marvel finally confirm its first solo female outing in Captain Marvel, while DC has already gotten a headstart with next year's Wonder Woman; a film that finally brings to the big screen one of comics' most iconic characters after a 75-year absence.
Particularly exciting, however, was the announcement that Margot Robbie's Harley Quinn would not only be getting her own film, but that the project would actually work as a team-up of some of DC's most beloved female characters, with potential for the likes of Batgirl, Catwoman, and Poison Ivy to crop up.
Except this project seems already to have crashed into the reefs having barely left port; with The Hollywood Reporter announcing Suicide Squad director David Ayer - yes, the man behind one of this year's most critically maligned blockbusters - has been tapped to direct.
It's immediately frustrating to see the studio pass over any number of qualified female directors (Lexi Alexander, hello?); yet, Ayer's hiring is particularly troubling considering his treatment of Suicide Squad's female characters was nothing but subpar - prioritising ass shots over character development and leaving the ever-talented Robbie with almost nothing to work with.
Suicide Squad Extended Cut Trailer
There's some hope in the fact DC at least hired a female writer for the film, with Geneva Robertson-Dworet also attached to the upcoming Tomb Raider reboot, as well as Sherlock Holmes 3; but even placing a strong female-focused script under such an intensely male gaze is a potential recipe for disaster.
No more comforting is the revelation the film's title will be Gotham City Sirens, taking its title from the 2009-2011 series of comics that largely focused on Harley, Catwoman, and Poison Ivy while relying pretty heavily on cheescake imagery and cheap sexual thrills.
Combine Sirens' love of ass-shots, and Ayer's love of ass-shots, and it's increasingly clear DC's Harley Quinn solo project is looking to court one kind of audience and one kind of audience only - while showing a complete disregard as to how many women it might alienate in the process.
One day, women will get the Harley Quinn movie they deserve, but it doesn't look like it'll be this one.
Register for free to continue reading
Registration is a free and easy way to support our truly independent journalism
By registering, you will also enjoy limited access to Premium articles, exclusive newsletters, commenting, and virtual events with our leading journalists
Already have an account? sign in
Register for free to continue reading
Registration is a free and easy way to support our truly independent journalism
By registering, you will also enjoy limited access to Premium articles, exclusive newsletters, commenting, and virtual events with our leading journalists
Already have an account? sign in
Join our new commenting forum
Join thought-provoking conversations, follow other Independent readers and see their replies