Margot Robbie's Harley Quinn to front female-led DC film
The ensemble movie is set to feature Robbie's beloved character alongside some of DC's most popular female heroes and villains
Clarisse Loughrey
Tuesday 17 May 2016 08:21 Comments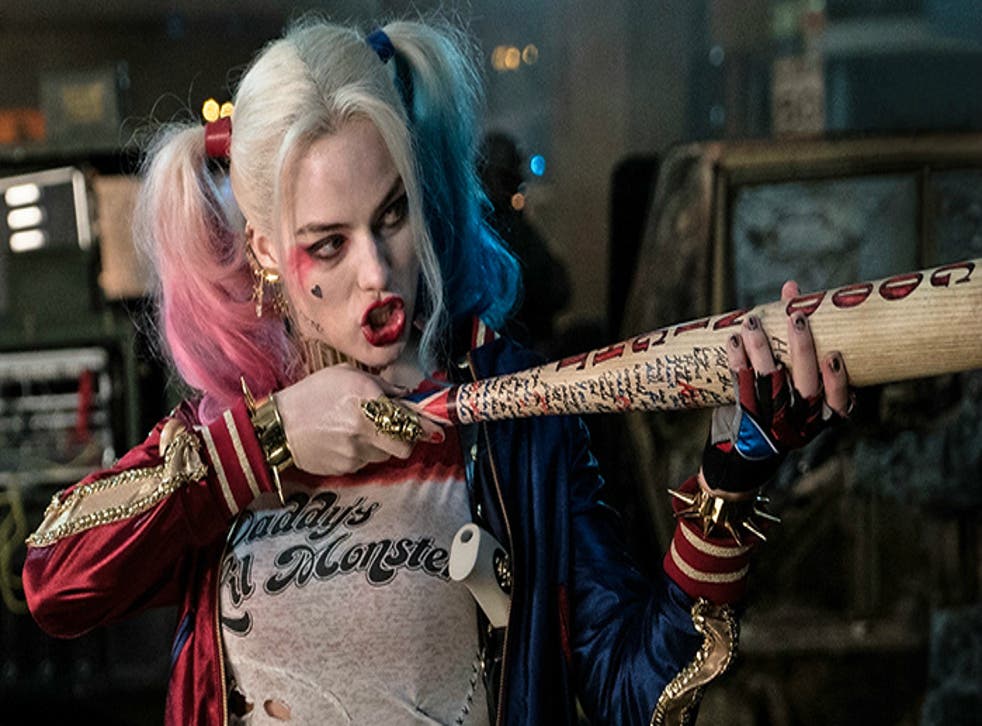 Though we may have all believed Ben Affleck was the saviour of the DC cinematic universe; turns out, it might be Margot Robbie's Harley Quinn who swoops in and saves the day.
With Suicide Squad's trailers already teasing a delightfully unhinged performance from Robbie, news has now broken that the star will both be producing and starring in a female-led DC spin-off film (via The Hollywood Reporter).
Harley Quinn will be joined by a host of DC's most popular female heroes and villains, with both Batgirl and the Birds of Prey squad teased; the latter founded in the comics by Black Canary and Barbara Gordon/Oracle. Considering the Birds of Prey line-up has seen the likes of Catwoman, Poison Ivy, and Hawkgirl; there's pretty monumental potential to be had here.
Katana also featured in Birds of Prey, making it fairly likely Suicide Squad's version of the character (played by Karen Fukuhara) would appear alongside Harley Quinn in the flick. Details have been closely guarded, however, with even the name of the screenwriter attached being kept on lockdown; though that writer is apparently female, which always great to hear.
Interestingly, it appears Robbie herself was the impetus for the project; when first getting cast as Harley Quinn, the actor heavily researched her history in the comics, falling in love with DC's roster of female characters in the process.

Suicide Squad character posters

Show all 38

Indeed, the characters being potentially floated around for the film are some of the DC brand's most beloved, and iconic, creations. Though it's fairly likely Warner Bros. are holding off to see how Suicide Squad fares before officially giving this the go-ahead; the project really seems like a no-brainer for the studio, and a sure-fire way to soothe some of the issues brewing over the Justice League movies.
Though it looks like Quinn might be in for a wardrobe change, with Robbie having said in the past, "I'm not wearing hot pants next time."
Suicide Squad - Blitz Trailer
Suicide Squad hits UK cinemas 5 August.
Register for free to continue reading
Registration is a free and easy way to support our truly independent journalism
By registering, you will also enjoy limited access to Premium articles, exclusive newsletters, commenting, and virtual events with our leading journalists
Already have an account? sign in
Join our new commenting forum
Join thought-provoking conversations, follow other Independent readers and see their replies