The Independent's journalism is supported by our readers. When you purchase through links on our site, we may earn commission.
Meet the Inside Out emotions that ended up on Pixar's cutting room floor
Pride, Greed, Irritation, Shame, Gloom, Love and Hope were among the possible options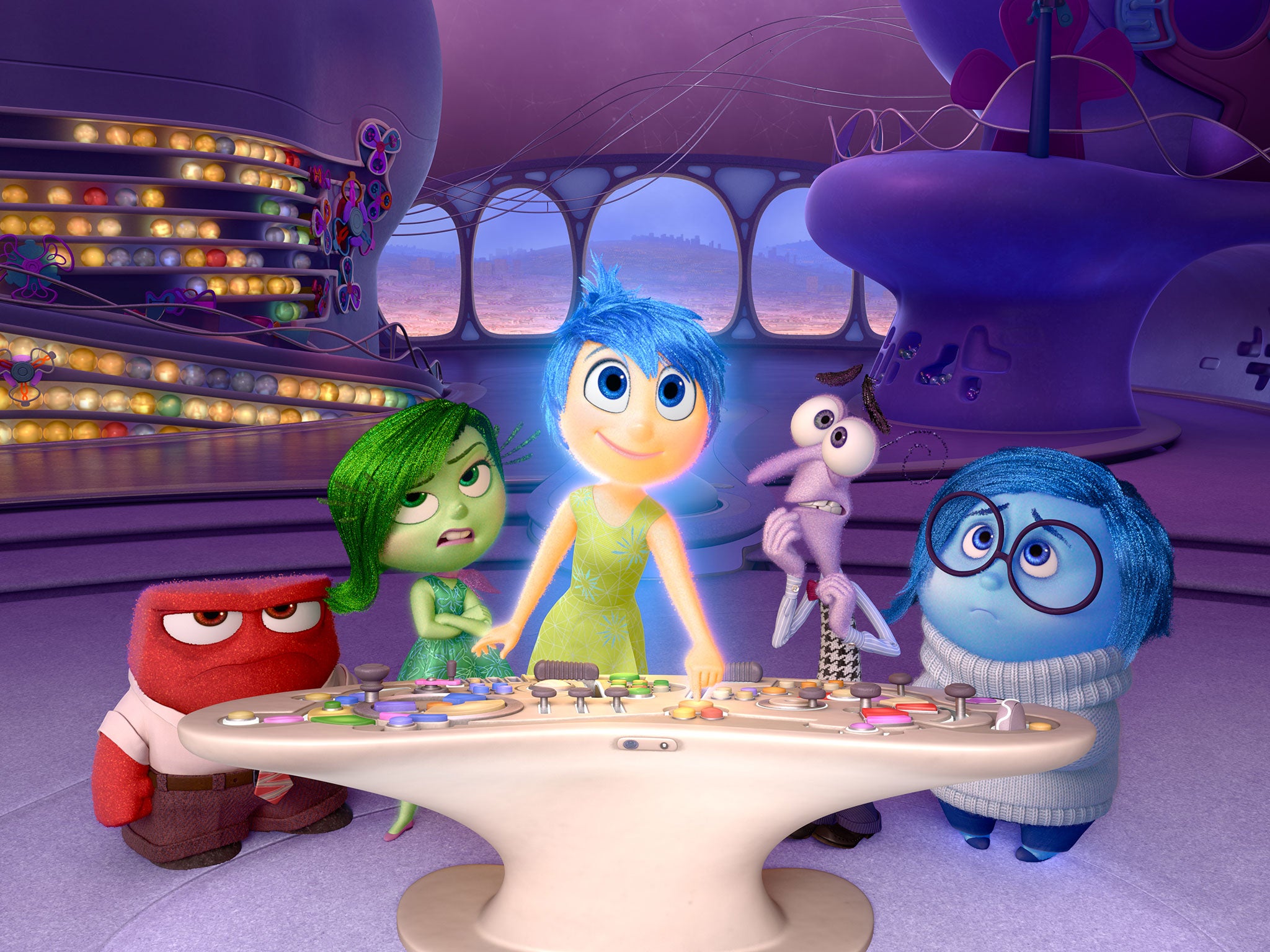 Joy, Sadness, Fear, Anger and Disgust made us laugh and cry when Inside Out reached cinemas earlier this year, but little did anyone know that a bunch of other emotions ended up on the cutting room floor.
Pixar's animated hit is set inside the mind of 11-year-old Riley as she moves across the country with her family. Naturally, she feels all sorts of things during the upheaval and its up to the little emotions to keep everything on an even keel.
Before the final five characters were settled upon, there were 26 emotions in the running, including Pride, Greed, Irritation, Shame, Gloom, Love, Ennui (dissatisfaction), Hope and even Schadenfreude (taking pleasure in watching others struggle).
The Inside Out emotions that didn't make the cut
Show all 8
A new clip from the film's Blu-ray/DVD edition, shared by USA Today, reveals that director Pete Docter originally gave the emotions "human" names before opting against that idea. Anger was going to be called Ira, Pride was Preston and Fear was Freddy.
"We were very opposed to calling them by their emotion," Docter says. "We thought we were being very clever and not so on the nose. That ended up being more confusing than it was worth, so I was wrong on that one."
Inside Out Exclusive Interview With Pete Docter & Jonas Rivera
Filmmakers did ask scientists about how many emotions humans have, but received mixed responses with "no real unity", giving them the power to decide for themselves.
Inside Out has grossed more than $355 million at the global office since its release in June.
Join our commenting forum
Join thought-provoking conversations, follow other Independent readers and see their replies