#MeToo: A brief history of celebrities saying the wrong thing since the movement began
From Matt Damon to Taron Egerton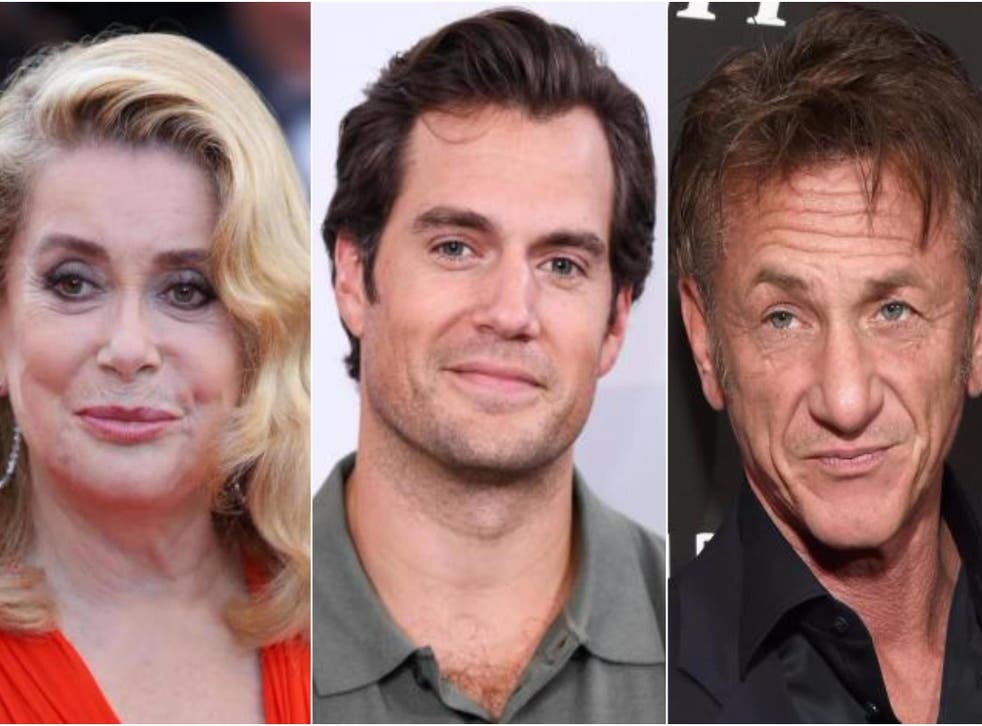 The #MeToo and Time's Up movements have been monumentally important, helping highlight the extent to which harassment and assault have become normalised in society. And while the vast majority of conversation regarding the movements has been positive, there have been some exceptions.
For instance, most recently, Kingsman actor Taron Egerton caused controversy by saying #MeToo has made him question whether he wants to be alone with certain women through fear of attracting fabricated accusations. Here are some of the most controversial comments made since the #MeToo movement began.
Matt Damon
Two months after Harvey Weinstein was first accused of sexual harassment by multiple women, Matt Damon decided to speak out.
Speaking to film critic Peter Travers of ABC news, the actor said there was a "culture of outrage and injury," and that "there's a spectrum of behaviour" that needs to be considered.
"There's a difference between patting someone on the butt and rape or child molestation," he said. "Both of those behaviours need to be confronted and eradicated without question, but they shouldn't be conflated."
The comments were met with outrage online, with Damon's Good Will Hunting co-star calling them "tone deaf," with Alyssa Milano adding: "We are not outraged because someone grabbed our asses in a picture. We are outraged because we were made to feel this was normal. We are outraged because we have been gaslighted. We are outraged because we were silenced for so long."
Damon responded three days later during an interview with Business Insider, arguing that people were not talking about the "s***load of guys — the preponderance of men I've worked with — who don't do this kind of thing and whose lives aren't going to be affected".
The response was once again one of outrage, with Debra Messing calling on Damon to "stay on track, Matt. It's not about you." Comedian Aparna Nancherla joked: "When it comes to Matt Damon, I am constantly hunting for goodwill."
Catherine Deneuve
Deneuve was one of the first women to criticise the movement, signing a letter with almost 100 other French women, claiming that what had started as a "legitimate protest against the sexual violence that women are subject to" had become a "witch-hunt". Deneuve added that a "media lynching" of men had begun.
After receiving criticism across the board – The Independent ran a comment piece headlined "Thanks, Catherine Deneuve, for being brave enough to address the human rights issue of our time: men's right to hit on women" – the actor distanced herself from others who signed the letter.
"I'm a free woman and I will remain one," she wrote. "I fraternally salute all women victims of odious acts who might have felt assaulted by the letter in Le Monde. It is to them, and them alone, that I apologise."
Terry Gilliam
Director Terry Gilliam criticised the #MeToo movement, calling it "mob rule" and making controversial comments about "monster" Harvey Weinstein.
"Harvey opened the door for a few people, a night with Harvey – that's the price you pay," he said. "I think some people did very well out of meeting with Harvey and others didn't. The ones who did, knew what they were doing. These are adults; we are talking about adults with a lot of ambition."
The former Monty Python continued: "It's like when mob rule takes over, the mob is out there, they are carrying their torches and they are going to burn down Frankenstein's castle. It's crazy how simplified things are becoming."
Hollywood was quick to respond, with Judd Apatow calling the comments "idiotic and dangerous" and actor Ellen Barkin writing on Twitter: "Terry Gilliam, you talk too much."
Jason Bateman
The New York Times were conducting a group interview with the cast of Arrested Development, when the subject of Jeffrey Tambor came up.
As Jessica Walter tearfully recalled Tambor verbally harassing her on the show's set, Jason Bateman suggested that Tambor's behaviour is "common" in the entertainment industry, deeming it "a breeding ground for atypical behaviour."
Bateman was soon criticised for "mansplaining" to Walter how the industry worked and later apologised for the interview. "Based on listening to the NYT interview and hearing people's thoughts online, I realise that I was wrong here," he wrote. "I'm horrified that I wasn't more aware of how this incident affected her."
He added: "I'm incredibly embarrassed and deeply sorry to have done that to Jessica. This is a big learning moment for me. I deeply, and sincerely, apologise."
Henry Cavill
During a profile interview with GQ, Superman actor Henry Cavill claimed that "chasing a woman" after they say "no" leads to men being called rapists.
"There's something wonderful about a man chasing a woman," he said. "There's a traditional approach to that, which is nice. I think a woman should be wooed and chased, but maybe I'm old-fashioned for thinking that.
"It's very difficult to do that if there are certain rules in place. Because then it's like: 'Well, I don't want to go up and talk to her, because I'm going to be called a rapist or something'."
Cavill joked that he would feel better off going back into a relationship with an ex-girlfriend than casting himself "into the fires of hell" by flirting with someone new.
The interview was heavily criticised online and Cavill later apologised for the "insensitive" comments: "I would just like to clarify and confirm to all that I have always and will continue to hold women in the highest of regard, no matter the type of relationship – whether it be friendship, professional, or a significant other."
The statement concludes: "This experience has taught me a valuable lesson as to the context and the nuance of editorial liberties. I look forward to clarifying my position in the future towards a subject that is so vitally important and which I wholeheartedly support."
Sean Penn
In September 2018, Sean Penn claimed the #MeToo movement divides men and women, calling it "suspicious" and "salacious," arguing it lacked nuance and was "too black and white".
"The spirit of much of what has been the #MeToo movement is to divide men and women," the Oscar-winner continued.
While many people were critical of the comments, they were not unprecidented for Penn, who previoulsy said the #MeToo movement was "led by mania", "not intellectually honest", and filled with "self-aggrandisement and venting".
Judi Dench
A week after Penn's comments, Judi Dench defended "good friend" Kevin Spacey, who has been accused by over 30 individuals of sexual harassment. Spacey had previously been removed from the film All the Money in the World by director Ridley Scott.
Dench said: "I can't approve, in any way, of the fact that – whatever he has done – that you then start to cut him out of the films."
"Are we to do what happened when he was replaced with Christopher Plummer? Are we to do that throughout history?" she added. "Are we to go back throughout history and anyone who has misbehaved in any way, or who has broken the law, or who has committed some kind of offence, are they always going to be cut out? Are we going to extrude them from our history? I don't know…"
She continued: "I don't know about the conditions of it, but nevertheless, he is, and was, a most wonderful actor. I can't imagine what he is doing."
Lionel Shriver
October saw Lionel Shriver, the author of We Need to Talk About Kevin, call for the movement to come to an end, saying it has "run its course".
Speaking at Cheltenham Literature Festival, she said #MeToo was "important to begin with", having exposed "some of the real malefactors" such as Hollywood producer Harvey Weinstein.
However, she added: "Then it took a turn and suddenly we were talking about bad dates and bad taste or making crass remarks and it trivialised itself and I thought that was really regrettable.
"I don't like the feeling that now everyone has to have their story of some kind of terrible sexual abuse in order to be able to have an opinion about any of this stuff. I don't want younger women to locate their sense of power in their weakness, in their fragility. I think the movement has run its course and we can pretty much call time on it now."
Taron Egerton
Taron Egerton has become the latest person to court controversy after questioning whether he can approach women without attracting fabricated accusations.
"Like a lot of people with a profile I was like, 'Holy s**t, what have I done since I was 18?'" Egerton told Radio Times.
"I have just become single again and I'm not in a place where I'm thinking about dating, but when I am, it will probably affect my thinking a bit. There are certainly situations where I avoid being alone with certain people."
Join our new commenting forum
Join thought-provoking conversations, follow other Independent readers and see their replies