Michael Bay gets custom video camera the BAYHEM, has only used it to shoot explosions and boobs so far
Of course he has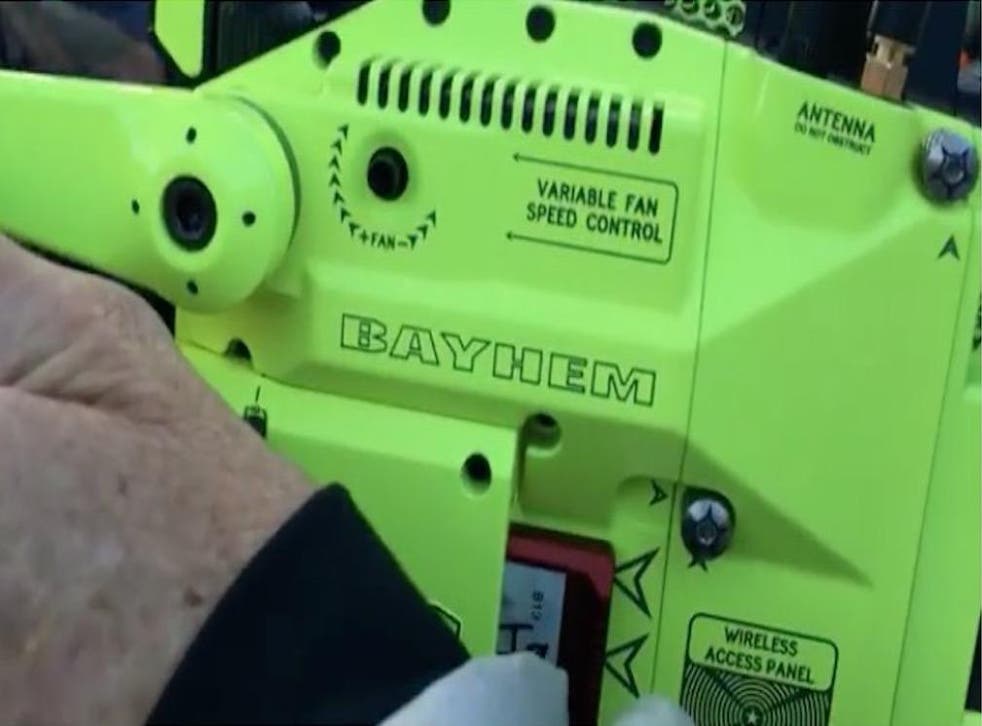 Michael Bay is currently shooting a Transformers sequel (I've lost count by this point), and digital cinematography company RED Camera has created a one-of-a-kind signature camera for it.
It's not any old camera, the BAYHEM is "the lightest, most advanced handheld motion picture camera in the world", according to the director, who's been Instagramming videos of it in action.
Though designed with Transformers in mind (the camera has a Megatron medallion), Bay christened it on a Victoria's Secret shoot, remarking: "And here we are selling panties with it."
I don't know why Victoria's Secret would enlist Bay, unless their new campaign involves models being thrown into skyscrapers by remote mines, but that's another matter.
The director also posted an explosion-laden video of him using the camera for a Transformers action scene.
As for its neon green colour, he said: "They asked me what colour should I paint it? Black, red, whatever… And i said 'Listen guys you're doing it for advertising purposes, why don't we just paint it fucking green?' So this is Nike green." I have no idea what Nike has got to do with this, but that somehow only makes this whole thing even more Michael Bay.

Register for free to continue reading
Registration is a free and easy way to support our truly independent journalism
By registering, you will also enjoy limited access to Premium articles, exclusive newsletters, commenting, and virtual events with our leading journalists
Already have an account? sign in
Register for free to continue reading
Registration is a free and easy way to support our truly independent journalism
By registering, you will also enjoy limited access to Premium articles, exclusive newsletters, commenting, and virtual events with our leading journalists
Already have an account? sign in
Join our new commenting forum
Join thought-provoking conversations, follow other Independent readers and see their replies