Michael Douglas 'humiliated' alleged victim by performing sex act in front of her
The behaviour allegedly happened in 1989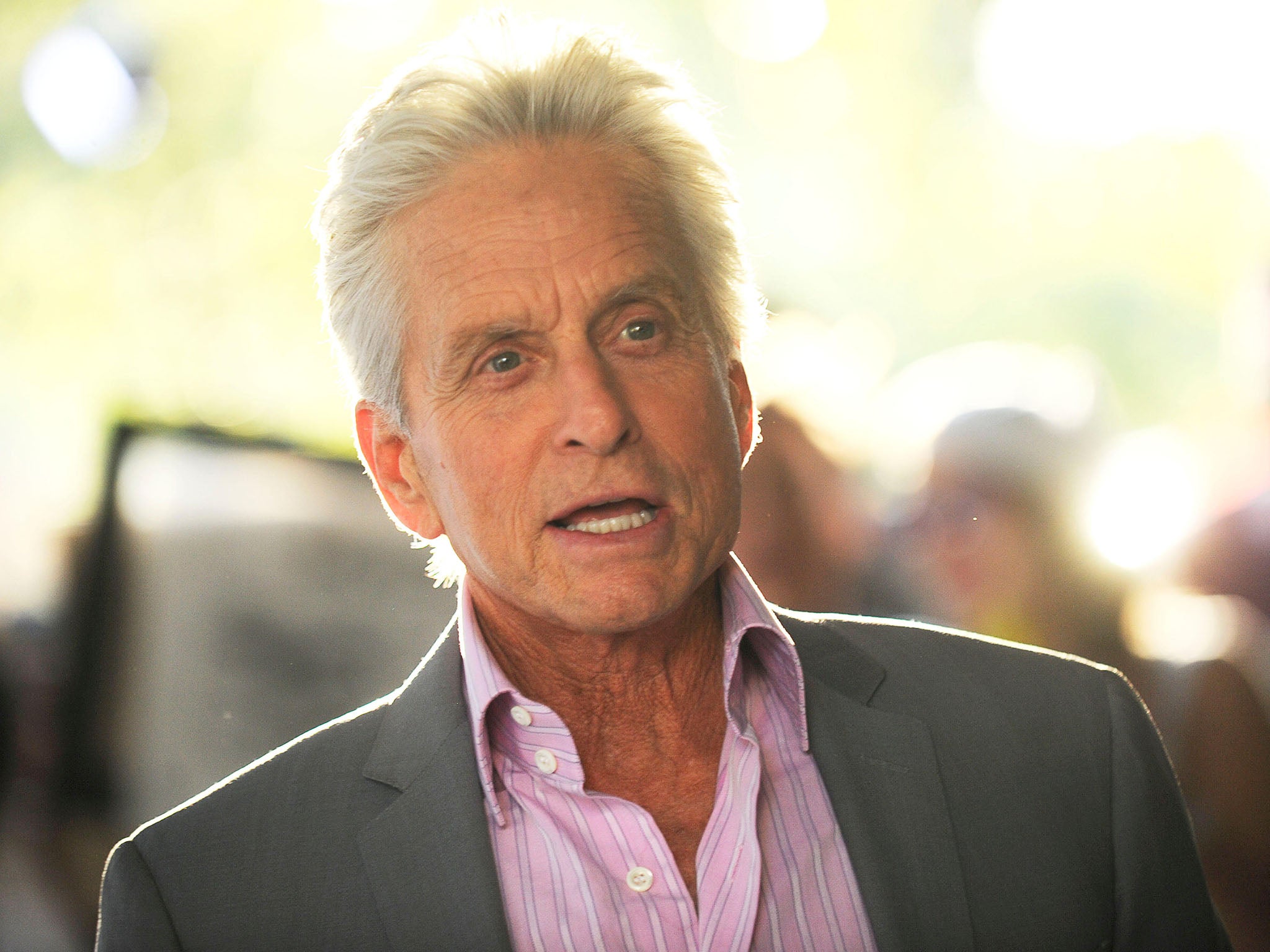 Michael Douglass has been accused of sexual misconduct by a former employee.
Journalist and author Susan Braudy was in charge of the New York headquarters of his production company when she claims she experienced inappropriate behaviour from the actor.
Braudy maintains that his indiscretions started with uncomfortable sexual discussions he'd have: talking about an affair with co-star Kathleen Turner, commenting on Braudy's sex life and her body.
She claims he wore "long, loose layers of black" because of the inappropriate remarks about the way she looked.
However Douglas' actions allegedly didn't stop there one day.
Braudy explained, "I peered at him and saw he'd inserted both hands into his unzipped pants. I realised to my horror that he was rubbing his private parts. Within seconds his voice cracked and it appeared to me he'd had an orgasm."
She claimed she ran to the door and "said nothing."
Braudy added, "I realised he thought he could do anything he wanted because he was so much more powerful than I was. Michael ran barefoot after me to the elevator, zipping his fly and buckling his belt. 'Hey, thank you, you're good. You helped me, thank you, thank you.'"
Allegedly Braudy old others about the incident.
Fire and Fury author Michael Wolff gave a statement to The Hollywood Reporter saying, "We have discussed the incident many, many times since, as well as Douglas' relentless, goading, mocking and belittling sexual behaviour."
Following the unwanted sexual encounter, Braudy was supposedly asked to sign a confidentiality agreement; her employment was terminated later that year.
Earlier this month, Douglas denied the claims before the story was reported, calling it "a complete lie."
"Coarse language or overheard private conversations with my friends that may have troubled her are a far cry from harassment," Douglas stated. "Suggesting so does a true disservice to those who have actually endured sexual harassment and intimidation."
Douglas then added, "Maybe she is disgruntled her career didn't go the way she hoped and she is holding this grudge."
Douglas did not outright deny the masturbation accusations.
"I believe this is part of the problem, as is his pretext of victimization," Braudy explained. "These are some reasons why so many women don't come forward with their stories — Lord knows it's taken 30 years and a movement for me to gather my courage."
Join our commenting forum
Join thought-provoking conversations, follow other Independent readers and see their replies