Michael Moore: 'Democrats would be better off if Oprah Winfrey or Tom Hanks ran for President of the United States'
'Why don't we run beloved people? The Republicans do this'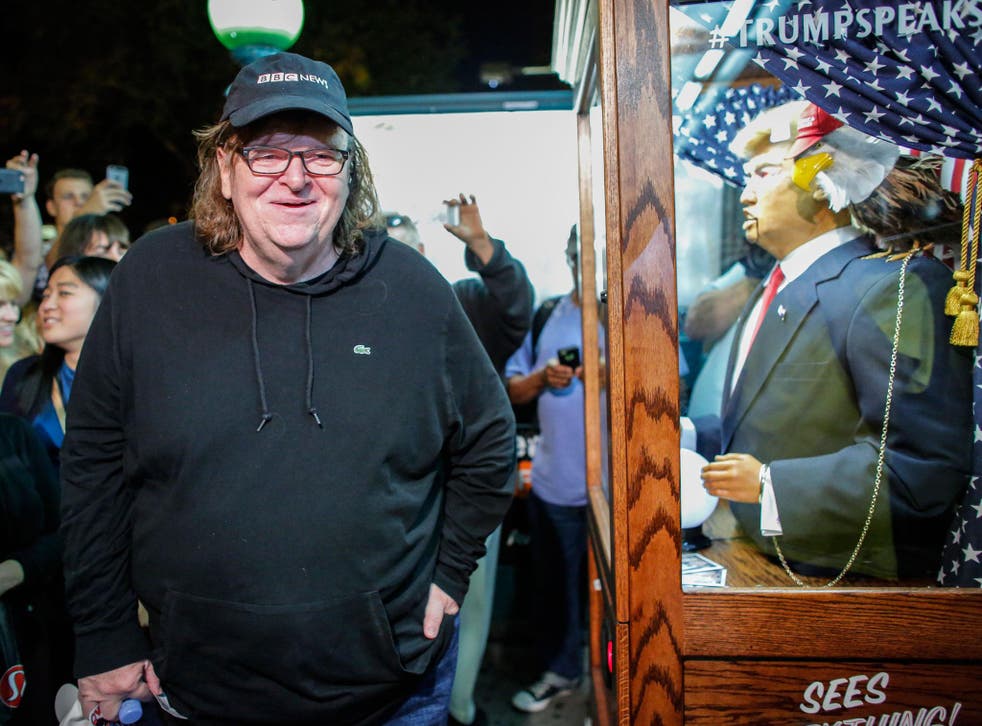 Oscar-winning documentary-maker Michael Moore has been particularly outspoken about this year's US presidential election.
First of all, Moore announced the surprise documentary Michael Moore in TrumpLand, an insightful look into the Republican presidential candidate's rise in popularity.
Despite Moore coming out in support of Hillary Clinton ('the lesser of two evils'), one prophetic clip from the documentary was shared by Trump's official Twitter account revealing the film-maker's reasoning behind why Trump would win.
Since then, the left-leaning political commentator has spoken about why he believes Trump will be impeached as President, saying: "He will break laws because he's only thinking about what's best for him."
In a separate interview with CNN's State of the Union show, Moore questioned why the Democrats have yet to elect a popular celebrity character to run for President.
"Democrats would be better off if they ran Oprah [Winfrey] or Tom Hanks," said Moore, via The Guardian. "Why don't we run beloved people? We have so many of them. The Republicans do this – they run [Ronald] Reagan and the Terminator [Arnold Schwarzenegger] and other people.
He continued: "Why don't we run somebody that the American people love and are really drawn to, and that are smart and have good politics and all that?"
While neither Hanks nor Winfrey have expressed any intentions on running for President, the likes of Will Smith, Angelina Jolie, and Dwayne 'The Rock' Johnson have all spoken about running for some form of office. Then, of course, there's Kanye West.
Register for free to continue reading
Registration is a free and easy way to support our truly independent journalism
By registering, you will also enjoy limited access to Premium articles, exclusive newsletters, commenting, and virtual events with our leading journalists
Already have an account? sign in
Register for free to continue reading
Registration is a free and easy way to support our truly independent journalism
By registering, you will also enjoy limited access to Premium articles, exclusive newsletters, commenting, and virtual events with our leading journalists
Already have an account? sign in
Join our new commenting forum
Join thought-provoking conversations, follow other Independent readers and see their replies