Morgan Freeman's Momentum earns £46 on opening weekend
'It's one of the worst films you won't see in 2015'
Nick Clark
Arts Correspondent
Tuesday 24 November 2015 22:21 Comments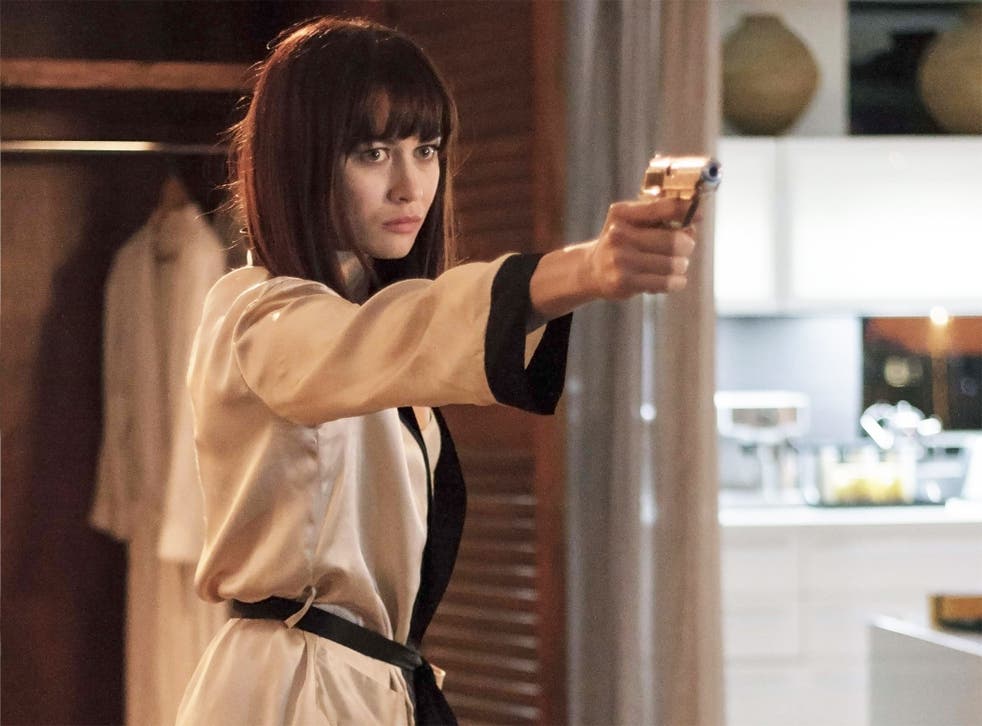 An action thriller starring Morgan Freeman and the former Bond girl Olga Kurylenko must have seemed like a sure-fire winner to its film-makers.
Sadly for them, cinema audiences disagreed, with Momentum taking £46 from its opening weekend at box offices in Britain.
That comes just weeks after the new James Bond film, Spectre, broke UK box-office records, earning £6.3m on its opening day.
The figures compiled by Rentrak, which tracks cinema box-office takings, revealed that of the mere 10 cinemas at which it played around the country, two failed to sell a single ticket to the movie last weekend.
The producers of the £20m film had decided to release it as a digital download on the same day, which may have kept fans away from the cinemas, but the online figures are so far unavailable.
Set in South Africa, Momentum follows a diamond heist in which Alex – played by Kurylenko, who starred in Quantum of Solace – mistakenly takes a USB which sets an assassin, played by the British actor James Purefoy, on her trail.
Reviewing the movie, The Independent's film critic Geoffrey Mcnab said it was "as if the film-makers hope that by keeping moving, they can conceal the gaping holes in the plot".
The BBC critic Mark Kermode called it a "cack-handed heist thriller" and added it was "utter pants".
The movie reviews aggregation website, Rotten Tomatoes, gave the film a rating of just 27 per cent and Empire's Ali Plumb may have been prophetic in his review in which he described the film as "po-faced and preposterous", before adding: "As it stands, it's one of the worst films you won't see in 2015."
Access unlimited streaming of movies and TV shows with Amazon Prime Video Sign up now for a 30-day free trial
Sign up
Momentum was Stephen Campanelli's debut film, though he is a veteran camera operator who has worked with Clint Eastwood for more than 20 years on films including The Bridges of Madison County, Million Dollar Baby and Gran Torino.
Freeman played the role of a crooked senator as a favour to the Canada-born director, who had worked with him on three other films. Mr Campanelli said before the release he had ideas for a sequel and added that Kurylenko was keen to return to the role.
Momentum failed to catch the excitement of filmgoers, being released on the same day as the Jennifer Lawrence blockbuster The Hunger Games: Mockingjay – Part 2.
In 2010, another Hollywood star, Uma Thurman, suffered a similar indignity when her film, Motherhood, also on limited release, took just £88 on its opening weekend. That film had a budget of $5m (£3.3m) and on the first day of release in the UK sold one ticket. Momentum performed even worse than the turkey Run for Your Wife, the 2013 farce starring Danny Dyer, which took £747 when it initially opened at five screens.
But none of these takes the prize for the lowest opening weekend for the UK box office. A film about the Polish artist Nikifor Krynicki called My Nikifor took a grand total of £7 on its launch.
Register for free to continue reading
Registration is a free and easy way to support our truly independent journalism
By registering, you will also enjoy limited access to Premium articles, exclusive newsletters, commenting, and virtual events with our leading journalists
Already have an account? sign in
Join our new commenting forum
Join thought-provoking conversations, follow other Independent readers and see their replies