Monster Hunt: A film about a radish-like baby monster has become the highest grossing domestic film in China
Animate film has beaten 2012's Lost in Thailand
Jack Shepherd
Thursday 30 July 2015 17:44 Comments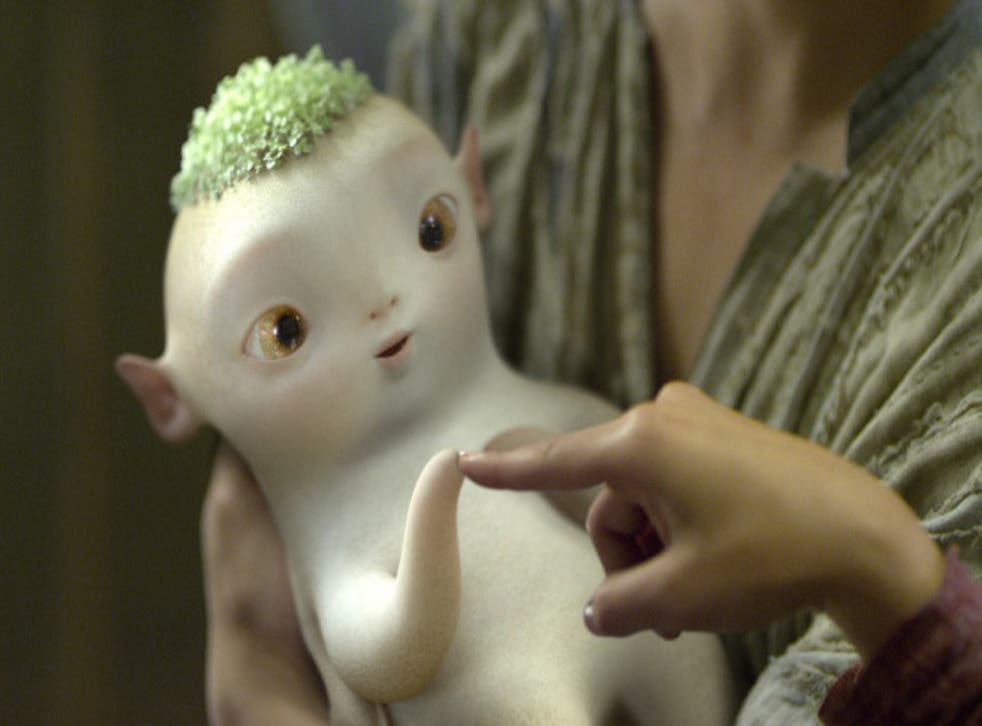 While we obsess over how well movies perform at the US and UK box office, often the Chinese market is overlooked. In recent years, however, many film makers have pandered to Chinese audiences - see the diabolical Transformers: The Age of Extinction - and for good reason: it's a fast growing market.
The most recent testament to this is that a film you've probably never heard of, based on the adventures of an animated monster who looks like a radish, has just become the highest-grossing domestic film in China, earning £137m since it opened on 16 July.
Monster Hunt, a fantasy comedy, tells the story of Huba, an incredibly cute baby monster who is the child of a human man and a monster queen - the queen impregnating the man.
Both monster-hating humans and monsters attempt to capture the new-born, leading to a rollercoaster adventure through an ancient world based on medieval China. Watch the insane trailer below:
Critics have been sceptical of Monster Hunt's international appeal, with The Hollywood Reporter noting that the family-friendly film goes up against competition from Pixar's latest offerings Inside Out and Dispicable Me spin-off Minions.
"Overseas success will be tougher given the glut of choices for families looking for this kind of entertainment," the review reads, "but given Monster Hunt's novel setting and sprinkling of kung fu antics not completely out of the question."
The previous record for the highest grossing domestic film in China was held by 2012's Lost in Thailand, a comedy that told the tale of two businessmen searching for their boss in Thailand.
According to Wall Street Journal, Lost in Thailand's success shook up "the landscape of the movie industry in China, where big-budget historical epics and martial-arts and action films often dominate the box office."
Currently, the highest grossing film ever in China is this year's Furious 7, which grossed over £200m. The movie is closely followed by Trasformers: Age of Extinction, Avengers: Age of Ultron and Jurassic World respectively, while Monster Hunt currently sits at number 5.
Access unlimited streaming of movies and TV shows with Amazon Prime Video Sign up now for a 30-day free trial
Sign up
Highest grossing films of all time in China

Show all 2
Chinese cinema has expanded rapidly in recent years, with James Cameron's Avatar and Titanic being the only films made before 2010 that fall into the top 40 grossing movies of all time in China.
Only in recent years have film makers grasped how huge the Chinese market is, with Transformers' producers hosting a reality TV show in China where contestants competed for a speaking part in the movie, and additional footage, based in China, added to Iron Man 3, all to entice Chinese film goers.
In China the government dictate how many Hollywood blockbusters make their way into theatres, so many films aren't shown in the country.
World War Z, the Brad Pitt starring zombie thriller based on a comic book series of the same name, changed the origin of its zombie virus from China to "several metropolitan areas" around the world for fear the movie would not be screened in China without the change.
Could Monster Hunt join Crouching Tiger, Hidden Dragon; House of Flying Daggers and Hero to become one of the few Chinese films to do well over here? A UK release has yet to be announced.
Register for free to continue reading
Registration is a free and easy way to support our truly independent journalism
By registering, you will also enjoy limited access to Premium articles, exclusive newsletters, commenting, and virtual events with our leading journalists
Already have an account? sign in
Join our new commenting forum
Join thought-provoking conversations, follow other Independent readers and see their replies