The Independent's journalism is supported by our readers. When you purchase through links on our site, we may earn commission.
Moses Farrow speaks out in support of adoptive father Woody Allen
'I'd be very happy to take my father's surname,' he says in an interview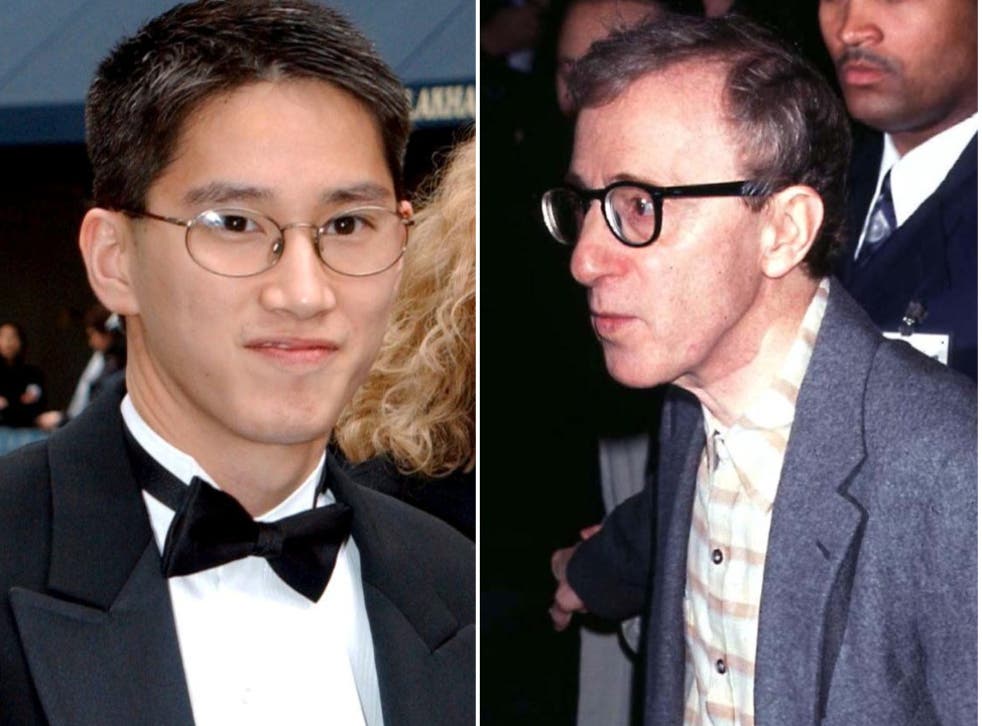 Moses Farrow, the adoptive son of Woody Allen and Mia Farrow, spoke out in support of his father in his first-ever newspaper interview.
The 42-year-old Connecticut resident, who was born in South Korea and is a therapist specialising in adoption trauma therapy, addressed his family's longstanding divisions, which he says began in earnest after Allen was famously discovered to be in a relationship with Farrow's adoptive daughter Soon-Yi Previn.
"Many of my older siblings started not to be at home as much, it was very destabilising," he told The Guardian. "I felt I wanted to be a parent, to my younger siblings and to Mia, so I spent hours listening to her."
When asked if that was because of the molestation allegation against Allen, Farrow countered that the Soon-Yi affair – not the accusation – caused more of an immediate divide within the family.
"You're seeing that as the pivotal event, but [after the affair with Soon-Yi was discovered] there was already this strong atmosphere of hatred and anger, Mia saying my father was 'a monster'," he said.
Read More: Woody Allen condemns 'self-serving' actors for denouncing him: 'Who in the world is not against child molestation?'
(The couple's adoptive daughter Dylan Farrow first accused the writer/director of sexually molesting her in 1992. In 2014, Dylan wrote an op-ed in The New York Times reiterating her allegation. Allen was never charged and has denied the allegations many times.)
In 2018, Moses penned a blog post, describing the emotional and physical abuse he and his transracial adoptive siblings were subjected to while living with Mia – accusations Soon-Yi publicly echoed in a 2018 New York Magazine profile.
Mia's biological son, Ronan Farrow, dismissed Moses' claims, noting that it was part of the "repeated campaign to discredit my sister, often by attacking my mother".
Access unlimited streaming of movies and TV shows with Amazon Prime Video Sign up now for a 30-day free trial
Sign up
At the time, Dylan said, "My brother is a troubled person."
In his interview with The Guardian, Moses also said that he is estranged from his mother and close to his father. He also corroborated Soon-Yi's claims that Mia tended to favour her blonde-haired, blue-eyed children, particularly Ronan (then called Satchel) and Fletcher Previn (whom she had with former husband André Previn).
"I'd be very happy to take my father's surname," he said.
Read More: Larry David defends Woody Allen, calling his controversial memoir 'a fantastic book'
When asked about how he felt regarding Ronan and Dylan's response to his 2018 blog, Moses said, "We grew up together. I am their older brother. We all shared the same mother. Even if you're not receiving that abuse directly, if you bear witness to it, it still impacts you in a deep way. I really hold all my siblings with compassion and understand there is a need to survive, however you can do it."
Moses' own experience as a transracial adopted child inspired him to advocate for others.
"There's a really powerful narrative that says adoptive parents are saving these children, that they'll all live happily ever after, and that adoptees should just be grateful for being adopted," he said. "But those narratives don't account for the individual experiences."
Join our new commenting forum
Join thought-provoking conversations, follow other Independent readers and see their replies