Mrs Doubtfire 2: Sally Field open to appearing in comedy sequel
Robin Williams thought to already be on board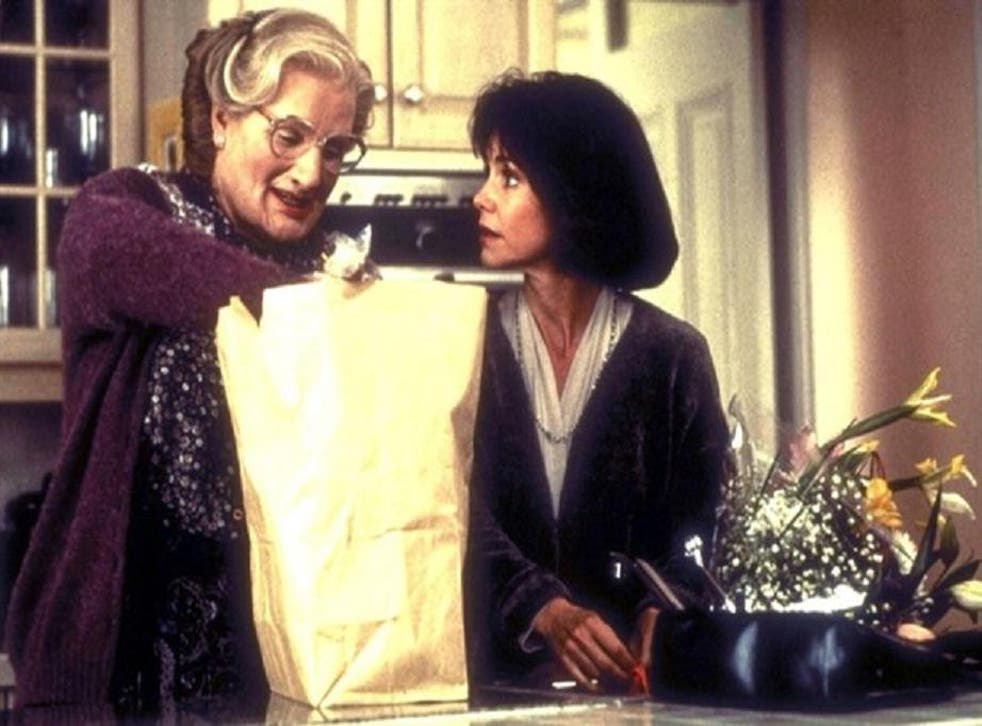 Talk soon turned to Mrs Doubtfire 2 when Sally Field appeared on Letterman this week, with the actress suggesting she's open to the idea of a return but fears her character may not feature.
News of a sequel to the 1993 comedy came to the surprise and delight of the internet last week, with Robin Williams reportedly set to return to his role of the struggling actor-turned-nanny and Elf writer David Berenbaum on board to pen the script.
Field didn't shoot down the idea of her reprising her role of Miranda Hillard from the first film, but isn't convinced she will feature in its plot.
"I don't know, they didn't call me," she told the chat show host. "But I was the mother that divorced [him], so she's probably off on the al-Qa'ida ranch somewhere."
When Letterman went on to suggest she won't be in the film, Field replied: "Why? I don't know."
Matthew Lawrence, who played son Chris in the original, told TMZ last week "Of course [he] would be on board" if the part was offered, while Mara Wilson (Natalie) remained unconvinced by the plans.
"I'm in the same boat as a lot of other people," she told the Huffington Post. "I'm kind of wondering how they're going to come up with a storyline that's going to do the project justice.
"But I feel like if anybody can come up with something that is both hilarious and also very meaningful, it is going to be this team."
Join our new commenting forum
Join thought-provoking conversations, follow other Independent readers and see their replies