Netflix deletes 85 blockbuster movies and cult classics in New Year purge
It is thought the purged films will mainly concern US subscribers
Adam Sherwin
Thursday 02 January 2014 13:53 Comments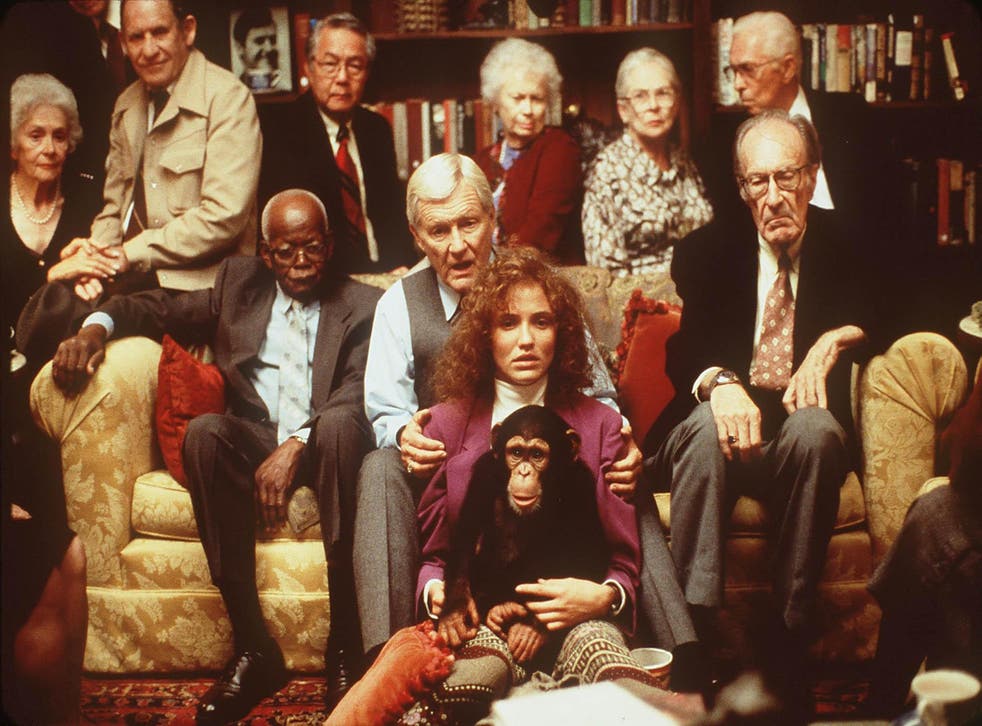 Binge viewers of movie classics and television obscurities suffered a New Year hangover after a host of titles including Platoon and Being John Malkovich disappeared overnight from the web streaming service Netflix.
Millions of subscribers woke up on January 1 to find that the service had purged some 85 titles ranging from True Grit and Eternal Sunshine of the Spotless Mind to the Mr Bean television series.
US Netflix users were those greatest hit by the deletion but British subscribers also lost acclaimed films including Darren Aronofsky's Requiem For A Dream.
Classic Sergio Leone spaghetti western The Good, the Bad and the Ugly is now also among the expired. The Untouchables starring Sean Connery has also gone from the UK subscription offering.
Scroll to see the list of deleted films in full
Netflix, which allows users to watch films and television series on tablets, TV, PCs and gaming consoles, uses viewing data to decide which titles it makes financial sense to keep.
The majority of the expiring titles were what the company considers to be low-watched movies from independent studios.
Whilst the "kill list", according to the Reddit website, included the lesser-seen Killer Klowns From Outer Space, 1984 dance film Breakin' 2: Electric Boogaloo and cult TV comedy series The Kids In The Hall, US customers also lost Spike Lee's acclaimed 1989 film Do The Right Thing and Oliver Stone's Oscar-winning Platoon.
Some of the removals are due to the expiration of licensing deals with Hollywood studios, which are demanding a higher price for Netflix to continue offering premium films and television series to its 40 million subscribers. Netflix claimed that a similar number of "blockbuster" movie titles will be added in January to compensate for those which have disappeared this week.
The company spends around $2.7 billion a year on content with the rate-per-episode for popular series like Mad Men rising to $750,000.
Access unlimited streaming of movies and TV shows with Amazon Prime Video Sign up now for a 30-day free trial
Sign up
Subscribers watch a billion hour of film and TV each month, with the largest percentage of viewing hours devoted to "binge viewing" of complete drama series, such as Breaking Bad, which UK fans could only watch to its conclusion through Netflix.
A Netflix spokesman said: "We have a continuous ebb and flow of titles on Netflix and that this isn't anything new. We always add titles as we secure rights and remove titles as our license expires. We are always looking to provide a great mix of things to watch that our members will love."
Netflix is focusing resources on producing its own original shows, such as House of Cards, a remake of the UK political thriller series, relocated to Washington D.C. and starring Kevin Spacey, which is returning for a second 13-episode run. Prison comedy-dramas Orange is the New Black has also proved a critical hit.
The company has announced production deals with the Dreamworks studio and a partnership with Disney which will see it create four television series using Marvel characters including Daredevil.
Sources within Netflix indicated that decisions about what content to purge, or to refresh its offering as the company sees it, are based on detailed metrics and data about what people want to watch.
The California-based business is also moving into documentaries, which it argues mainstream channels would be reluctant to support. Netflix backed The Square, an inside account of the 2011 Egyptian uprising which won the Audience Award at last year's Sundance Film Festival.
A "streamageddon" deletion last May, saw 1,000 Netflix titles disappear overnight due to expiring license contracts with MGM, Warner Bros, and Universal.
Ironically, the titles deleted in the New Year's Day purge are available through Netflix's original DVD delivery by mail system, which the company's digital service has largely displaced.
Although television broadcasters often lose films when licences expire, the removal is more prominent on Netflix since subscribers are given "last chance to view" notices.
Demand for watching TV and films on services such as of Netflix, Amazon's LoveFilm and Apple's iTunes fuelled a 40 per cent increase in UK spending on digital videos with downloads, streams and subscriptions rising to £621m in 2013, according to the Entertainment Retailers Association.
Netflix - Purged in US on January 1 (source: Reddit)
The Rundown
Brick
Being John Malkovich
Back To School
Battle Of Britain
Born On the Fourth Of July
Braveheart
Body Of Evidence
Breakin' 2: Electric Boogaloo
Man On The Moon
Lionheart
1492 Conquest Of Paradise
Killer Klowns From Outer Space
Eternal Sunshine Of The Spotless Mind
FX
Do The Right Thing
Desperado
Up In Smoke
Can't Hardly Wait
Capote
Biloxi Blues
Seed Of Chucky
Jarhead
As Good As It Gets
In The Name Of The Father
Inside Deep Throat (documentary)
I'm Gonna Get You Sucka
In Like Flint
Hard Target
Foxy Brown
Frankenstein And The Monster From Hell
Gallipoli
Half Baked
Flashdance
50 First Dates
For The Love Of The Game
The Best Little Whorehouse In Texas
The Bad News Bears
The Russia House
The Secret Of NIMH
Revenge OF The Ninja
Roman Holiday
Rob Roy
Jay And Silent Bob Strike Back
Remo Williams
Requiem For A Dream
Quigley Down Under
Pumpkinhead
Platoon
Once Upon A Time In Mexico
October Sky
Mystery Men
The Skulls
Titanic
Ronin
Romeo And Juliet (1968)
Tales From The Crypt: Bordello Of Blood
Tales From The Crypt: Demon Knight
The Woman In Red
Top Gun
Street Fighter
TNT Jackson
Serpico
Seed Of Chucky
Scary Movie
Running Scared
Troll II
True Grit (1969)
War And Peace
Talk Radio
War Games
We Were Soldiers
What Dreams May Come
Windtalkers
World Trade Center
The Private Life Of Sherlock Holmes
The Odd Couple (1968)
The Mask Of Zorro
The Great Train Robbery
The Faculty
The Dream Team
Best Of Times
Stop! Or My Mom Will Shoot
Species
Register for free to continue reading
Registration is a free and easy way to support our truly independent journalism
By registering, you will also enjoy limited access to Premium articles, exclusive newsletters, commenting, and virtual events with our leading journalists
Already have an account? sign in
Join our new commenting forum
Join thought-provoking conversations, follow other Independent readers and see their replies