Netflix's The Ridiculous 6 branded 'unwatchable' by critics and viewers alike
Proof Netflix Originals aren't always a safe bet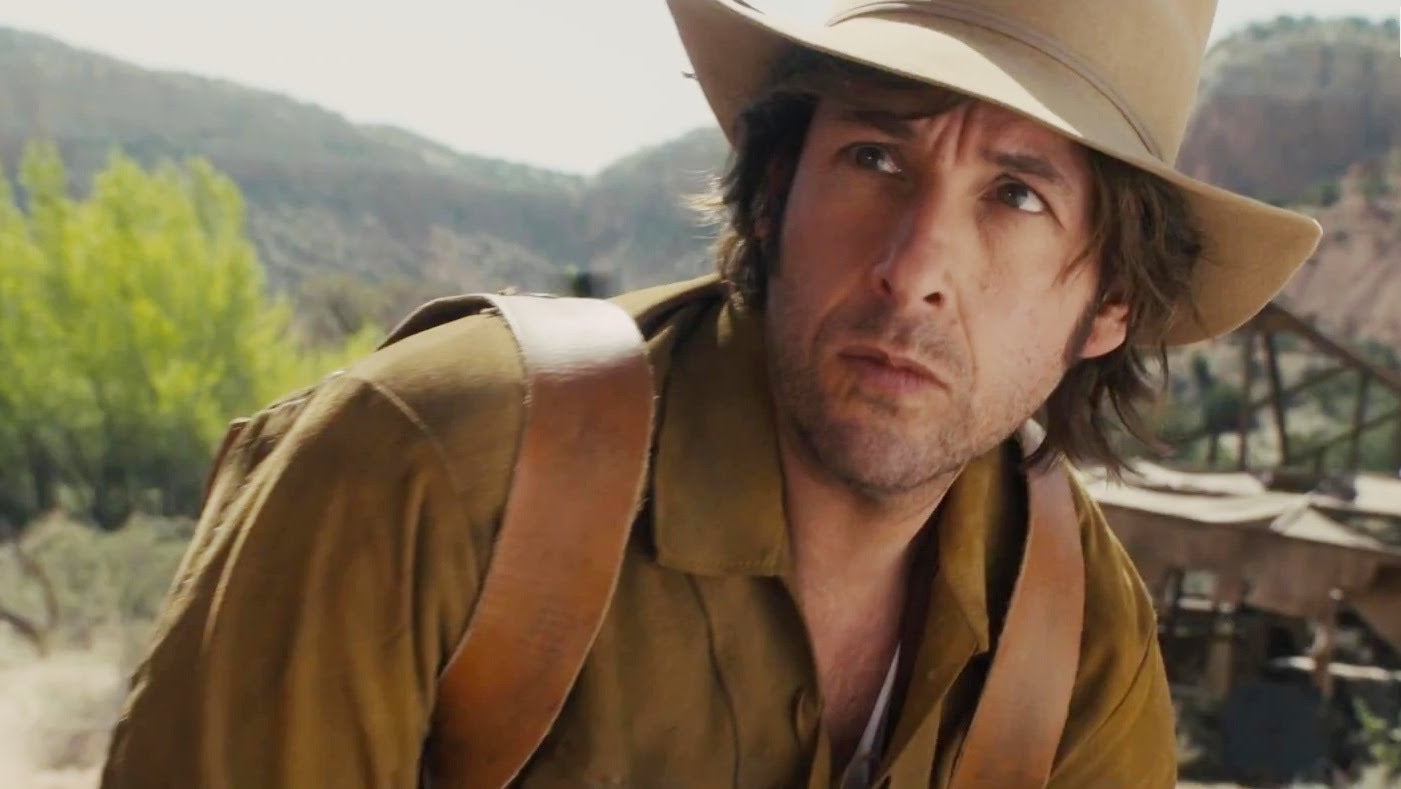 It may have ploughed $60 million into the film and only released it three days ago, but Netflix seems to already be trying to pretend Adam Sandler spoof Western The Ridiculous 6 never happened.
Apparently pretty hastily put together with some dodgy CGI, the movie co-stars Terry Crews, Taylor Lautner and Luke Wilson and most of its jokes revolve around donkey excrement.
I say jokes, you're welcome to try and spot any in the trailer below:
At the time of writing, The Ridiculous 6 has disappeared from mine and several others' Netflix homepage carousel, and can't even be found among many 'Trending Now', 'Popular on Netflix' or 'Recently Added' sections.
Granted, these are all algorithm-based, but when pushing a new show Netflix will often try to promote its original content even if it doesn't 100% fall in line with what you've watched before, and you'd think 'Recently Added' would work fairly independently from taste.
The film still ostensibly has an average 4-star rating among viewers, but a glance at the multitude of 1-star user reviews paints a different picture.
'Seems like they forgot to put the jokes in this one,' one reads. 'And the acting. And plot. Anything, really.'
32 films to check out on Netflix
Show all 32
Reviewing the movie, Variety's Justin Chang wrote:
'Why pay Sandler's idiot shenanigans the compliment of anger? There's nothing here so inspired as to warrant the audience's contempt, much less its surprise.
'Still, the MVP here is undoubtedly Ramon's donkey, who gives 110% whether he's fellating [Tyler] Lautner on screen (someone's clearly on Team Jacob), or standing perfectly still while Steve Buscemi rubs ointment inside the beast's rectum. Which, incidentally, would make a far more appropriate destination for The Ridiculous 6 than your Netflix queue.'
Unless Netflix has some kind of break clause, we can expect three more films from Sandler on the streaming service.
Join our commenting forum
Join thought-provoking conversations, follow other Independent readers and see their replies