Quentin Tarantino-produced project casting call asks for 'whores'
The Pulp Fiction filmmaker will act as producer on the mysterious Western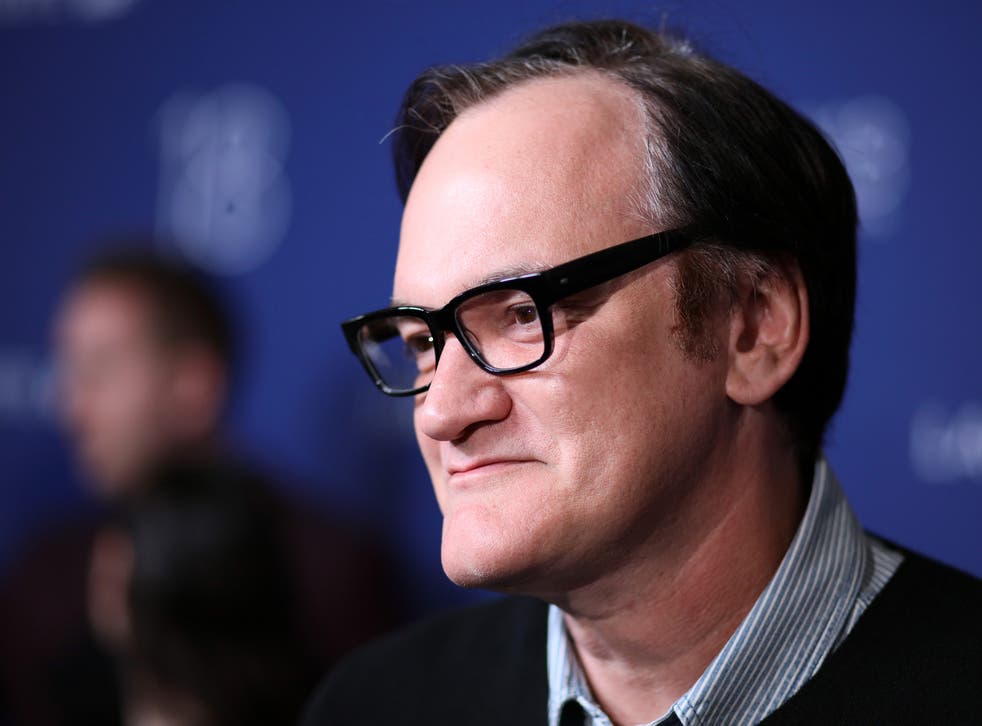 Quentin Tarantino is a director who enjoys making films that flirt with controversy - and now, a project he's associated with has drawn criticism before it's even been made.
While there are no key details about what the filmmaker's next film will be, he will be on producing duties for a new Western that is set to shoot in Los Angeles later this month - and it's already generated vitriol through its casting call alone.
In a Facebook post from an LA-based casting agency, the bulletin begins: "Casting Whores for Quentin Tarantino project."
Women and Hollywood caught a screengrab before the post was promptly deleted.
The agency reportedly assumed the word would be okay to use considering its presence in the film's script; a spokesperson also confirmed the project is to be directed by a woman. It's important to note that the casting call would have had nothing to do with Tarantino himself.
It was later requested that applicants have "natural breasts" and that, to put themselves forward for the role, they reply with a post titled 'whore.'
The feminist blog who caught the screengrab commented: "Putting a casting call out for, or including women in your script with the description of "whores," is not ok. Nor is asking actresses to submit their photos and information for consideration with the subject line "Whore."
"Aside from the fact that there are better words to use if one is looking to cast women who work in the sex industry, this description is actually a typical example of Hollywood sexism, particularly as it pertains to roles for women."
Which recent movies will become classics?

Show all 21
No such film currently appears on Tarantino's list of upcoming credits but we'll share more details as and when we know them. Later on this year, 21 Years: Quentin Tarantino will chart the filmmaker's rise over the past two decades. Samuel L. Jackson, Jennifer Jason Leigh and Christoph Waltz are all involved.
Complex has reached out to Tarantino's representatives for comment but they are yet to provide any word.
The Hateful Eight Exclusive Interview With Quentin Tarantino
Register for free to continue reading
Registration is a free and easy way to support our truly independent journalism
By registering, you will also enjoy limited access to Premium articles, exclusive newsletters, commenting, and virtual events with our leading journalists
Already have an account? sign in
Register for free to continue reading
Registration is a free and easy way to support our truly independent journalism
By registering, you will also enjoy limited access to Premium articles, exclusive newsletters, commenting, and virtual events with our leading journalists
Already have an account? sign in
Join our new commenting forum
Join thought-provoking conversations, follow other Independent readers and see their replies