Nicole Kidman explains her surreal clapping at 2017 Oscars
'They're putting it on the big screen at Sea World with an [sea lion sound] 'urgh, urgh, urgh' thing' the interviewer joked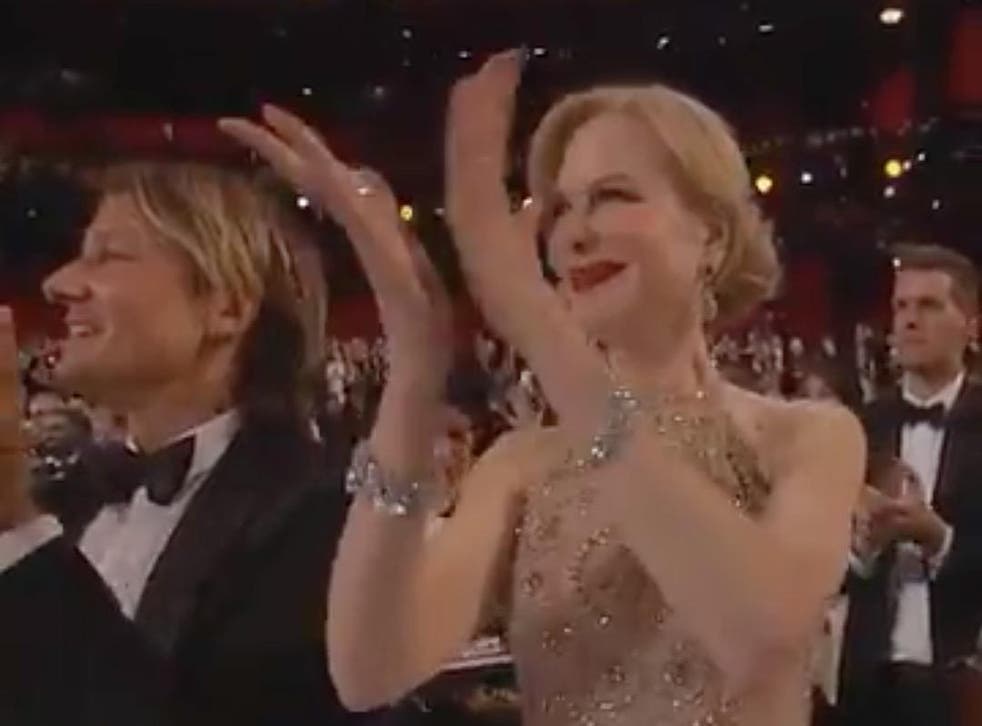 Forget the Best Picture screw-up, the real mystery at the 89th Academy Awards was why in the hell Nicole Kidman was clapping her hands as though they were flippers.
I foolishly just assumed this was the actress' natural clapping style, but Australian radio station KIIS1065 has the scoop.
"I told everyone you were clapping like that because you had the rings on and you didn't want to damage the rings," presenter Kyle Sandilands said to Kidman during an interview.
"You are so right Kyle," she replied.
"It was really difficult because I had a huge ring on which was not my own, but was absolutely gorgeous and I was terrified of damaging it," Kidman explained.
"It's so true, I'm so glad you clarified that," she continued, presumably imagining what it must be like to be someone who must go through life believing Nicole Kidman applauds in an odd fashion.
"It was really awkward and I was like gosh, I want to clap. I don't want to not be clapping, which is worse, right - 'why isn't Nicole clapping?'"
Kidman's clapping is my second favourite audience cutaway after the year so far, behind Colin Farrell's reaction to the fake Ryan Gosling at Germany's Goldene Camera Awards.
Join our new commenting forum
Join thought-provoking conversations, follow other Independent readers and see their replies