No Black Widow or Hulk films: Why Marvel fans are not getting what they want
It's about 'bringing new characters to the screen' says Marvel's president
Jess Denham
Wednesday 29 October 2014 14:12 Comments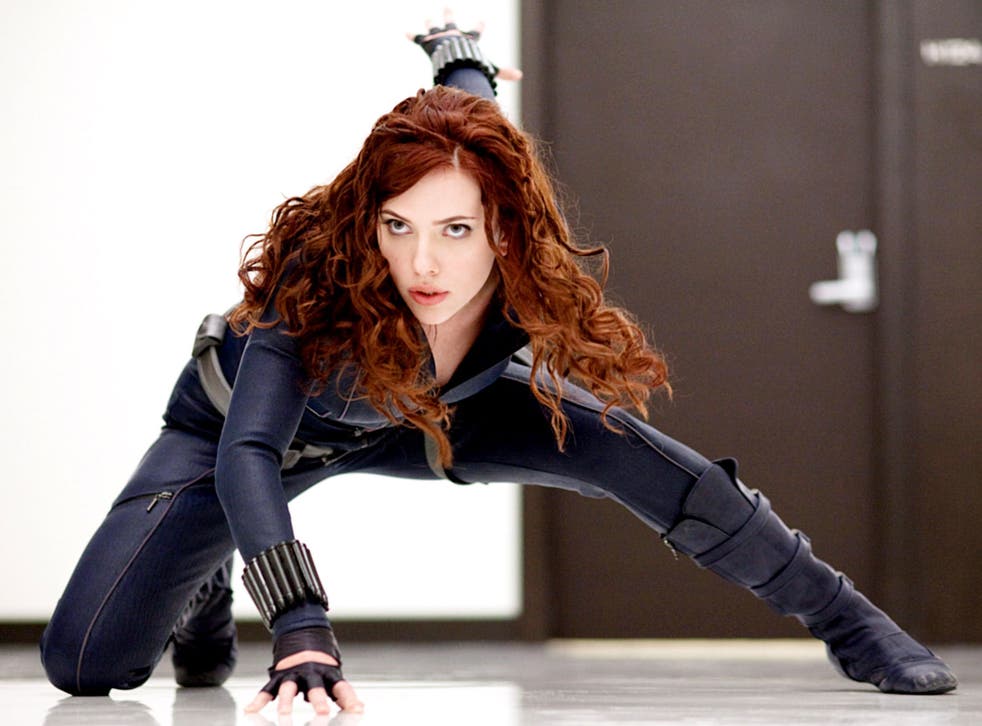 Marvel fans have been promised a female Captain Marvel and a black Black Panther, but two major films were missing from the studio's big announcement last night – the long-awaited Black Widow spin-off and a solo Hulk movie.
Eleven films were confirmed through to 2019 but the two hugely popular characters were left without their own titles, leaving many fans wondering why their wishes were not granted.
The plot thickened when Kevin Feige, Marvel Studios president, revealed that there are no current plans to make Black Widow and Hulk movies, despite rumours circulating for more than a year that they were in the pipeline.
So what have these heroes, played by Scarlett Johansson and Mark Ruffalo in The Avengers, done to deserve the silent treatment for the next five years?
"It's about bringing new characters to the screen," Feige said during a Q&A after Marvel's 'phase three'announcement.
"Black Widow couldn't be more important than as an Avenger herself and, like Hulk, The Avengers films will be the films where they play a primary role."
Marvel believes that the appeal and success of Black Widow and Hulk is down to their interactions with fellow Avengers.
"With [Black Widow], what's great is the interaction with all the team members and the question is whether we want to pluck her out of that," Feige told Badass Digest earlier this year.
Black Widow will play a "key part that's a linchpin to future films" in next year's The Avengers: Age of Ultron, after she first debuted in 2010's Iron Man 2.
Access unlimited streaming of movies and TV shows with Amazon Prime Video Sign up now for a 30-day free trial
Sign up
As for Hulk, Feige was keen to assure fans that the iconic green humanoid is not "absent from the timeline".
"I'm going to say what I would have said about Black Panther last week, or Captain Marvel the week before that, or Doctor Strange the week before that, or Guardians of the Galaxy two years ago, or Ant-Man ten years ago: we'll see," he said.
"We'd love to do [a solo film], we'd love to find a place to put it, but right now Hulk will be appearing with his friends in the other films."
Marvel's best superheroes

Show all 20
Feige had previously hinted that "some development work" was underway on a solo Black Widow film, before explaining that the idea was scrapped because a prequel would be needed to explain her backstory as a Russian spy.
Hollywood actress Jessica Chastain demanded a Black Widow film last month.
"Where is the Scarlett Johansson superhero movie?" she asked. "I don't understand it, why is it taking so long for this? This woman clearly shows that people want to go see her in movies."
But instead, Marvel's efforts will be focussed on its first female-led title, Captain Marvel, due out on 6 July 2018.
It remains unknown who will play heroine Carol Danvers, who gains superpowers after her genes are fused with alien race the Kree.
"[Captain Marvel] had been in the works almost as long as Doctor Strange or Guardians of the Galaxy before it came out, and one of the key things was figuring out what we wanted to do with it," Feige said.
"Her adventures are very earthbound but her powers are based in the cosmic realm."
The next Marvel movie to reach cinemas will be The Avengers: Age of Ultron on 1 May 2015, followed by Ant-Man on 17 July.
Register for free to continue reading
Registration is a free and easy way to support our truly independent journalism
By registering, you will also enjoy limited access to Premium articles, exclusive newsletters, commenting, and virtual events with our leading journalists
Already have an account? sign in
Join our new commenting forum
Join thought-provoking conversations, follow other Independent readers and see their replies