Nuns complain Judi Dench film Philomena 'does not tell whole truth'
The nuns insist the order never obstructed attempts to find adopted children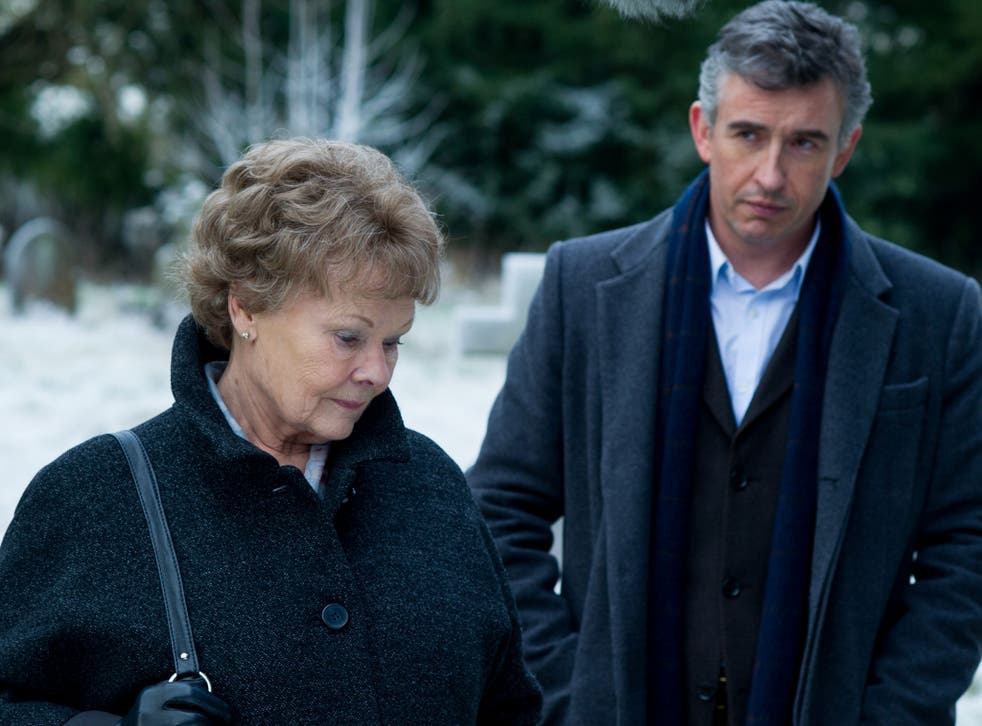 The nuns portrayed in Philomena, starring Dame Judi Dench and Steve Coogan, have claimed they were misrepresented in the film.
Philomena, which stars Dame Judi in the title role, tells the true story of a pregnant woman who was sent to a home for unmarried mothers in Ireland and forced to give up her son.
In the film, based on a book by journalist and New Labour spin doctor Martin Sixsmith, nuns inform Philomena that she should be punished for becoming pregnant as a teenager.
They also obstruct her attempts to find her son, burn records and are paid to put children up for adoption.
Sister Julie, from the nunnery featured in the film, said it "does not tell the whole truth and in many ways is very misleading".
She denied that the nuns destroyed any adoption records held and insisted they never received any payments in relation to adoption.
She also said the order of the Sacred Hearts of Jesus and Mary object to a final scene, when a sister is confronted for obstructing Philomena's attempts to find her son.
The nuns were however informed by filmmaker Pathe that the scene, in which Sister Hildegarde McNulty accuses Philomena of giving into her "carnal desires", was being added.
Sister Julie told The Tablet, a Catholic magazine: "The film company confirmed to us in writing at an early stage of production that a second meeting with Sr Hildegarde (which never occurred in reality) would be incorporated into the film and dramatic licence was the reason given to us."
Access unlimited streaming of movies and TV shows with Amazon Prime Video Sign up now for a 30-day free trial
Sign up
She said Sister Hildegarde, who died in 1995, had in fact been instrumental in reuniting many mothers with their children.
A spokesman for Pathe said that although some scenes had been changed for "dramatic purposes", the story was "materially true".
He also said the nuns were contacted twice about the screenplay last year but failed to send a formal reply.
"If the congregations have seen the film, they will know that it is not a diatribe against the Catholic Church but it does challenge the Church's instinct to conceal the original wrong and to refuse to apologise."
Register for free to continue reading
Registration is a free and easy way to support our truly independent journalism
By registering, you will also enjoy limited access to Premium articles, exclusive newsletters, commenting, and virtual events with our leading journalists
Already have an account? sign in
Register for free to continue reading
Registration is a free and easy way to support our truly independent journalism
By registering, you will also enjoy limited access to Premium articles, exclusive newsletters, commenting, and virtual events with our leading journalists
Already have an account? sign in
Join our new commenting forum
Join thought-provoking conversations, follow other Independent readers and see their replies